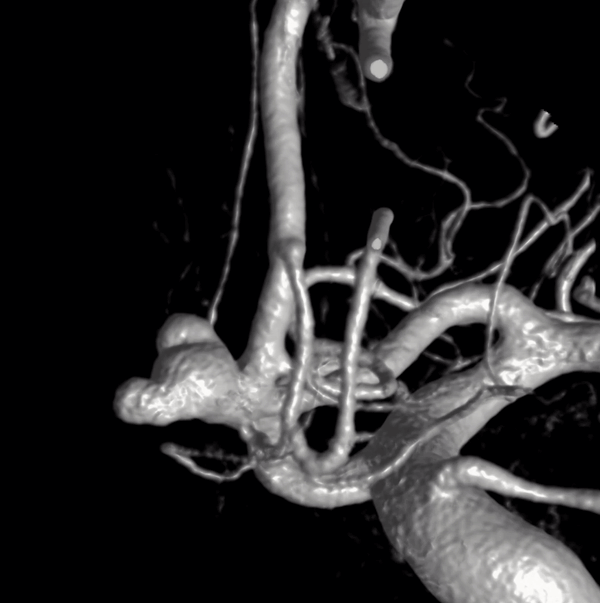 One of the most amazing coiling cases ever — that says a lot!!  Courtesy Dr. Eytan Raz  Really, this is about anatomy knowledge, expert imaging, problem recognition, technique, imaginantion — everything wrapped into one case of coiling, in fact.
Ruptured ACOM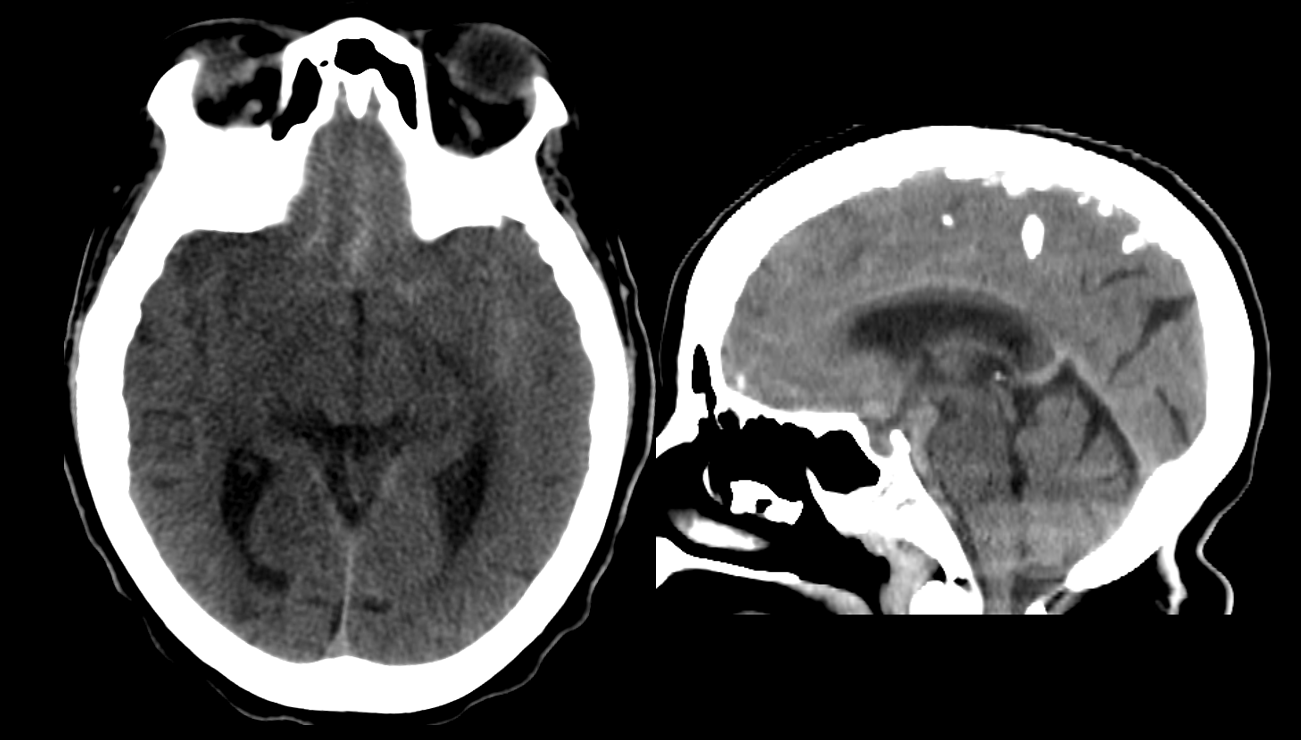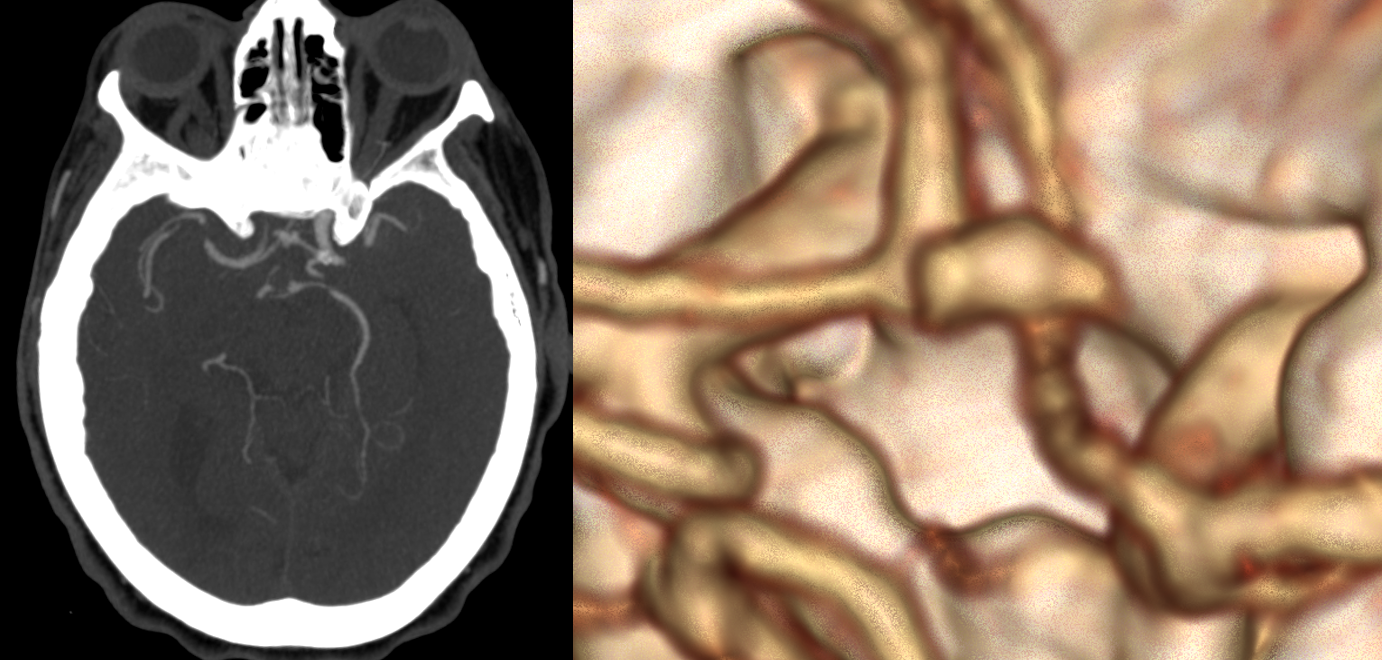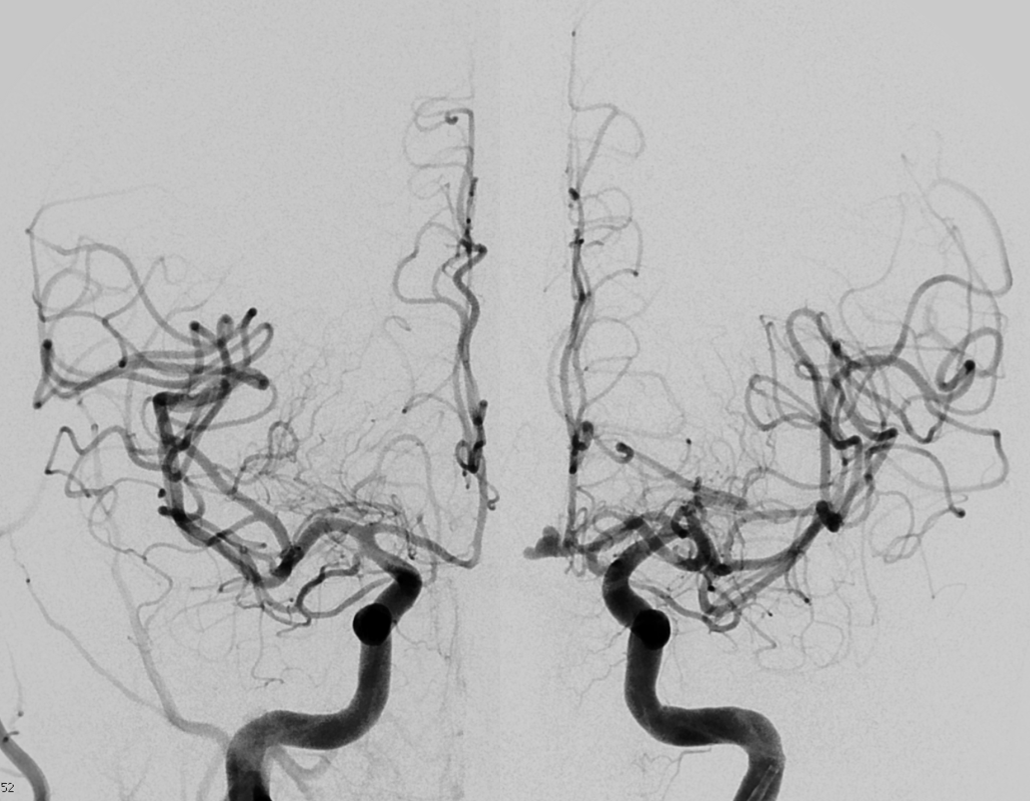 DYNA always super helpful… Subcallosal artery clearly seen (white)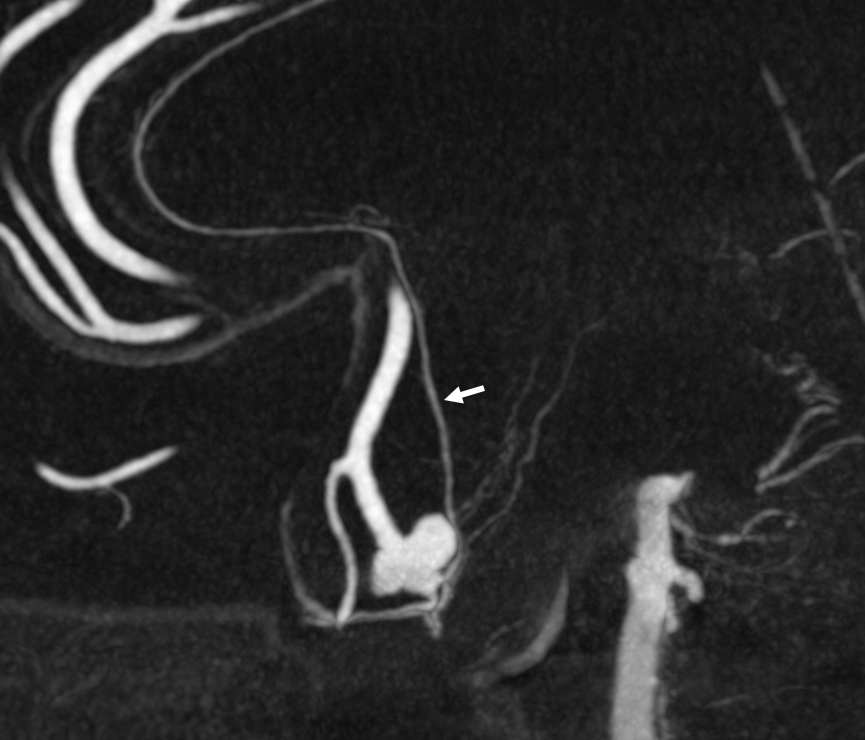 Play movie below
Volume Rendered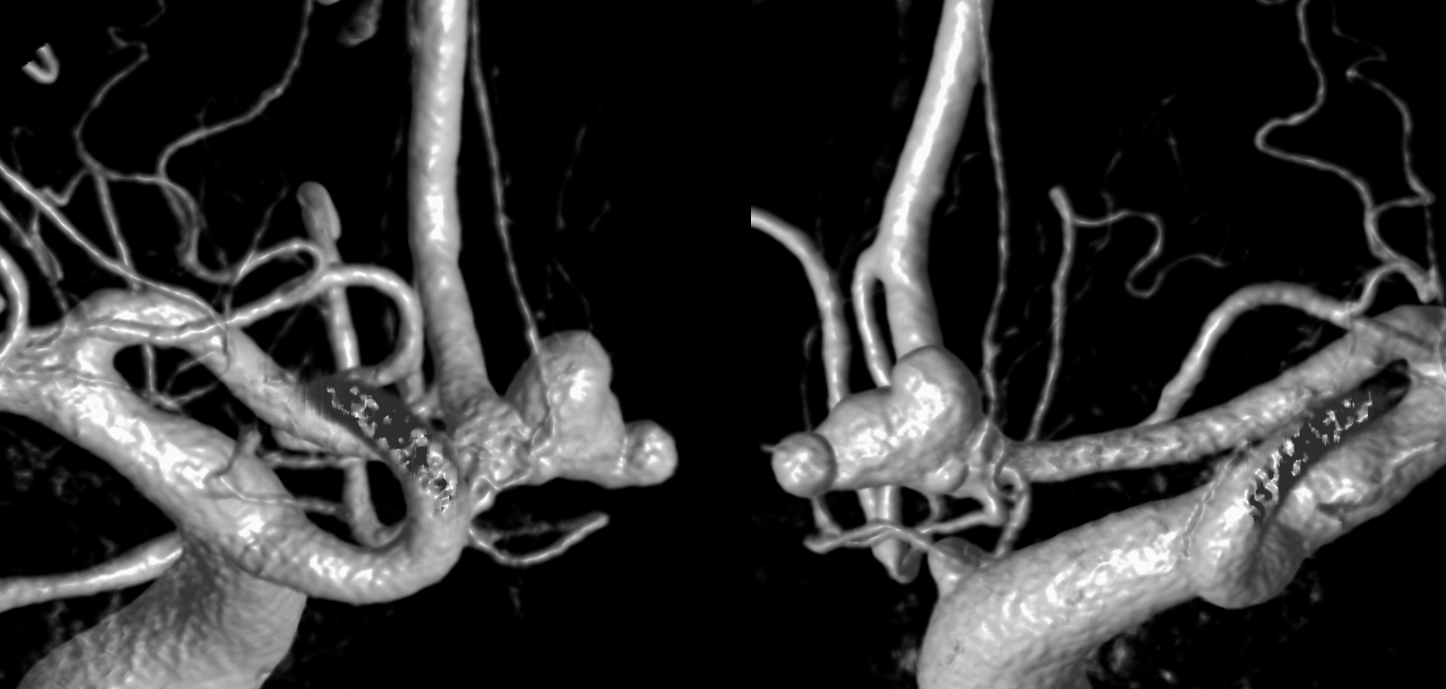 2D-DSA and VR DYNA CT correlation — origin is red, artery is yellow.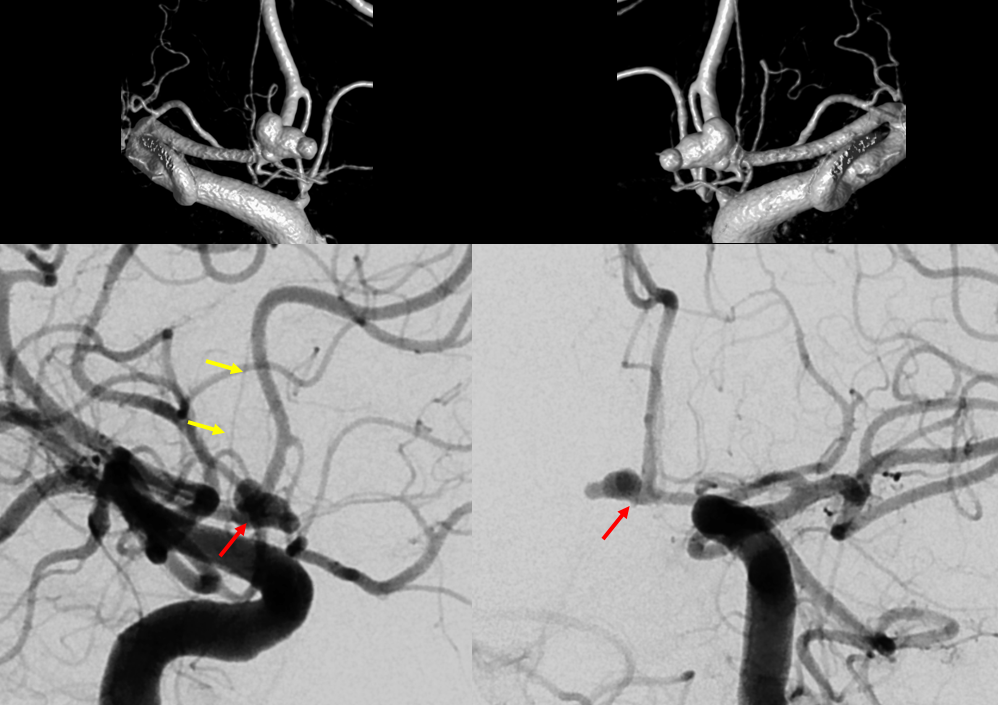 After first coil
After more coils — see the problem (obviously)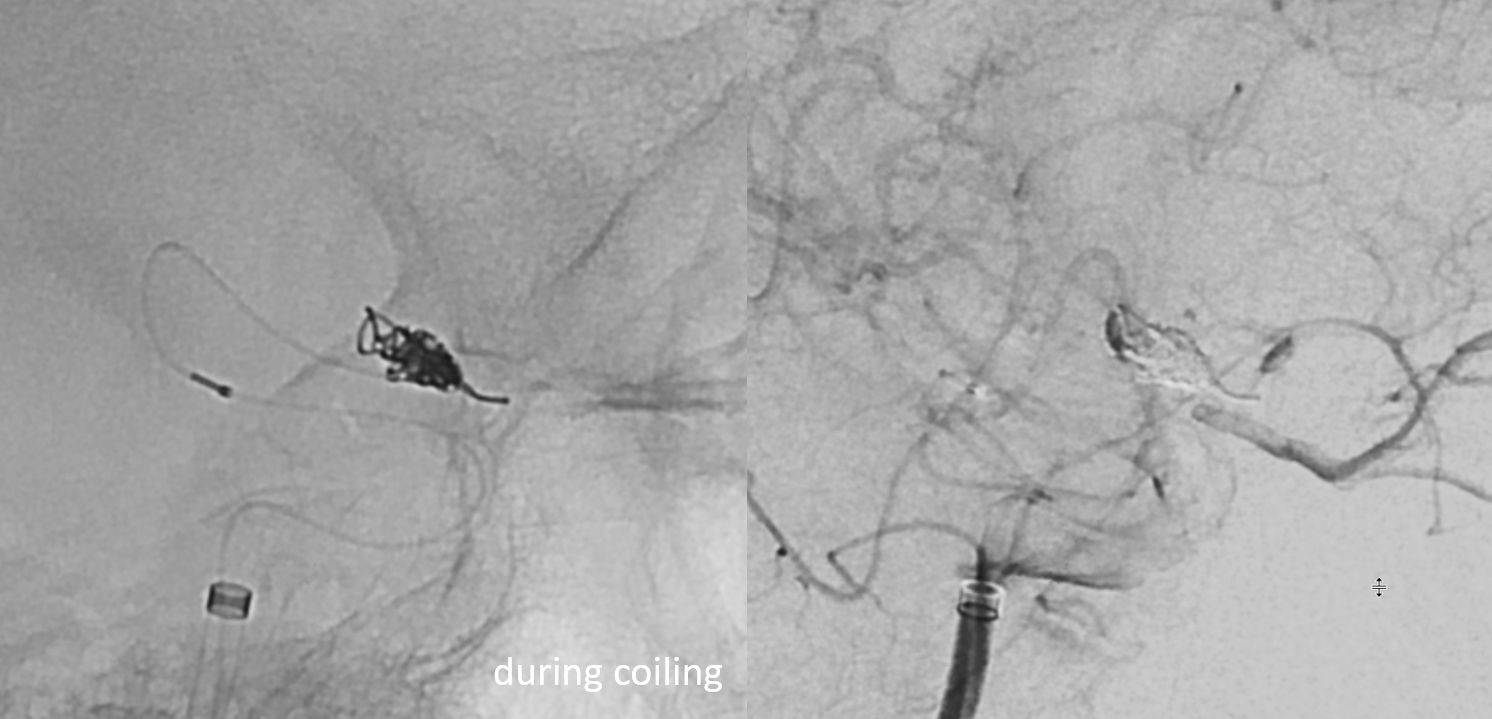 A loop of coil against the ostium of the subcallosal artery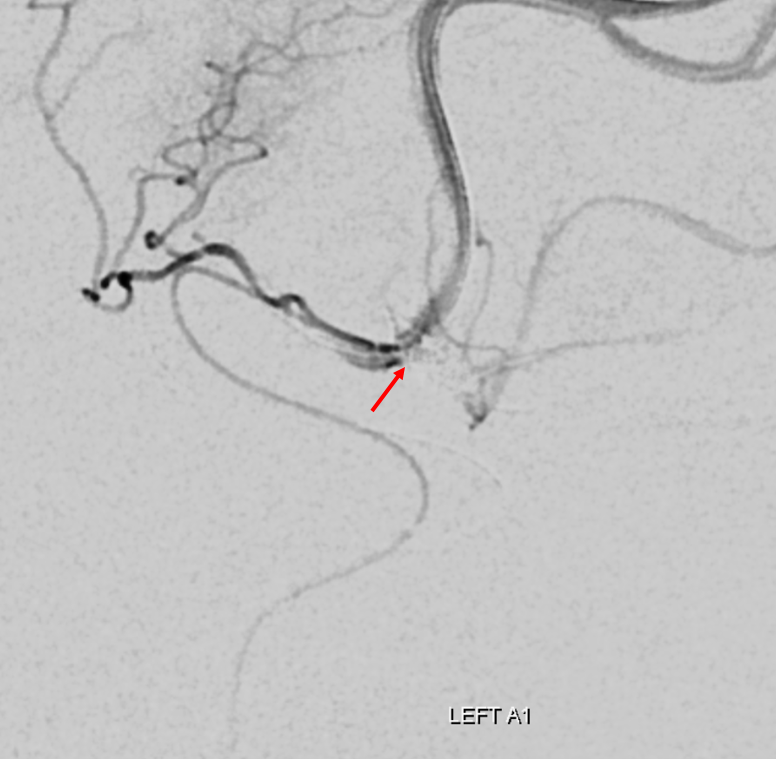 Like this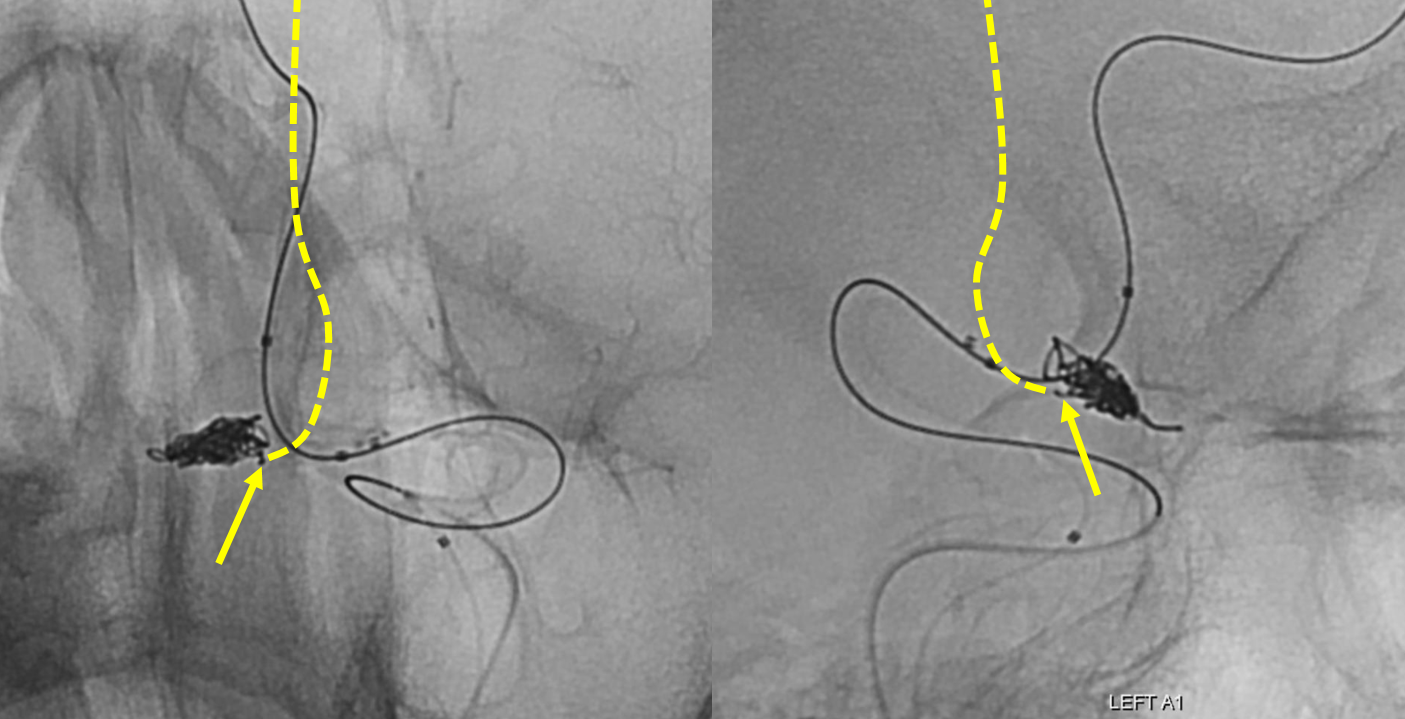 What to do?  See below!!!!
Its back!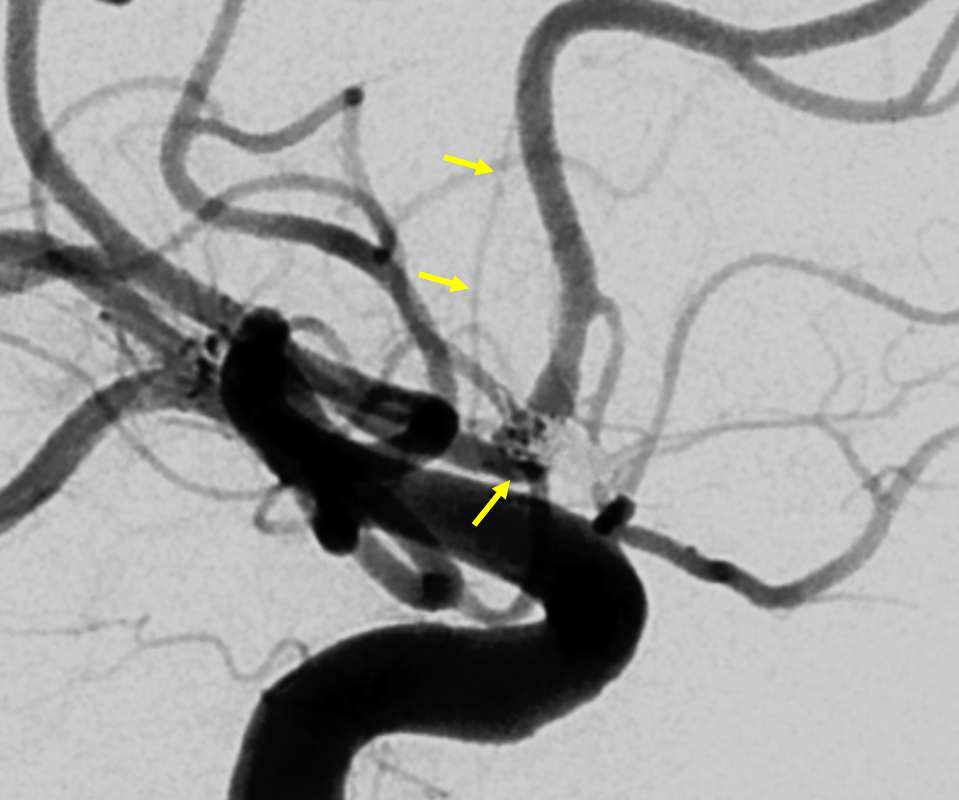 See Anterior Cerebral Artery page for more info on the Subcallosal Artery and more cases of Subcallosal Artery associated with ACOM Aneurysms