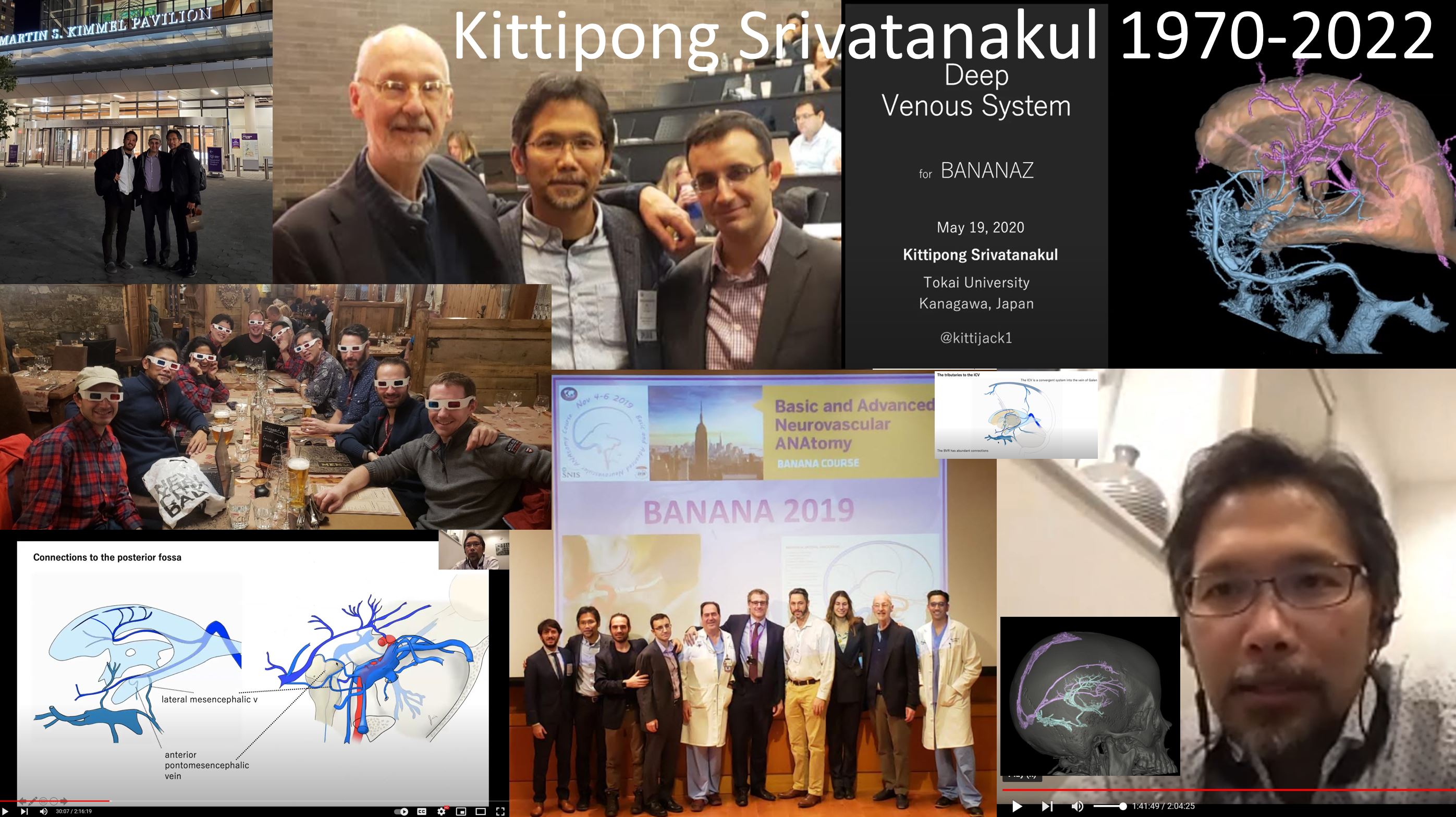 With indescribable heartbreak, we mourn the death of Dr. Kittipong Jack Srivatanakul. He died from cancer on July 9th.  Known all over The World as Dr. Kittipong, he was a dearest friend and colleague, known both worldwide and in Japan as a leader in neurovascular education and treatment.  A fellow of Lasjaunias, he possessed incredibly deep and clinically-relevant understanding of functional anatomy.  Together we launched the highly successful BANANA course in 2019, and subsequently the pandemic-era BANANAZ online series.  Some of his presentations are available on the neuroangio.org youtube channel (venous sinuses, superficial venous system, deep venous system for example) — and are based on his beautiful and instantly recognizable and drawings and segmentations.  We co-authored a number of publications, including the most recent paper on Venous Anatomy, which came out on the day of his passing.
The grief of his loss is overwhelming.  The BANANA 2022 course will be dedicated to his memory, and our commitment to neurovascular education will be part of his legacy.
Welcome to Neuroangio — your neurovascular education and information resource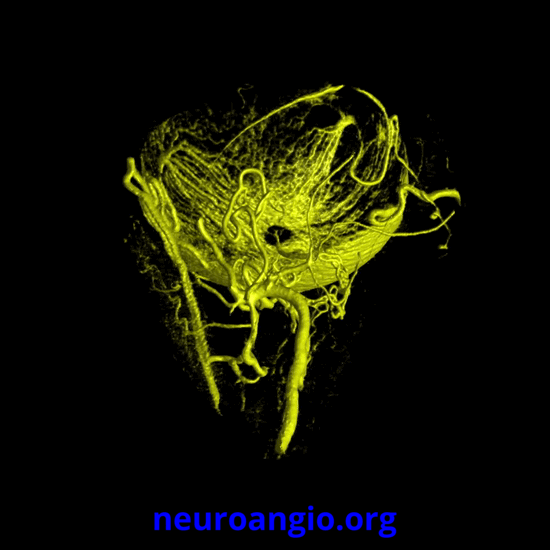 Thank you to all who came to our 2022 BANANA couse!  We had over 150 attendees, which for an in-person only course is excellent!  More importantly, the material was of immense breadth and depth, in a mix of workshop, lecture, and case-based free discussion formats!  We look forward to BANANA 2024 and a new and very exciting disease-based BANANA BITS meeting in 2023.  Stay tuned!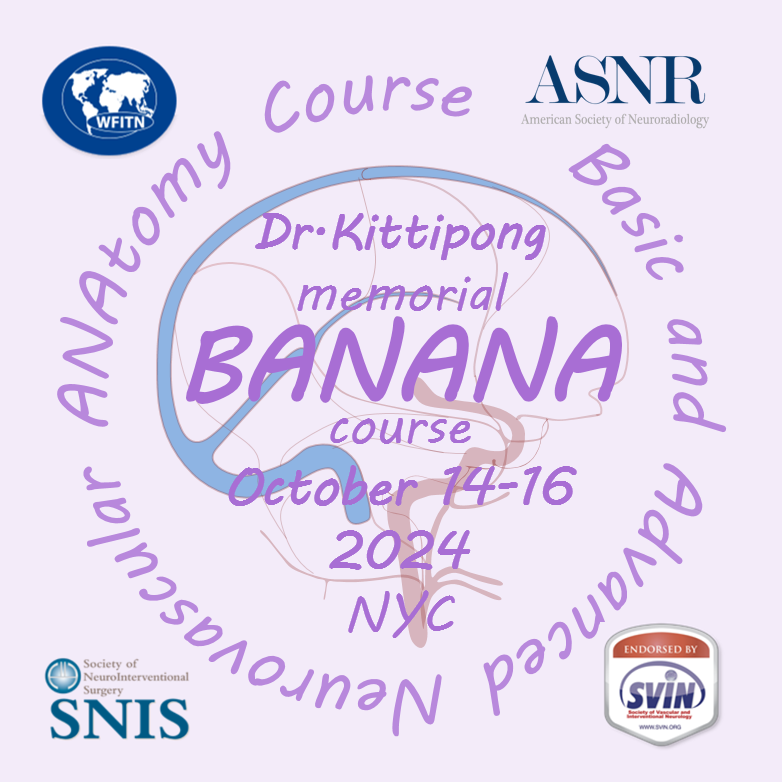 neuroangio.org has initiated a major overhaul of the website — see figures below and check out the "Diagrams and Drawings" page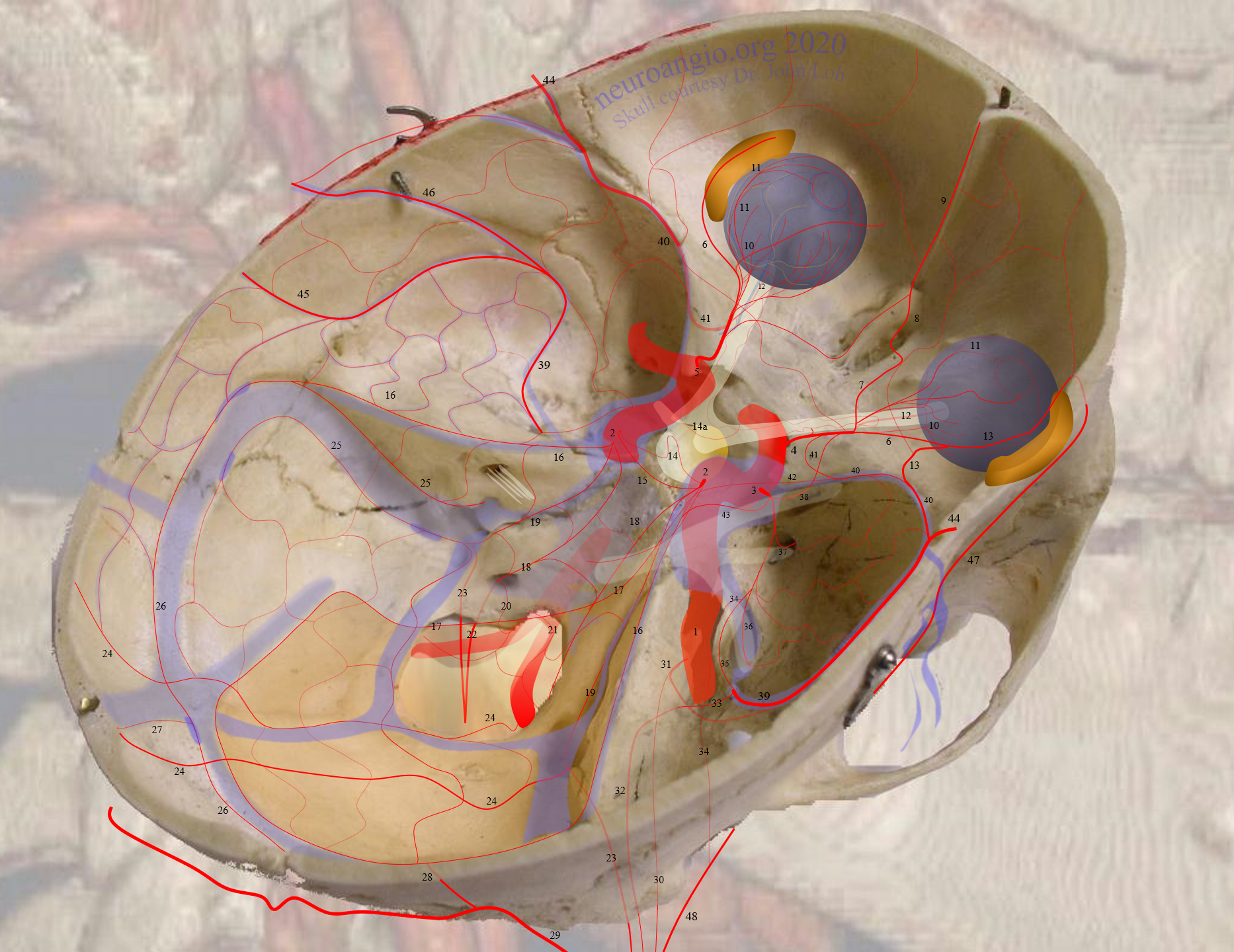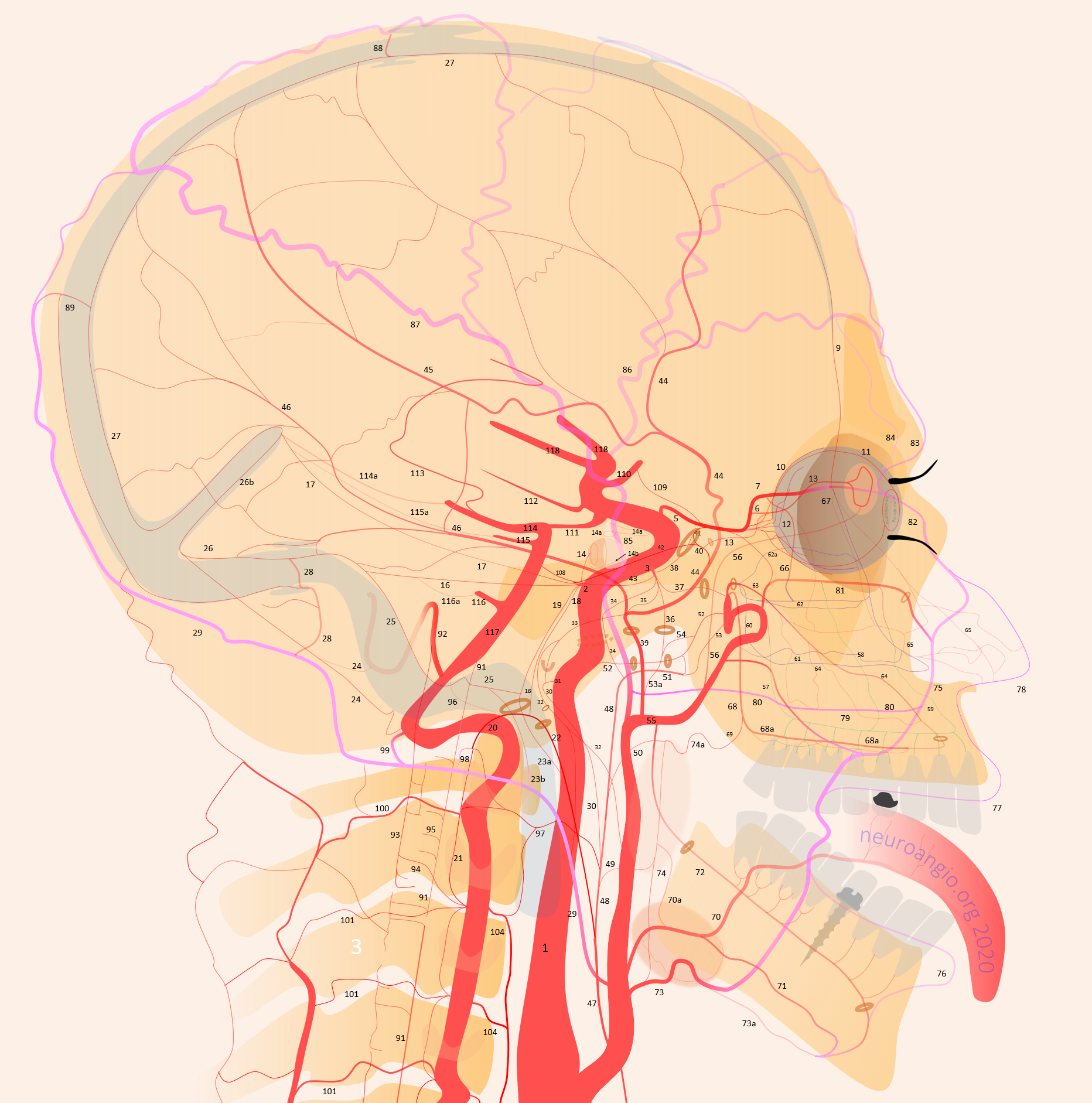 neuroangio.org has gone BANANAZ
In response to the global shift of education to online platforms, neuroangio.org is providing free online neurovascular anatomy education via our BANANAZ monthly seminars
The author, Maksim Shapiro, MD is a neurointerventional radiologist in at the NYU Langone Medical Center in New York City, and can be reached with questions, comments, appointment requests, etc. via the Contact Us section.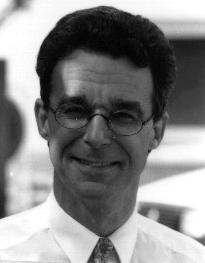 Neuroangio.org is dedicated to the memory of Professor Pierre Lasjaunias.  A brilliant anatomist and prolific author, his landmark publication of "Surgical Neuroangiography", together with  Drs. Berenstein and Ter Brugge, revolutionized the field of neurointerventional radiology.  His ideas are ever-present. For example, neurovascular evolution and vascular neuroembryology sections are essentially simplified versions of his work, and are particularly recommended for neurointerventional trainees.