CT Angiography Vascular Atlas
The purpose of this section is to provide cross-sectional correlation between vascular (mainly arterial) structures and adjacent non-vascular landmarks.   Obviously, soft tissue landmarks are not usually visualized on angiography, and this is one instance where some reference may be useful.  This becomes particularly important during investigation of head/neck vascular lesions.  A CT angiogram of an elderly patient, obtained for evaluation of carotid stenosis, has been labeled in regard to both vessels and adjacent structures.  It is not a particularly original work, and you will easily find hundreds of cross-sectional atlases out there.  Where it stands out, I think, is in the detail of vessel labeling.  Should you have a question about relationship of a particular artery to a neighboring unlabeled landmark, I have no doubt that many other sources would be useful in establishing landmark identity.  NOTE: THE FOLLOWING IMAGES ARE, IN SOME WAY, A DEPARTURE FROM THE MAXIM THAT VARIATION IS AS MUCH THE RULE IN VASCULAR ANATOMY, AS IN EVERYTHING ELSE WITHIN THE BODY.  PLEASE REMEMBER THAT THERE IS CONSIDERABLE VARIATION PRESENT IN BOTH LOCATION AND, MORE IMPORTANTLY, PROMINENCE OF PARTICULAR VESSELS.  Finally, many thanks and particular gratitude are extended to Dr. Jaqueline Bello and Dr. Alan Brook, both of Montefiore Medical Center, who inspired me to work on this project in the early days of my neurovascular training.
The information will be presented in two formats — a slideshow, and individual slideshow images which will be located sequentially below the slideshow (for the still all-too-frequent compatibility issues, when basic internent content stubbornly refuses to play itself.)  Slideshow controls are self-explanatory.
HERE ARE INDIVIDUAL IMAGES FROM THE ABOVE SLIDESHOW.  THE RESOLUTION OF THESE IMAGES IS SOMEWHAT HIGHER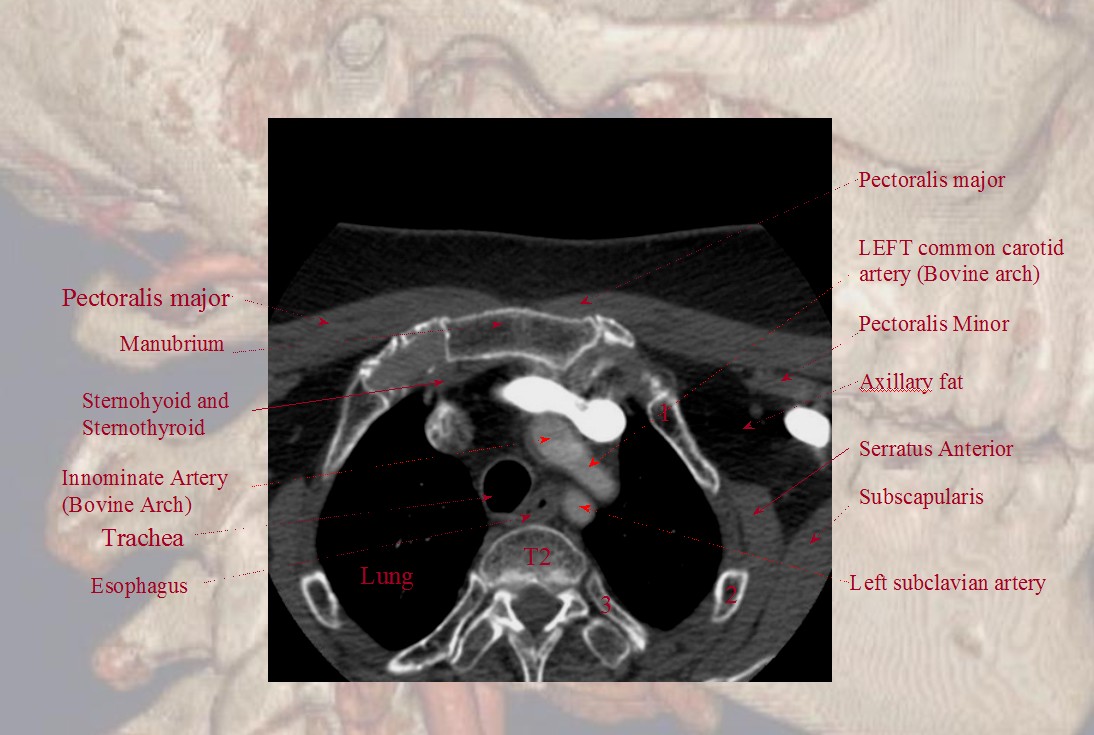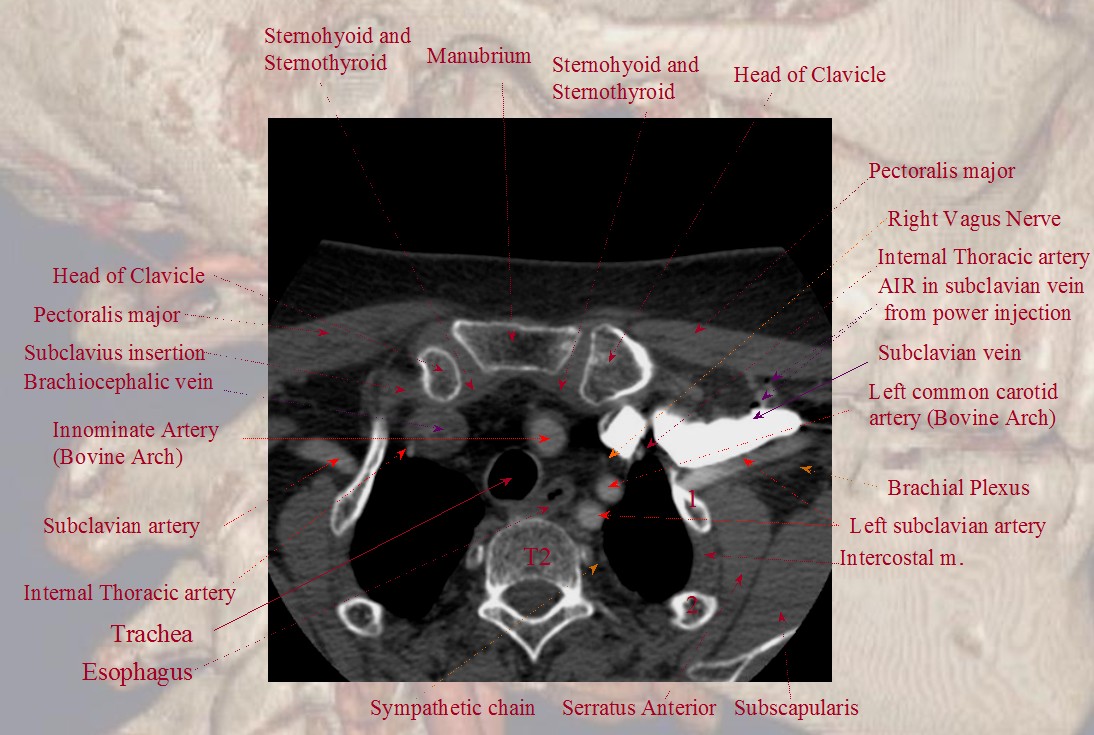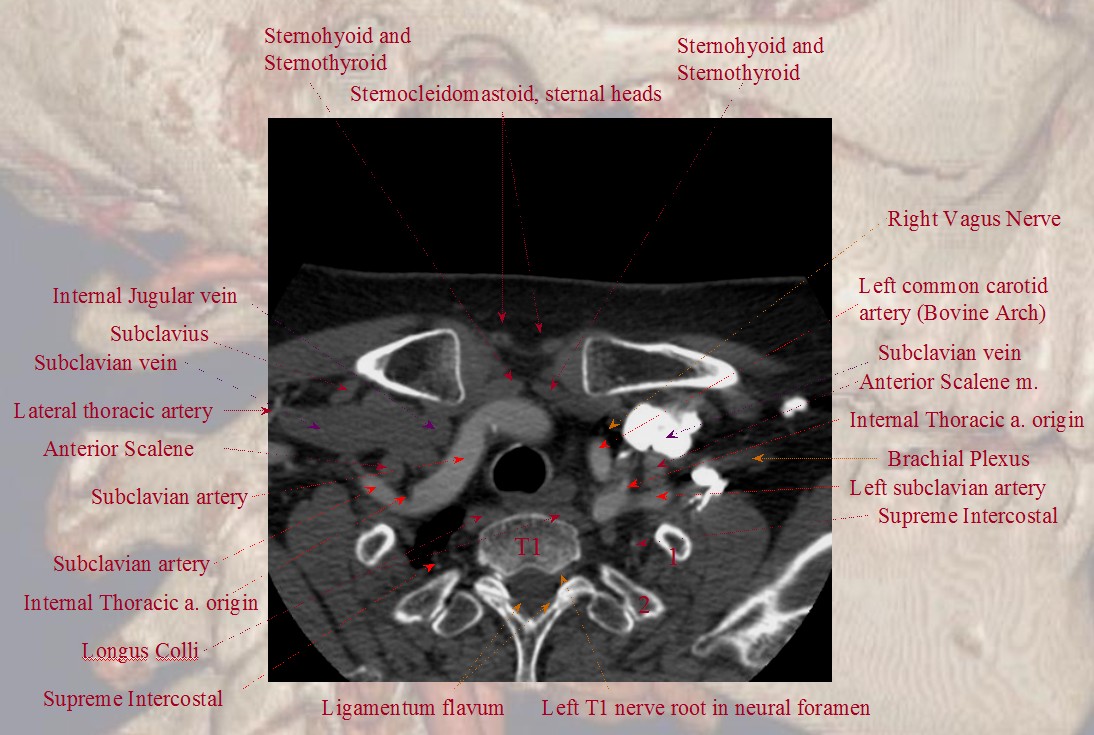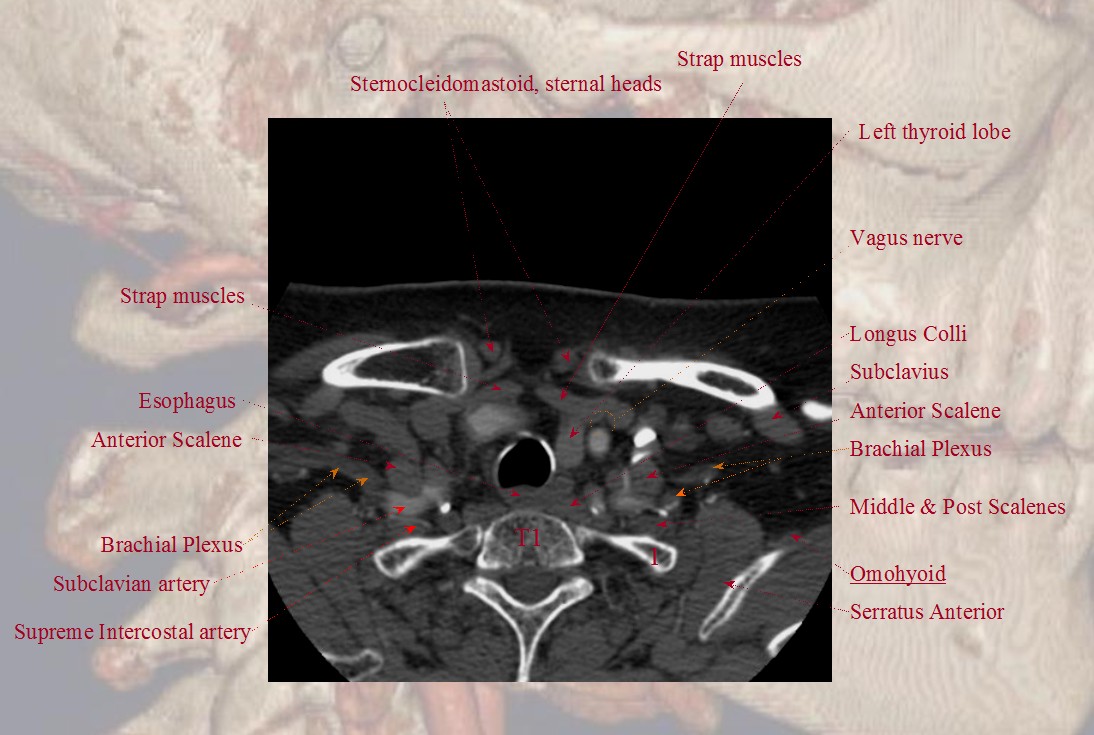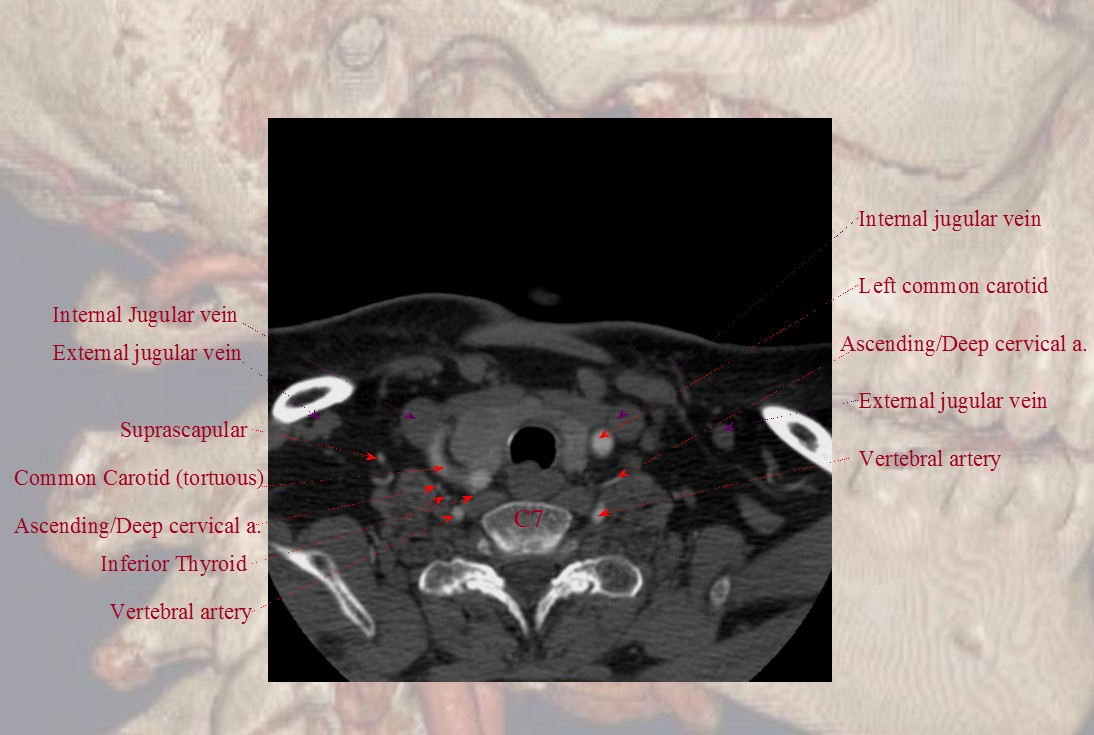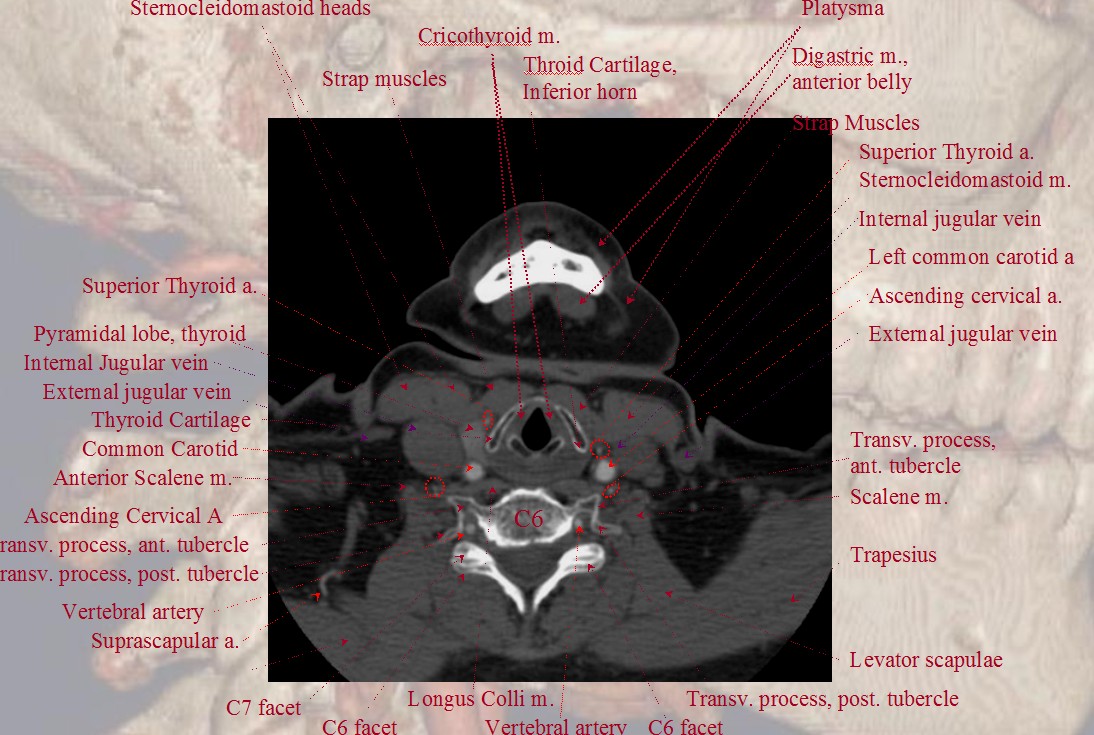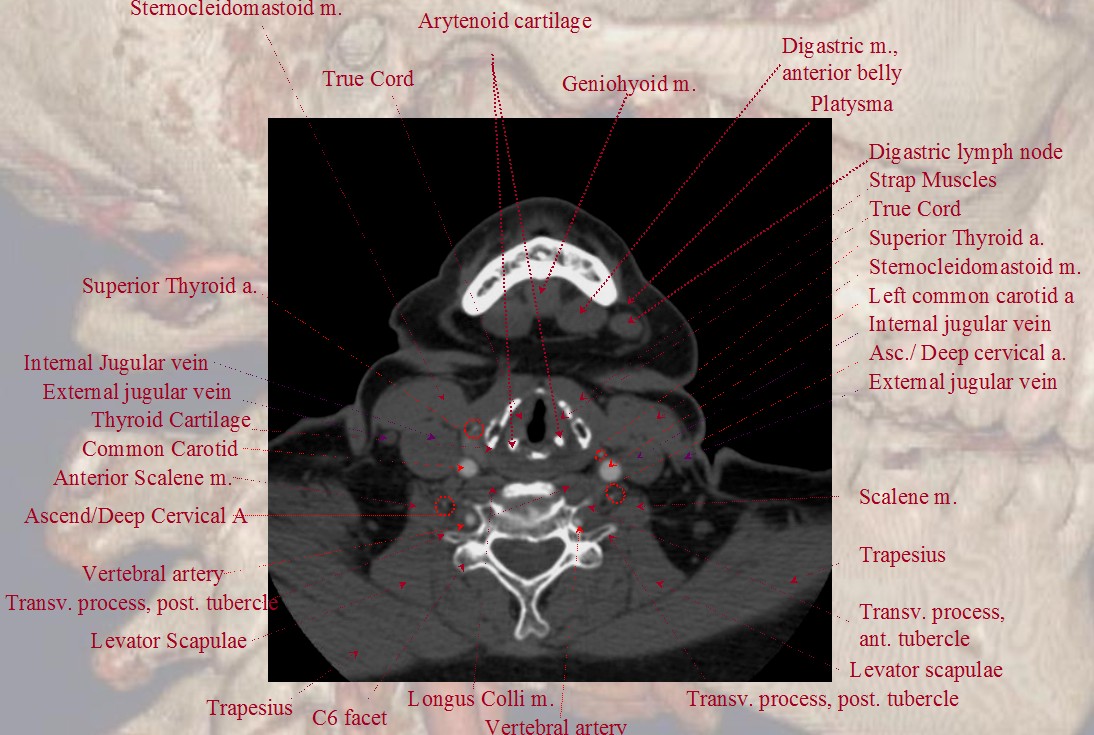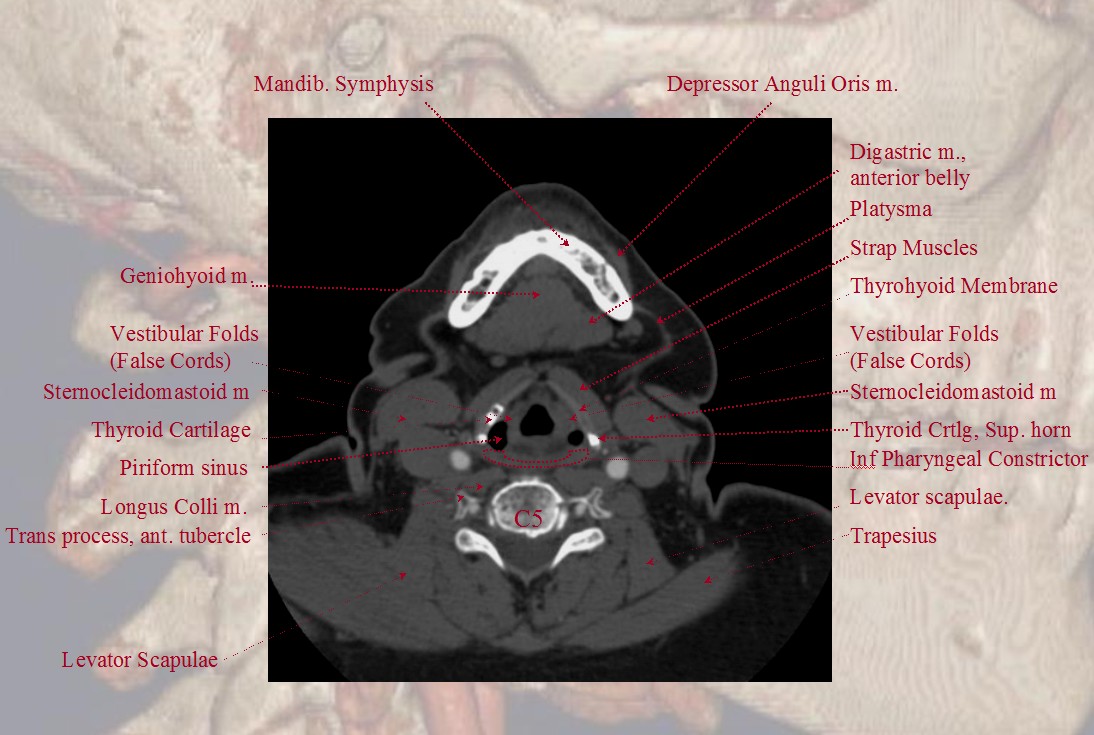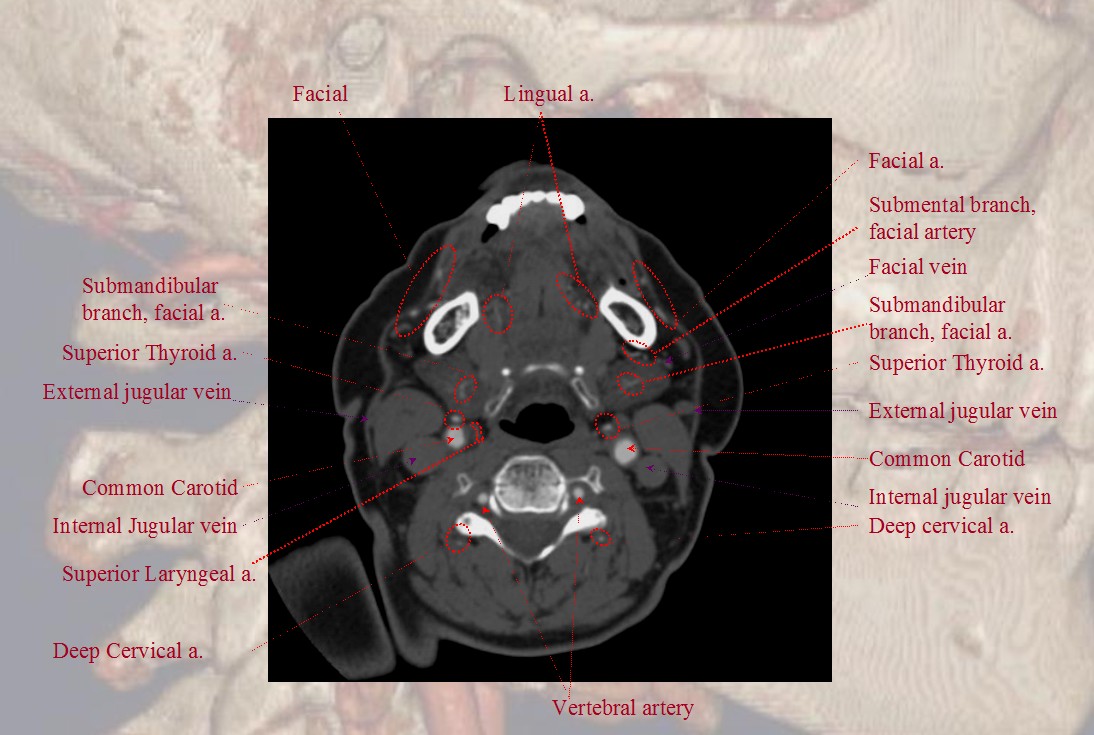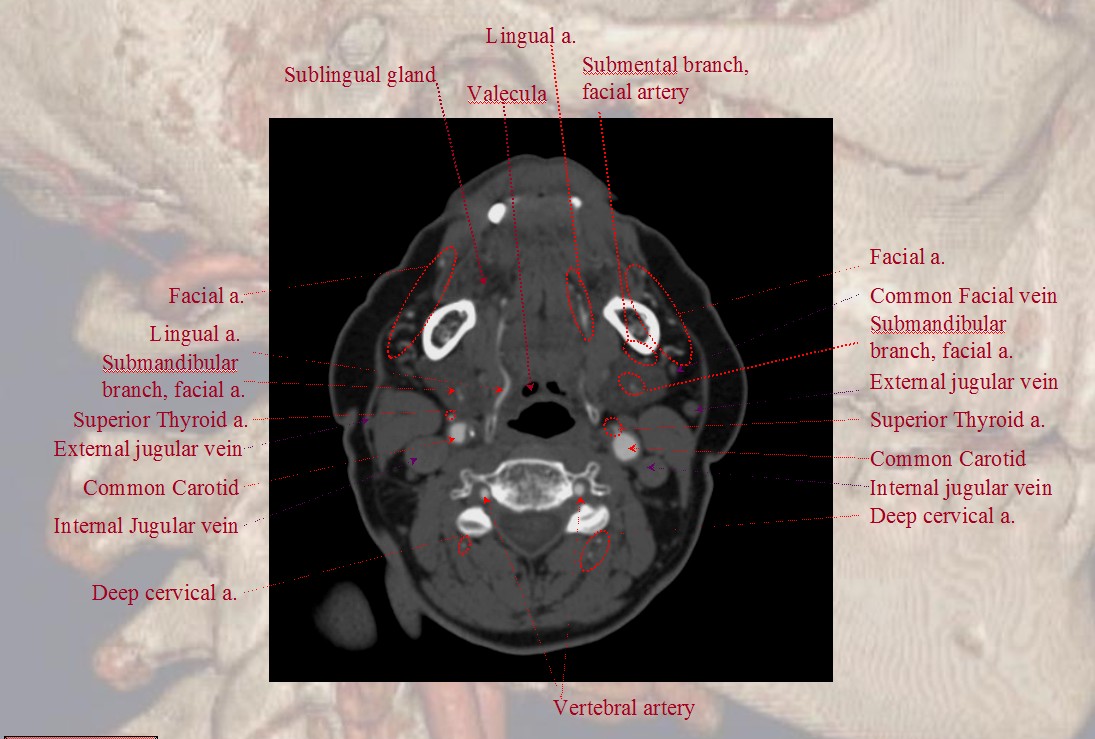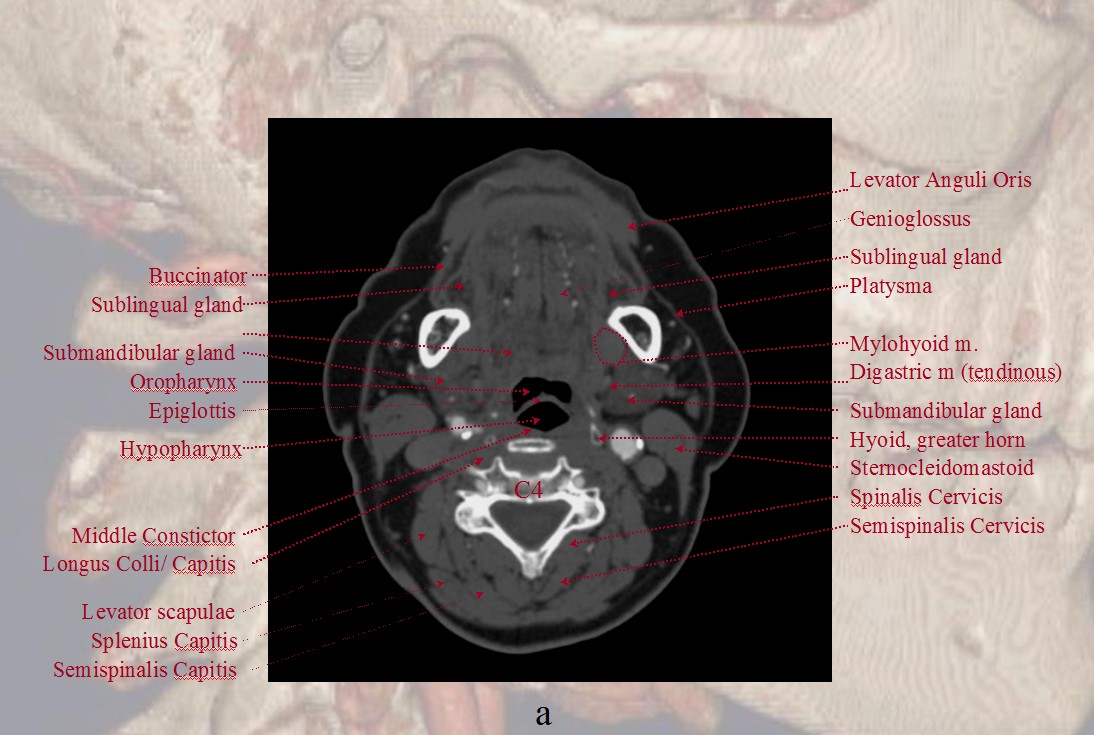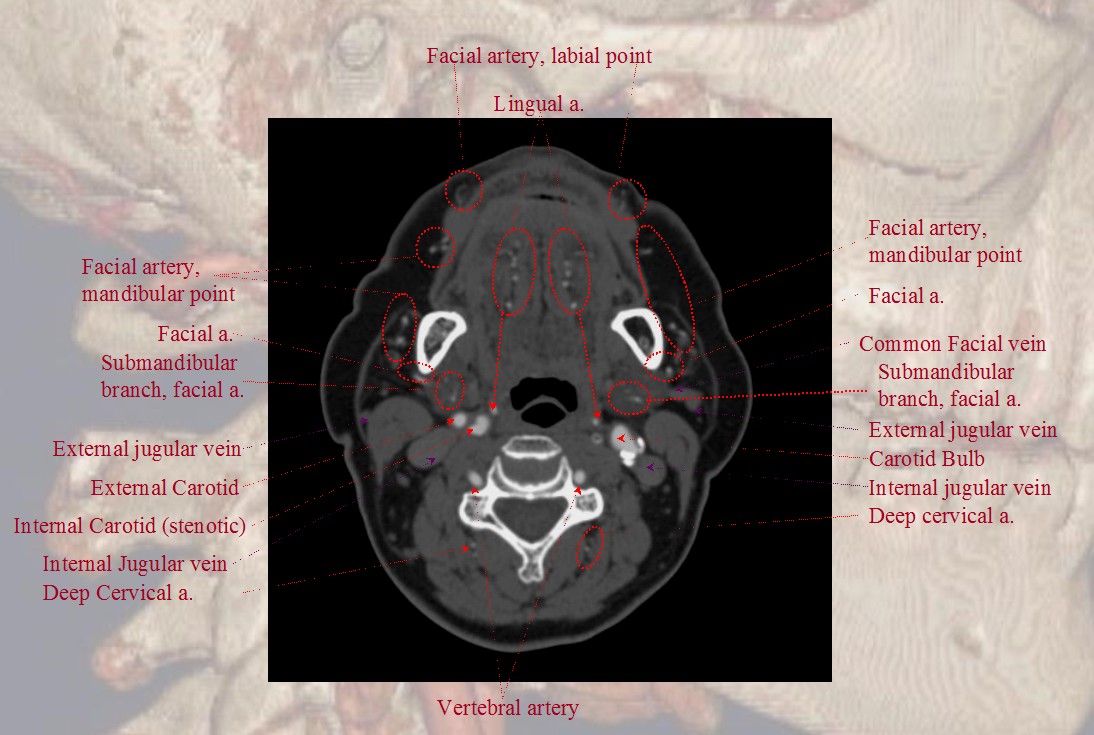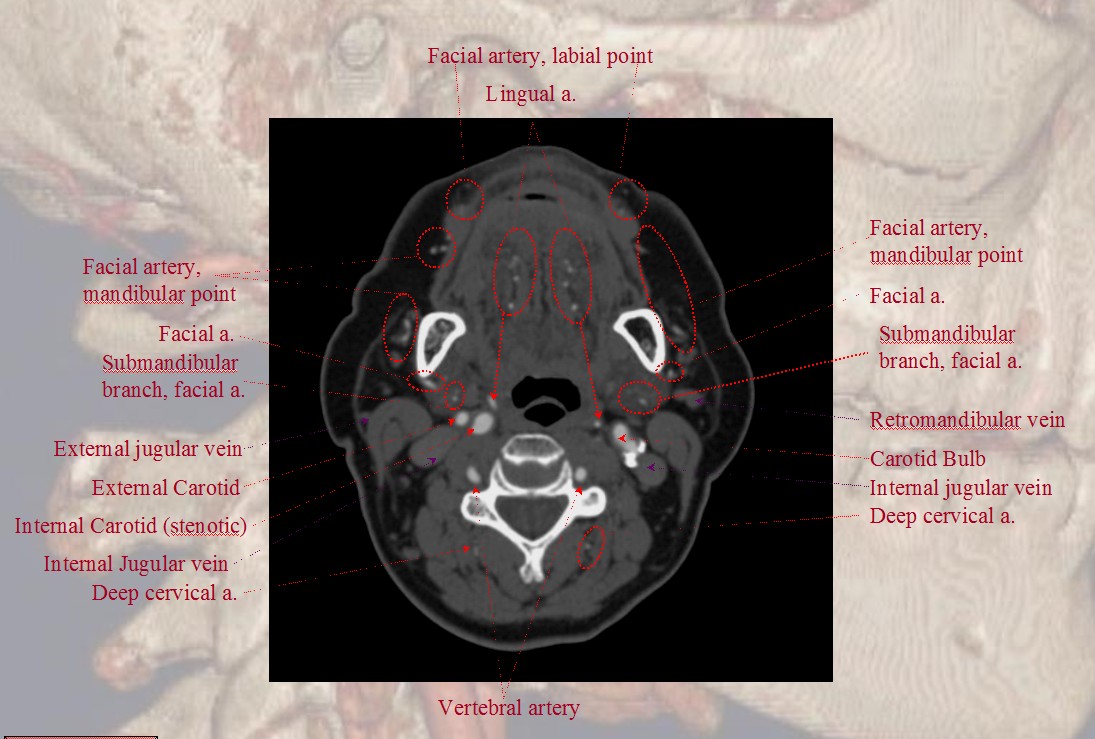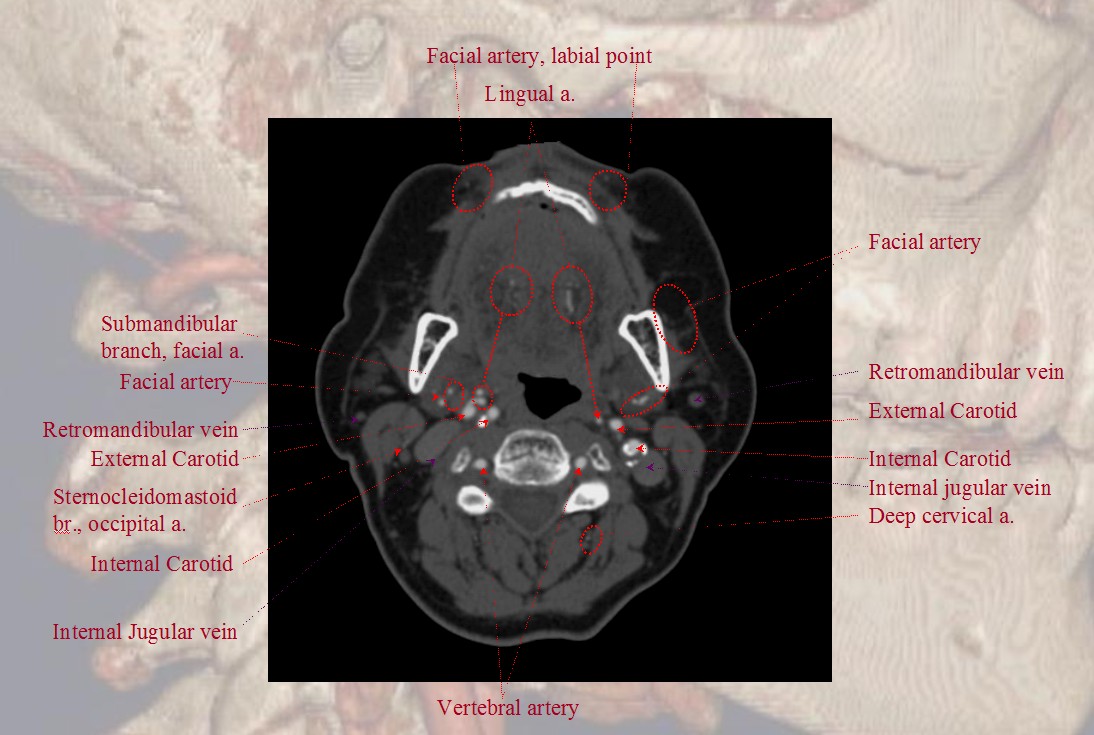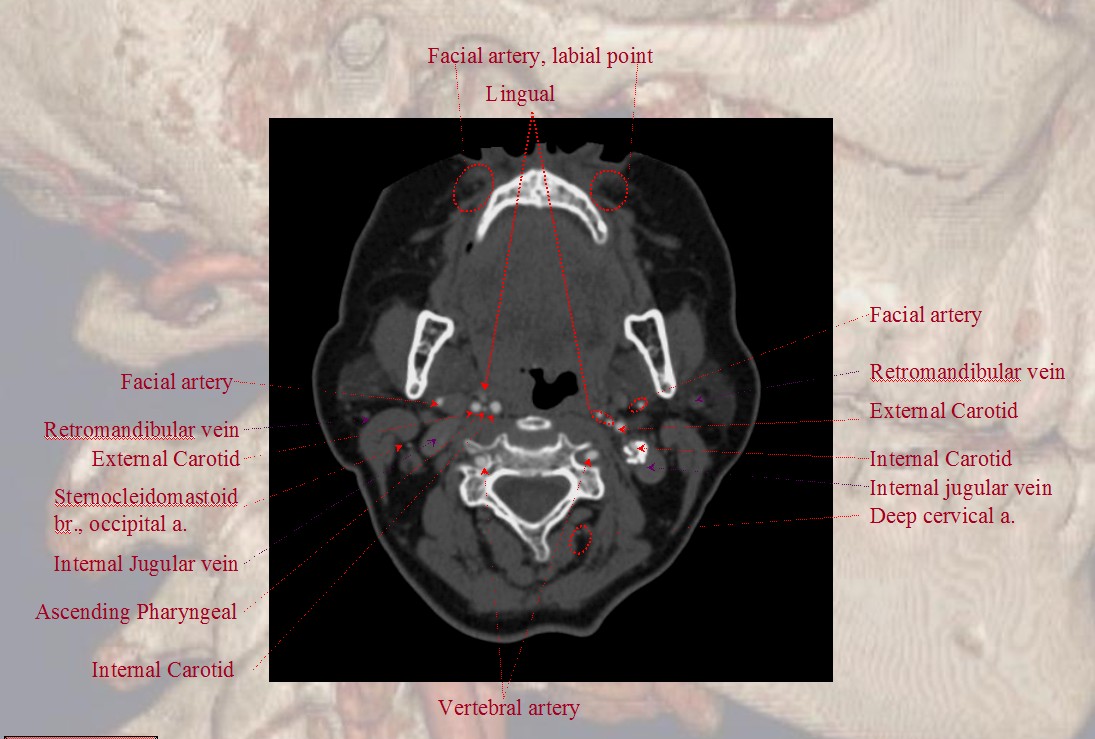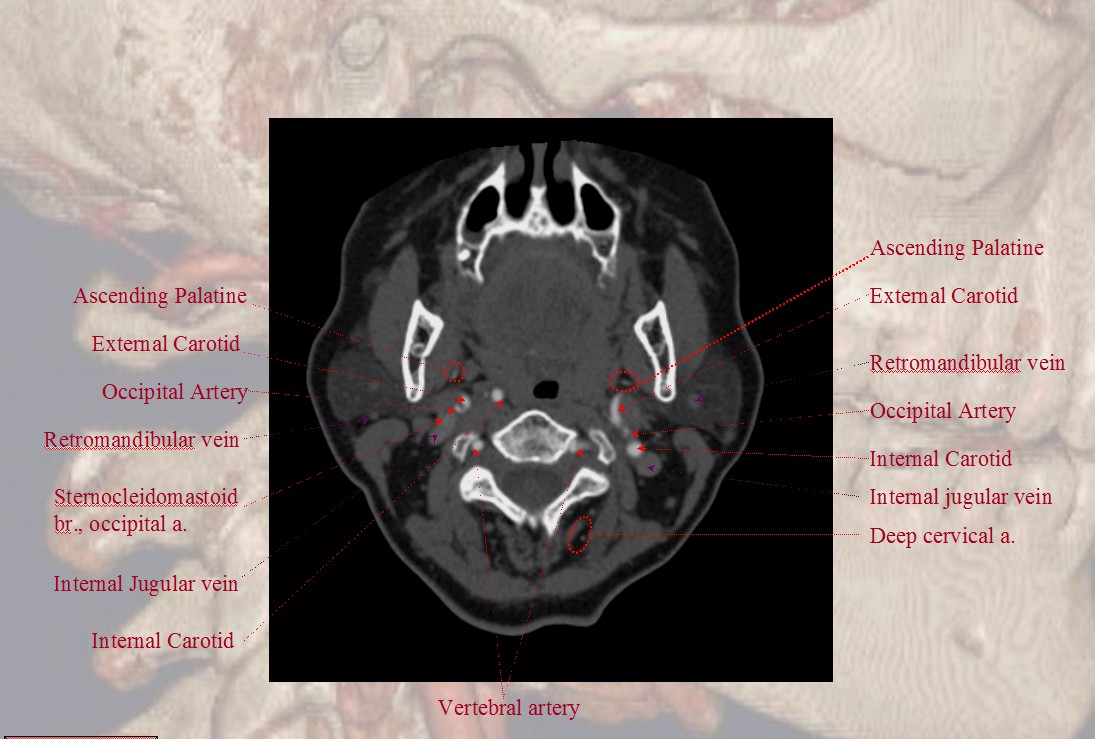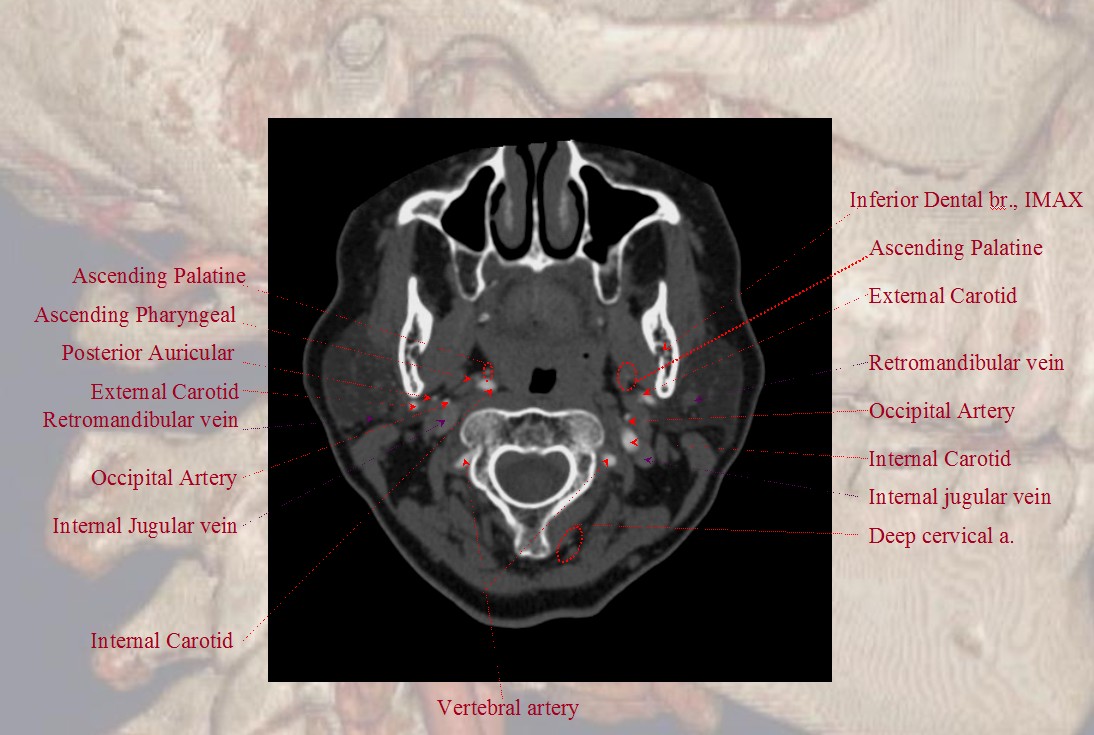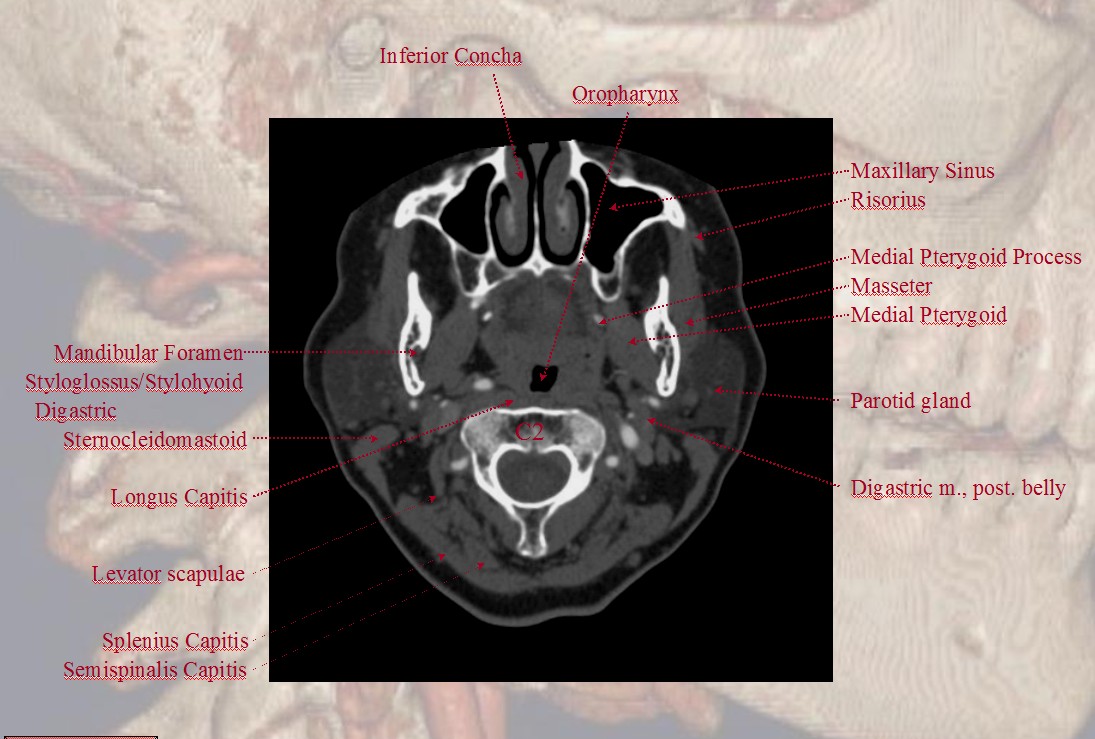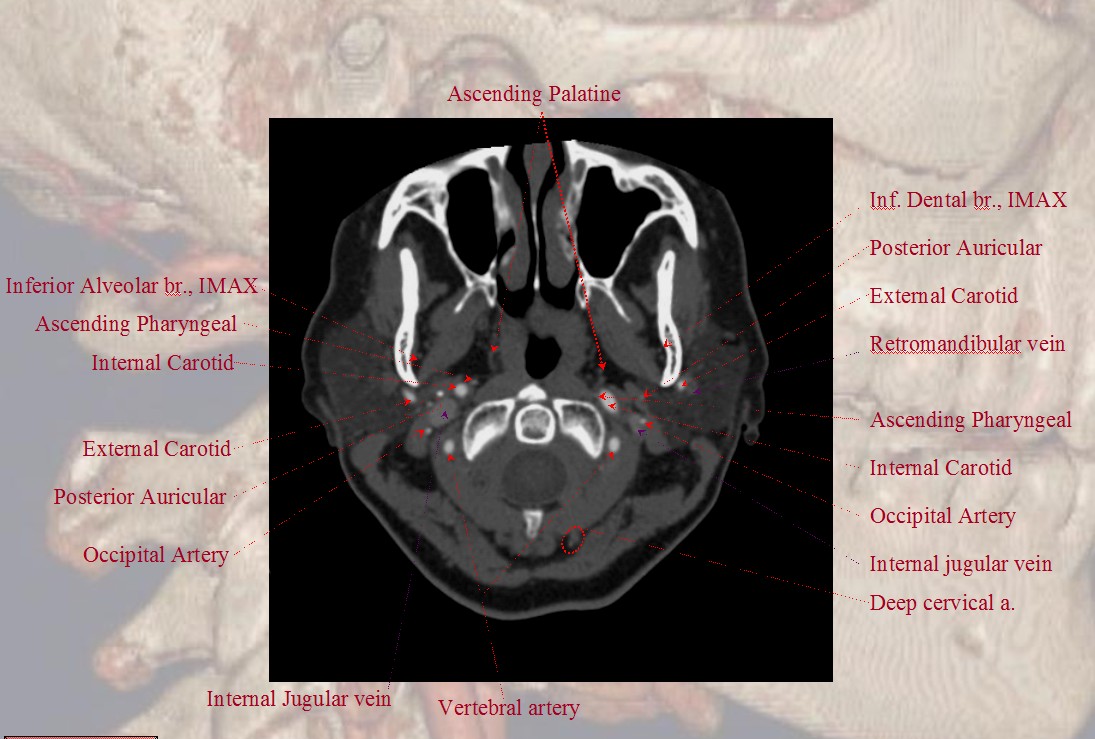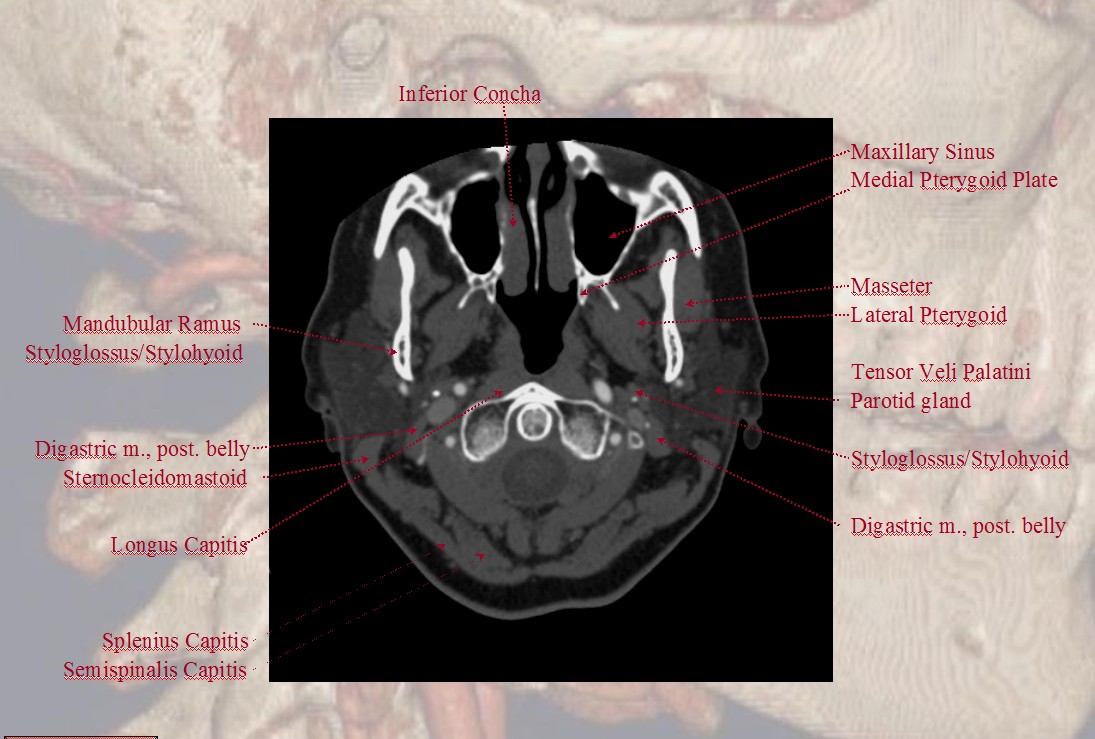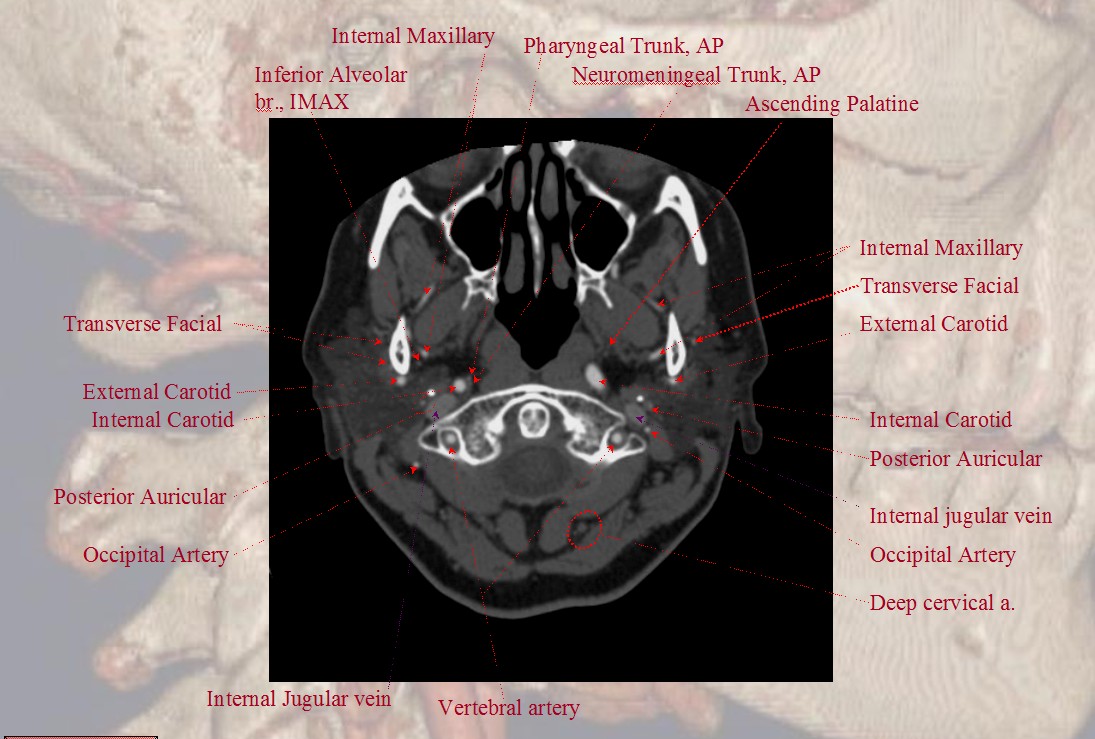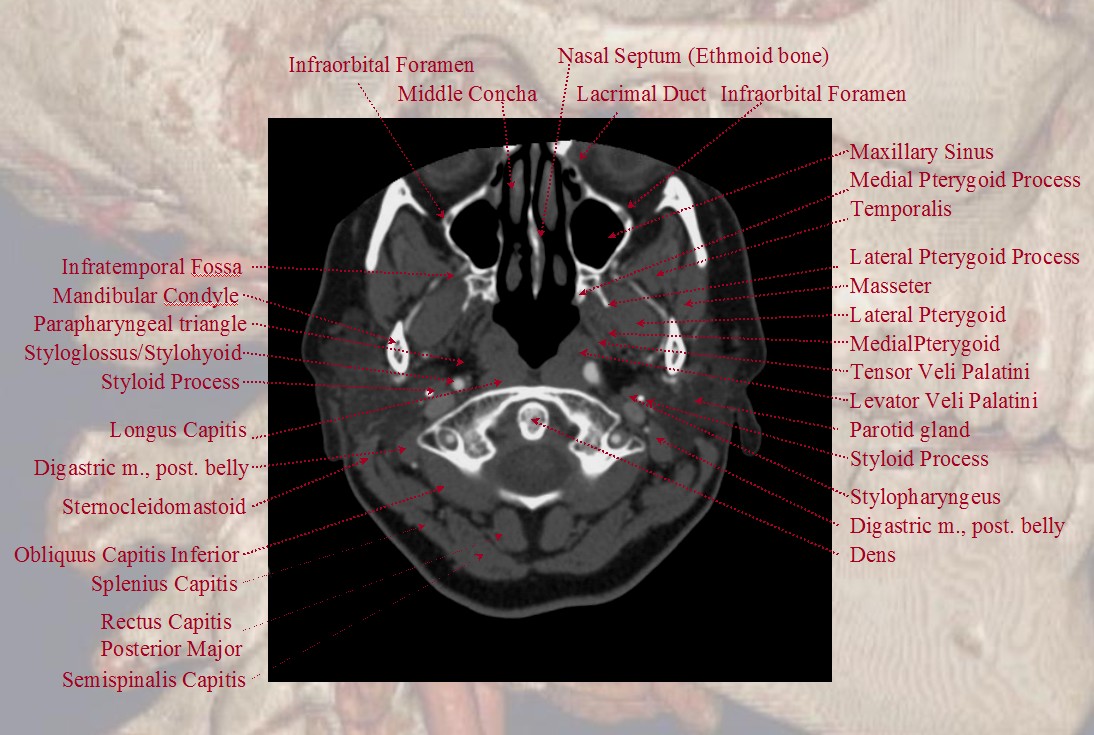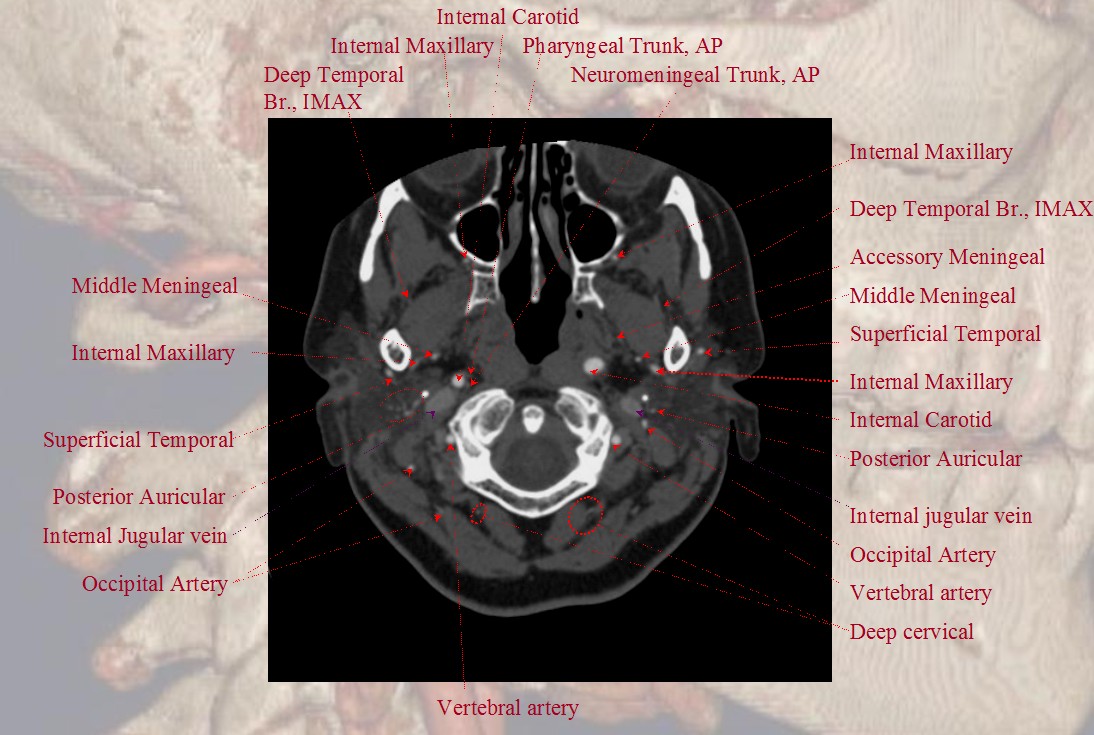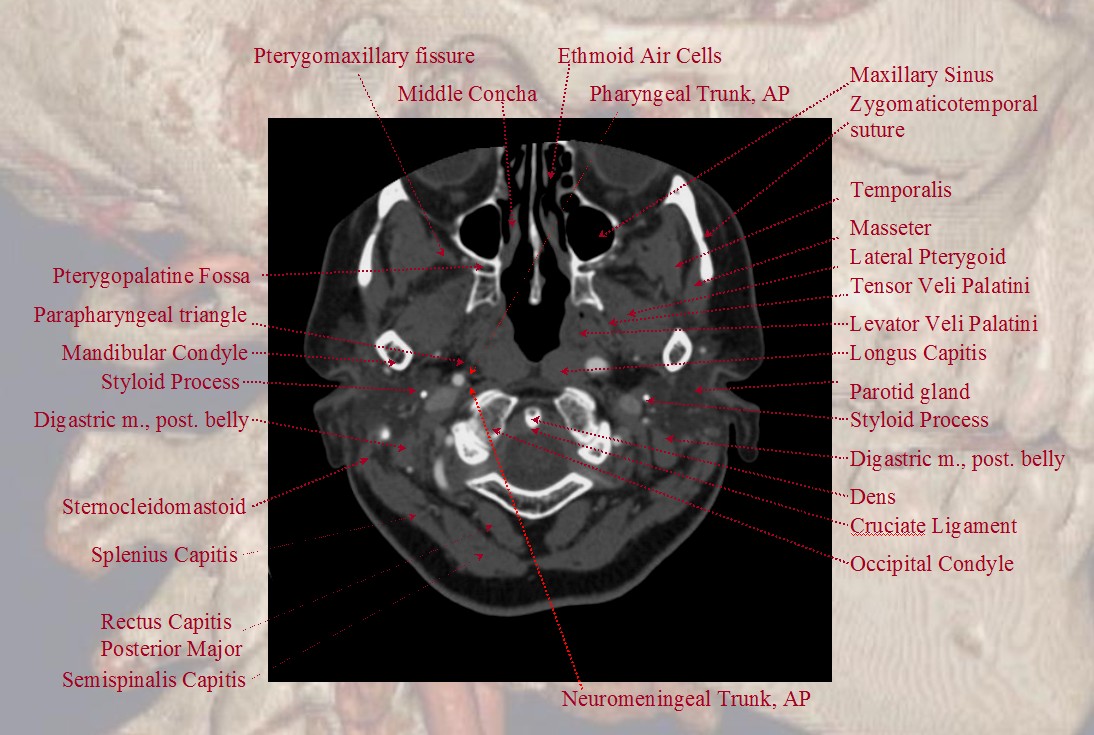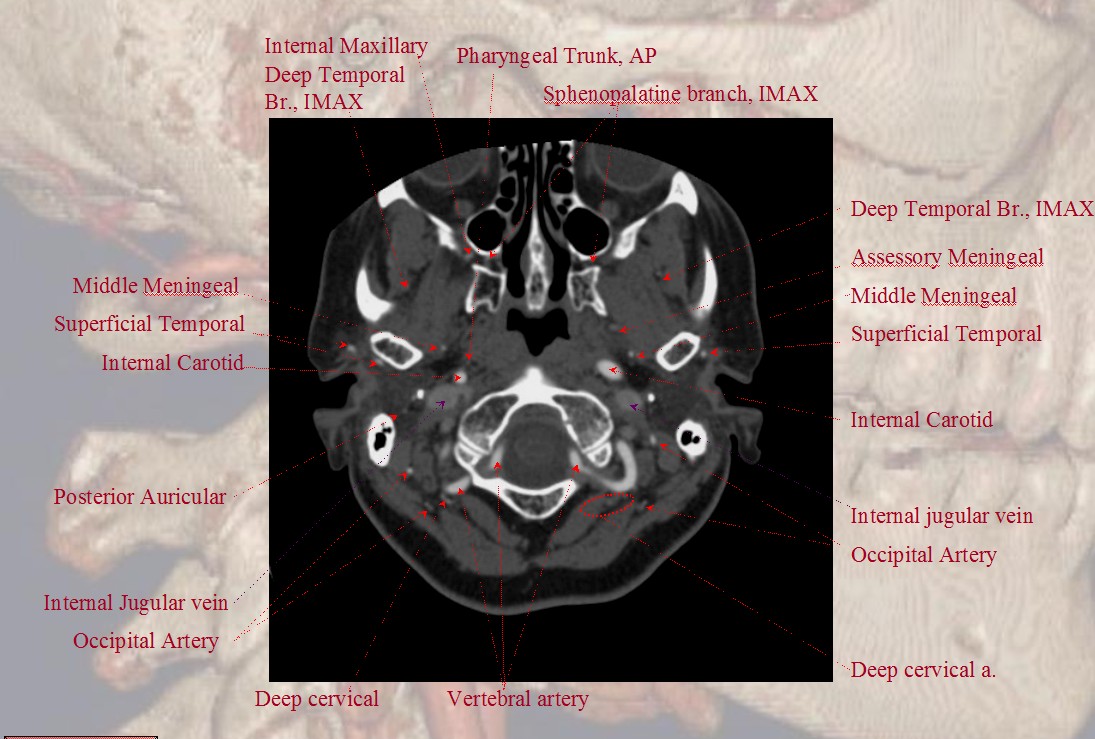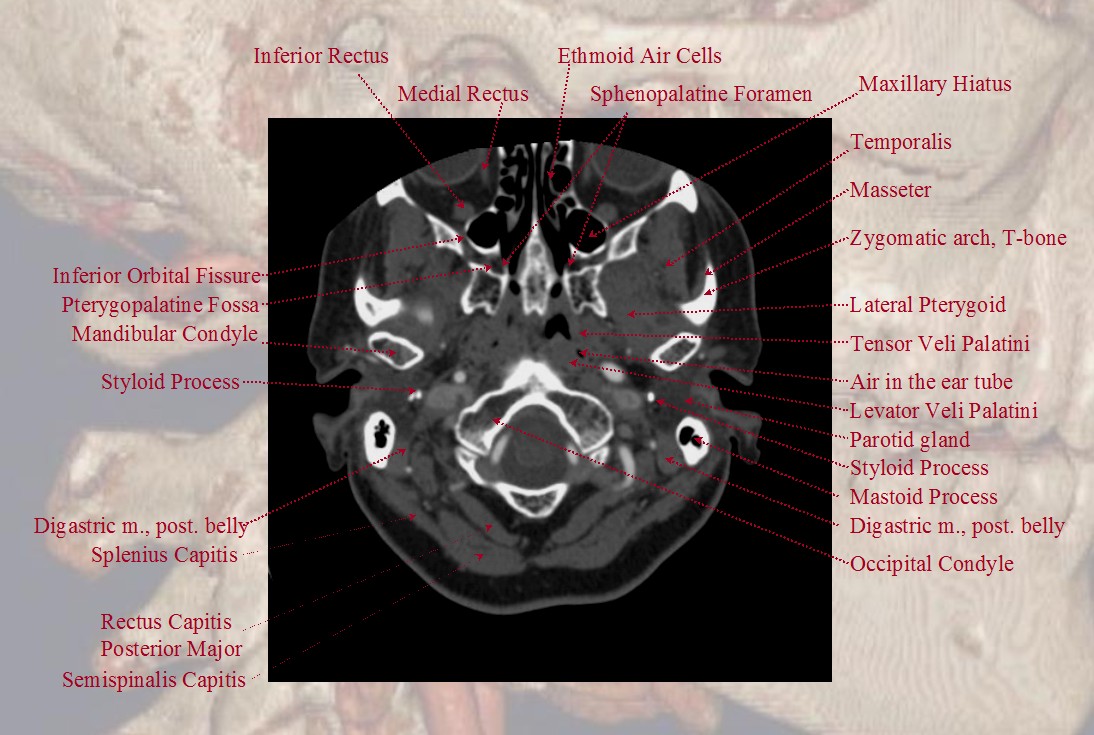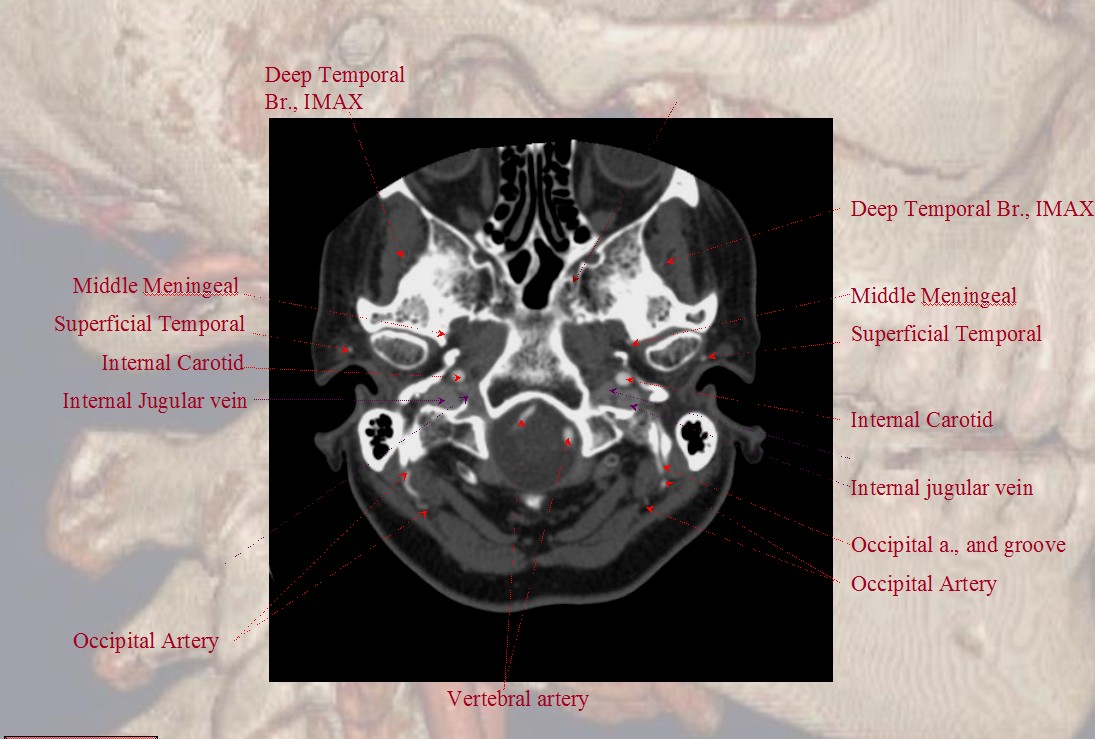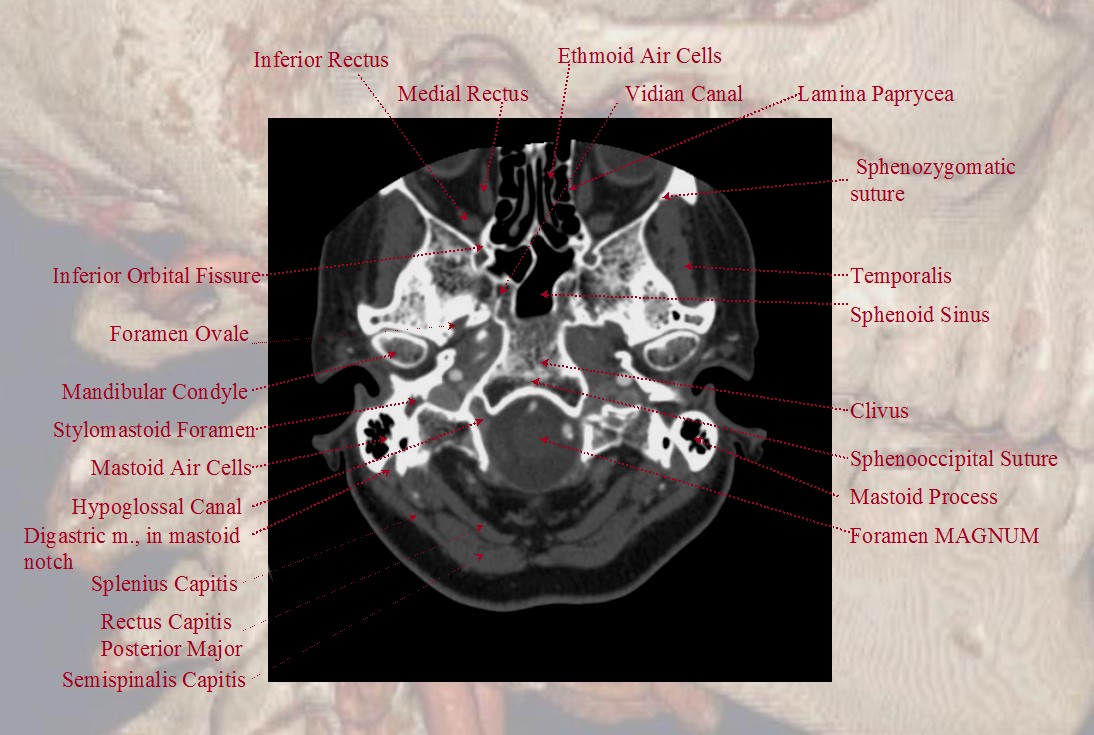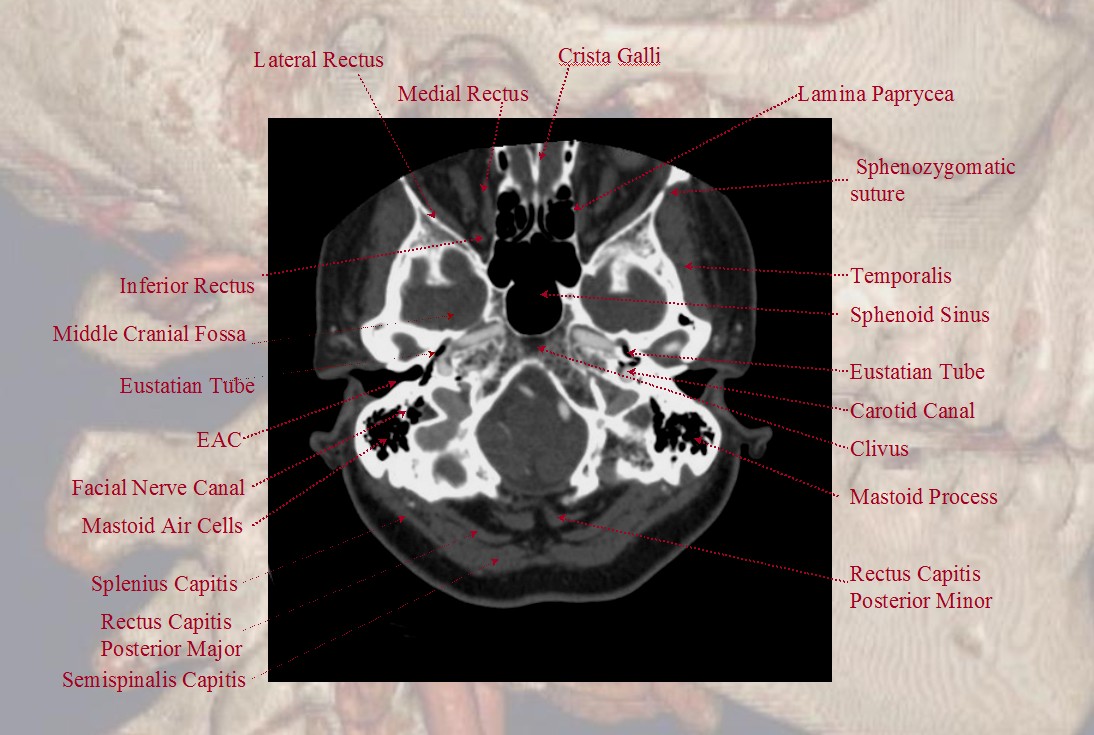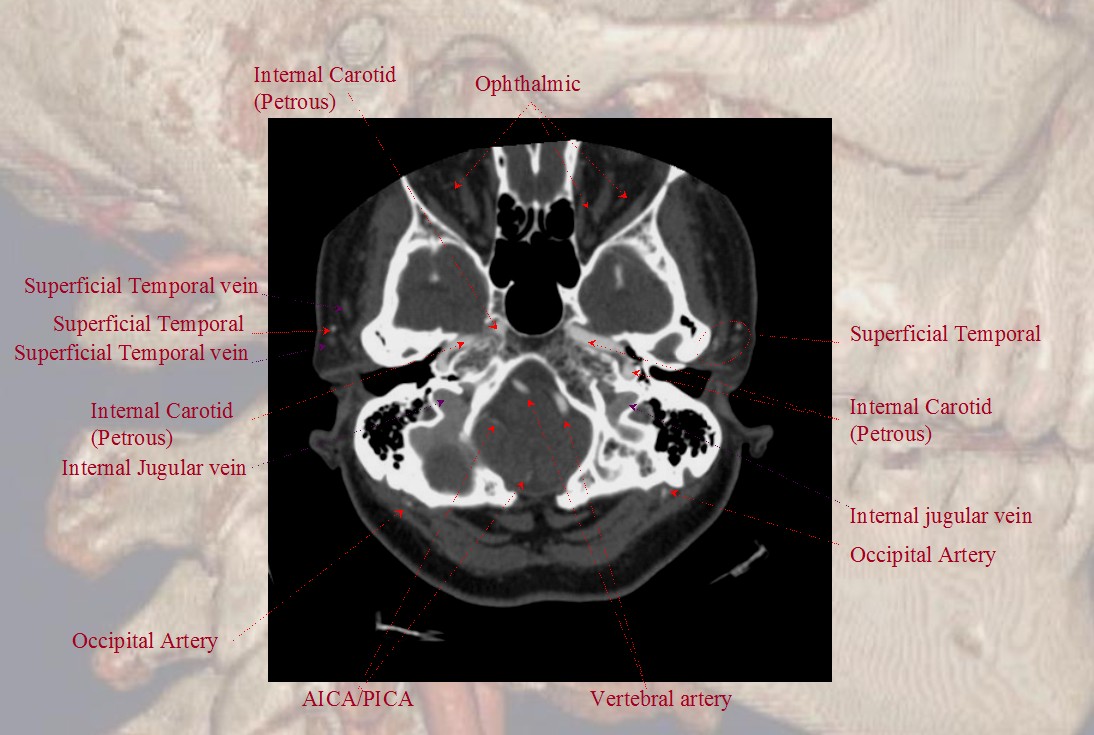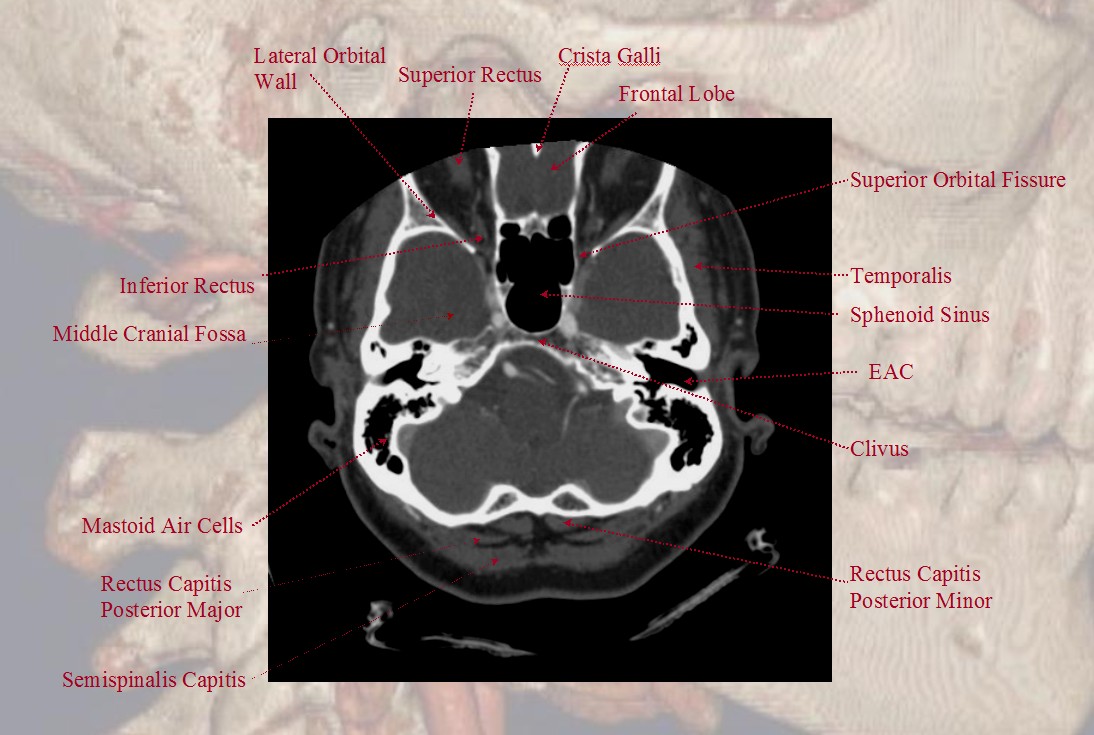 Note: Any discrepancies with regard to labeling of landmarks may be brought to my attention, taken up with your local head and neck radiologist, or arbitered by consulting another reference.