CASE 2 — venous sinus coiling
Typical sigmoid sinus fistula. This patient also presented with pulsatile tinnitus.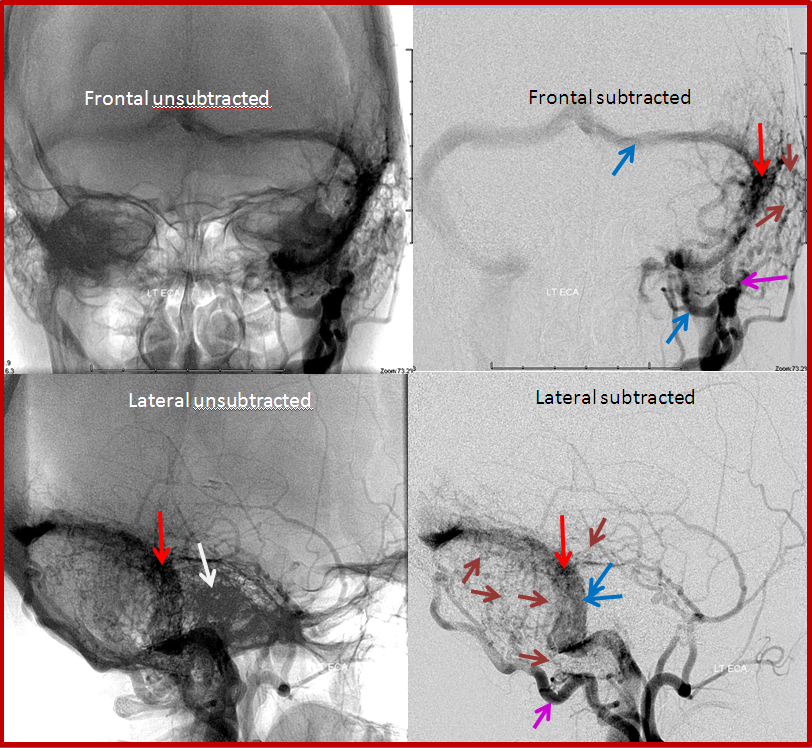 Left external carotid injection, showing innumerable occipital feeders, and several middle meningeal ones.  This might be construed as a multiple hole fistula, but it is not.  The single fistula point is marked by red arrow, onto which middle meningeal branches converge.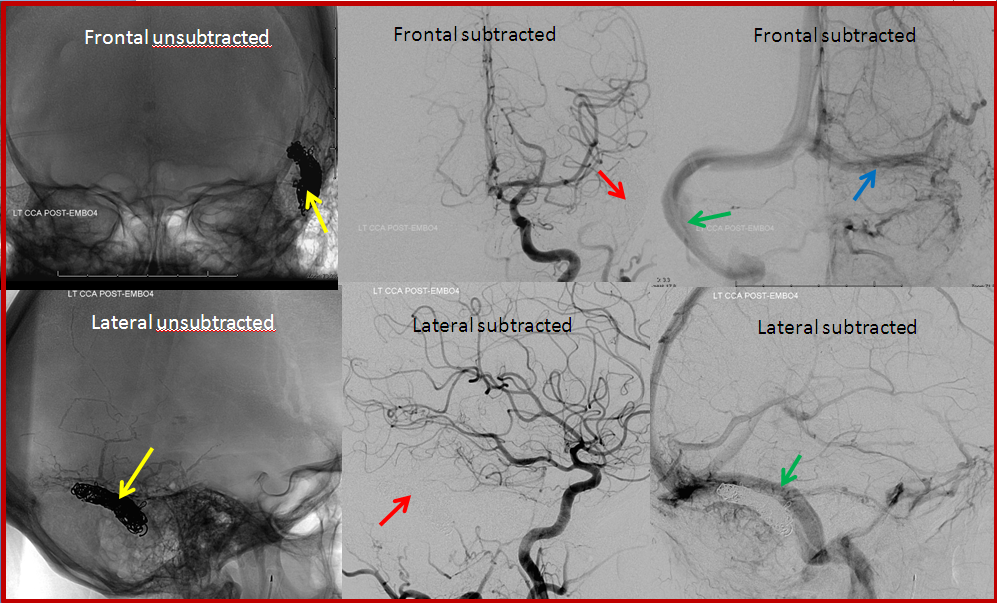 Transvenous coil embolization of the sigmoid sinus.  Notice that coil mass is tightest near the fistula, which is completely occluded. A posterior temporal vein drains into the left transverse sinus and retrograde to the right.