Case done in conjunction with Dr. Hearns Charles of VIR, now at West Side Regional
How to stay out of trouble — there is really only one big trouble in spinal embo — infarcting the cord. Which means knowing where the anterior spinal artery is
The diagnosis is on this CTA — there is overgrowth of left posterolateral chest wall/paraspinal tissues and an upper thoracic paraspinal arteriovenous shunt (venous lake in left pedicle / lamina/transverse process)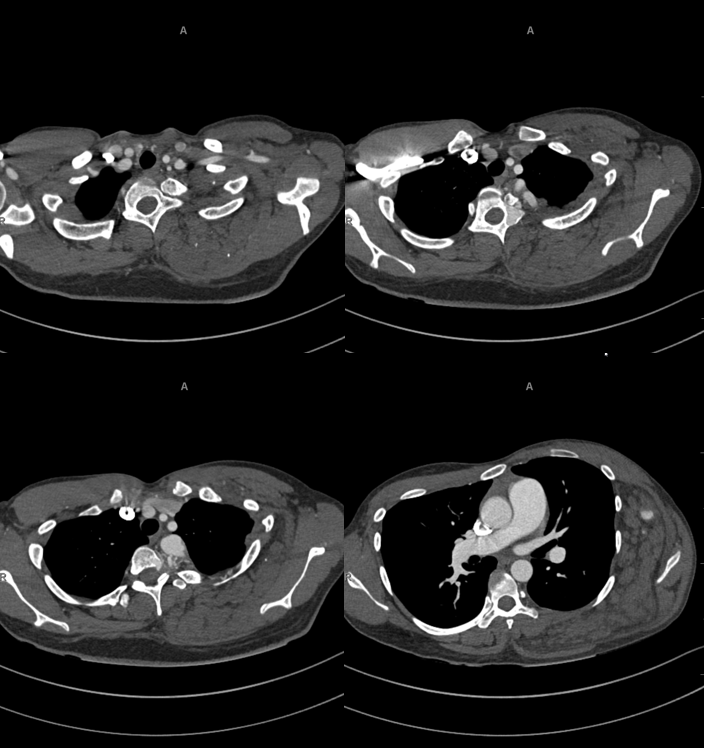 MRI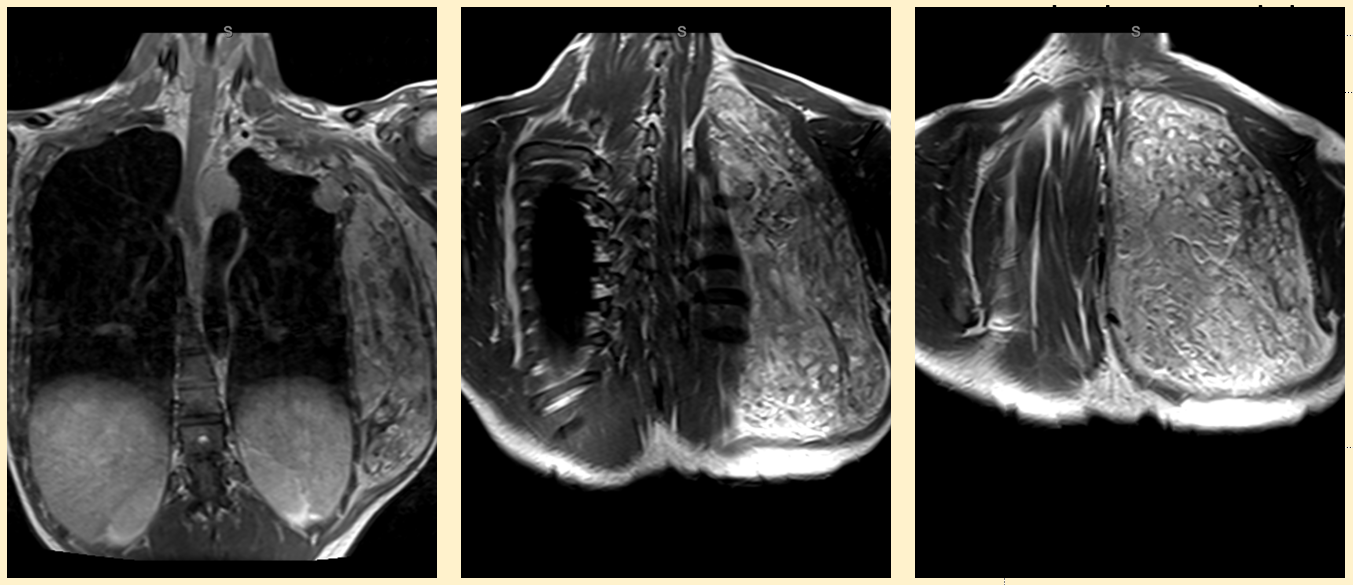 Pre-op embolization — key is to map out supply to the ASA. It does not always come from the verts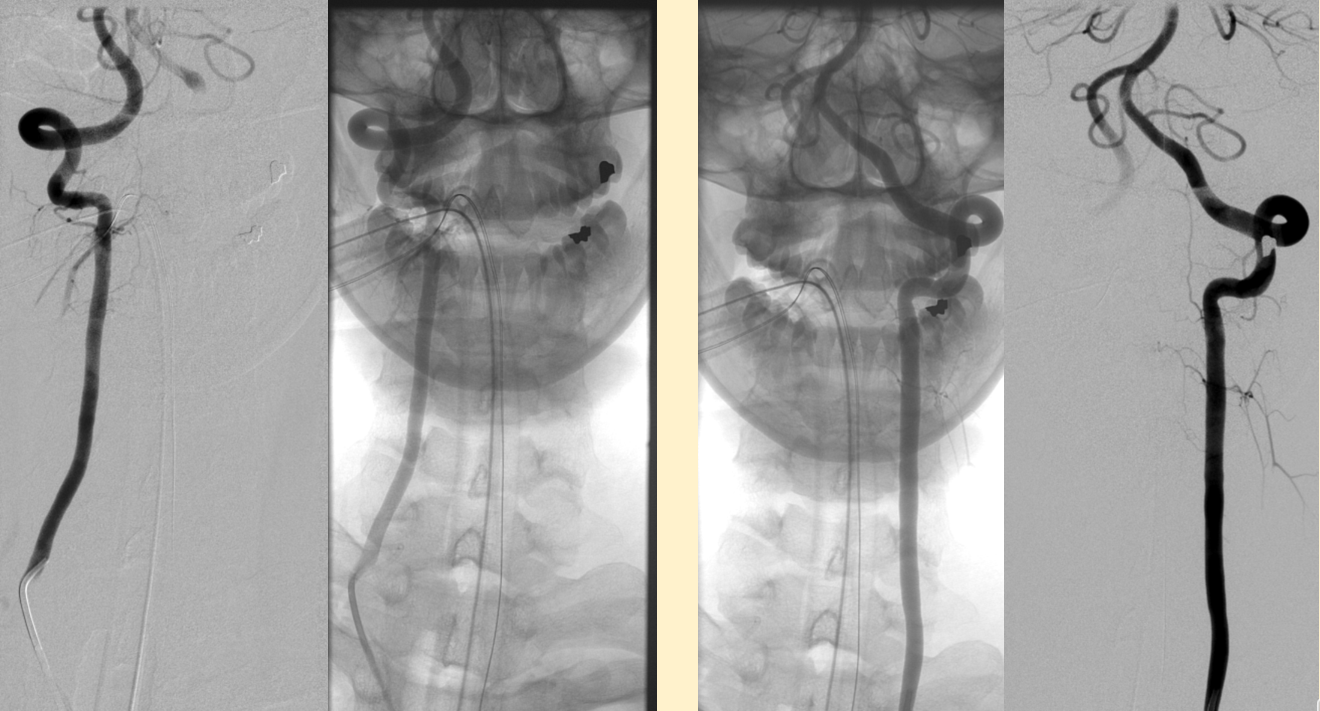 Here we have contribution from the right deep cervical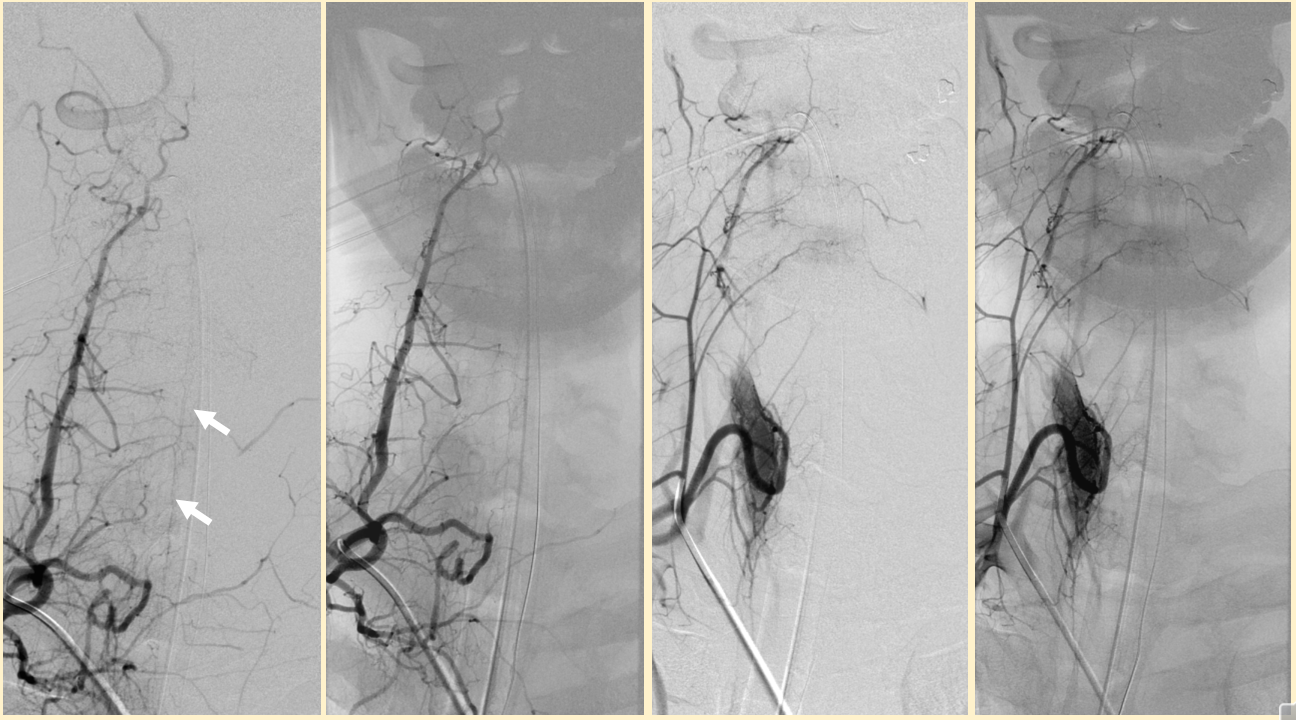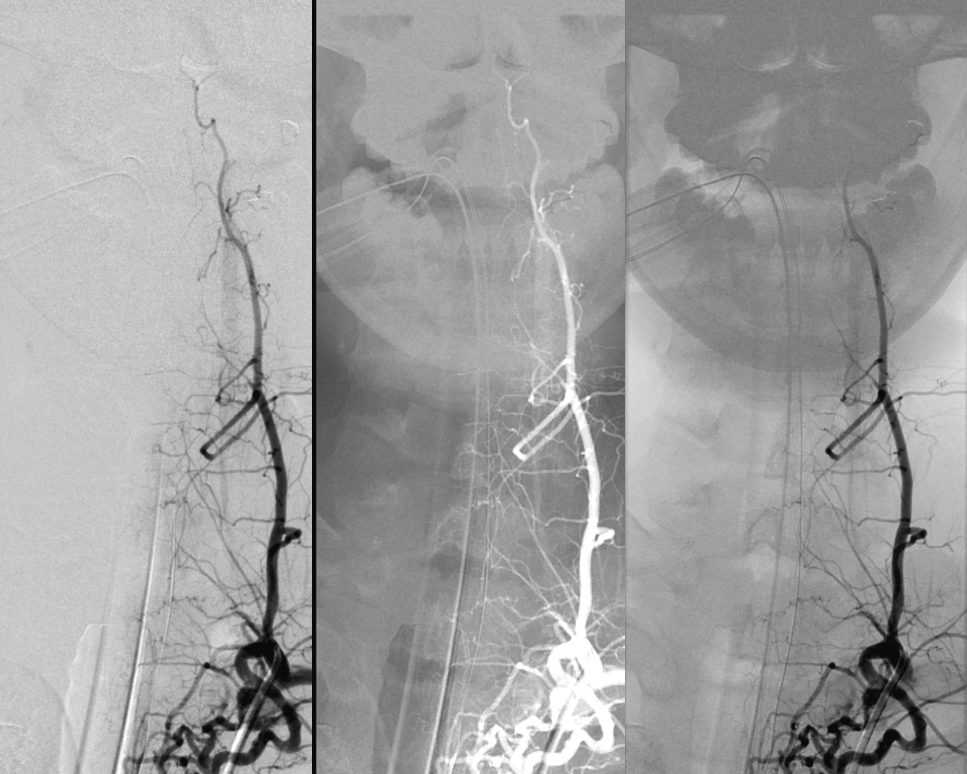 Left T2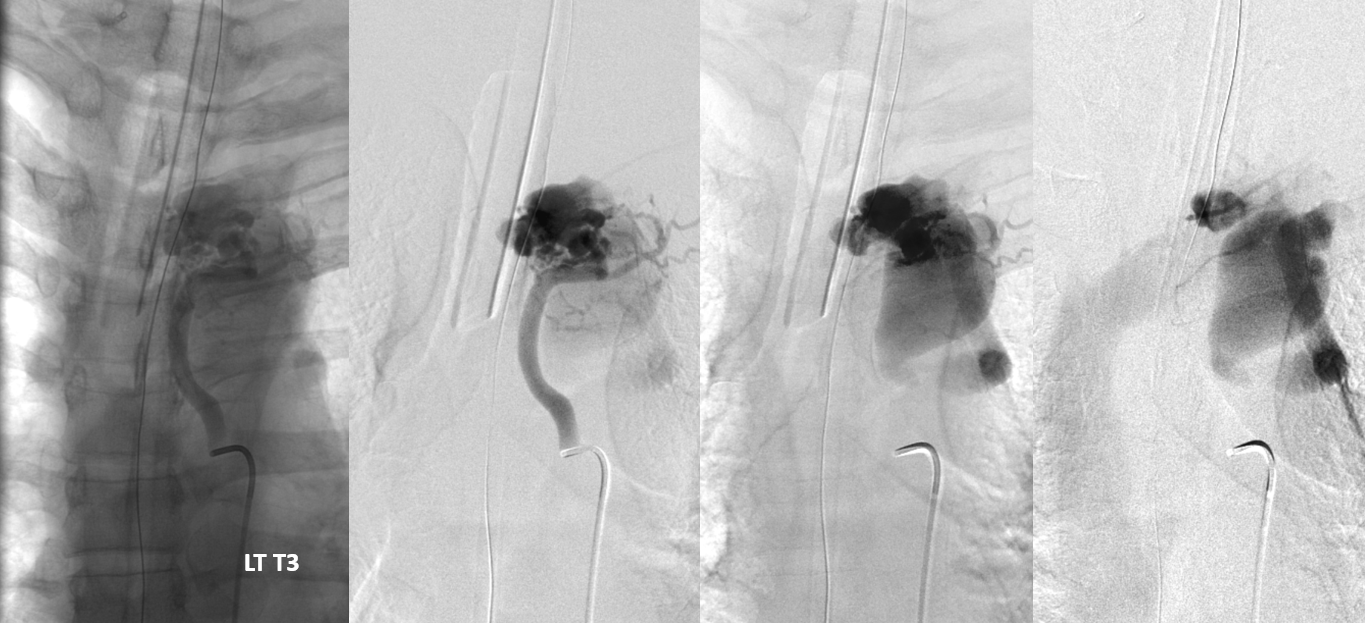 Mapping of spinal supply
left T9 ASA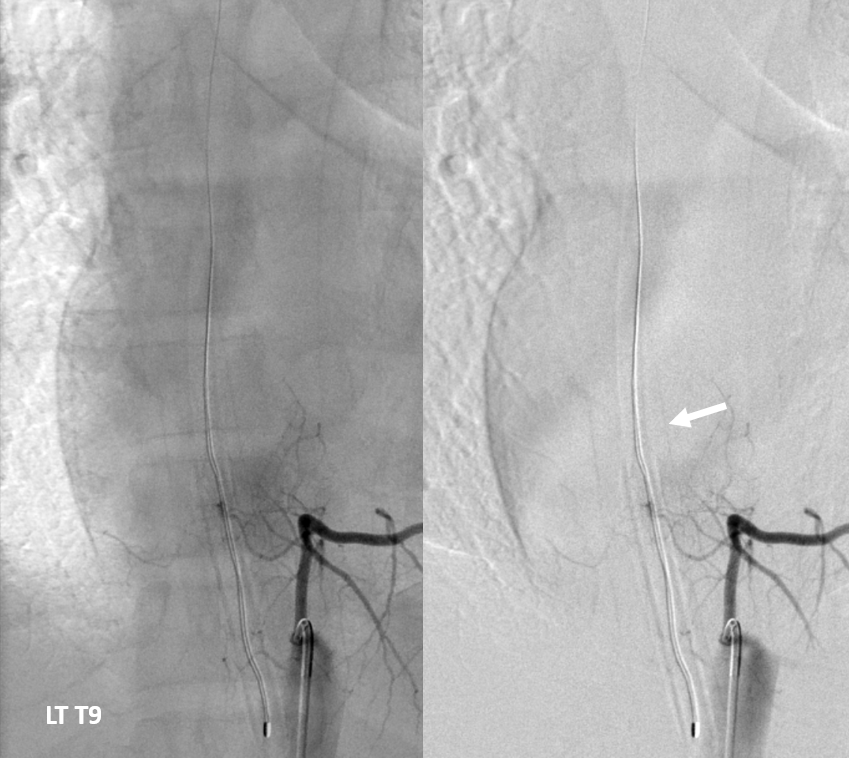 What is the problem here based on images above? — read on
Proceeding with embolization — microcatheter is on the venous side, in the venous varix. The lesion is a fistula — there is no nidus — there is main T3 direct fistula component with additional indirect arterial contributions from adjacent levels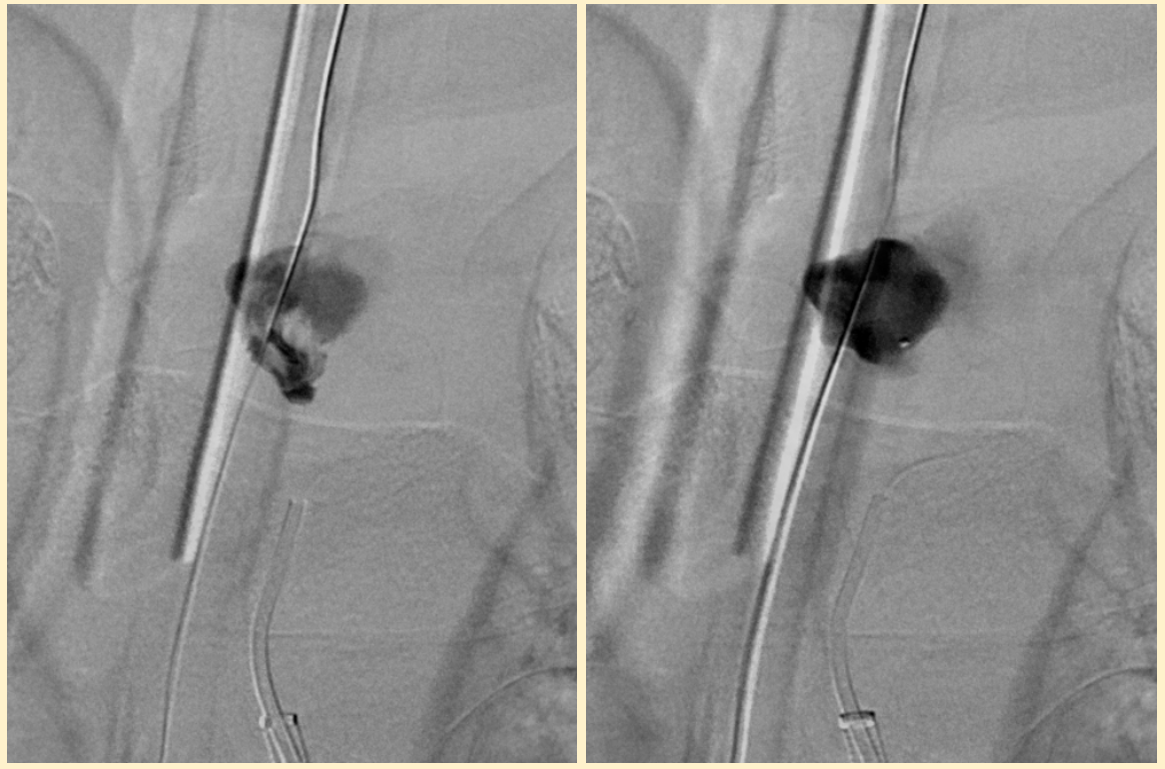 Injection from the guide system
We use nBCA for these — see the cast? It should say left T4, not T3.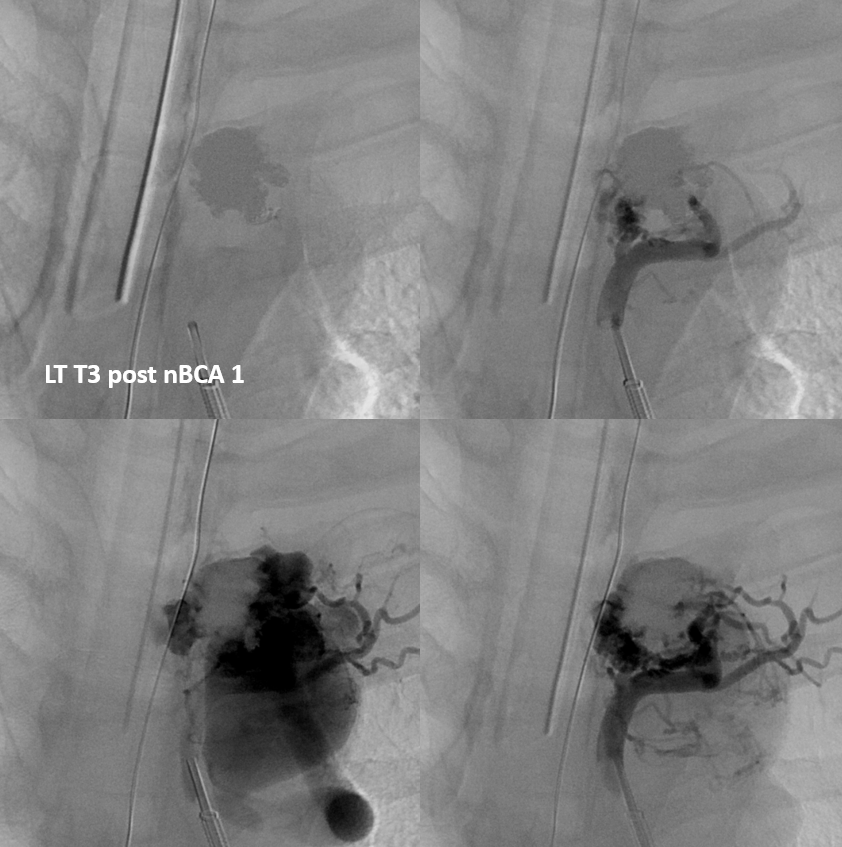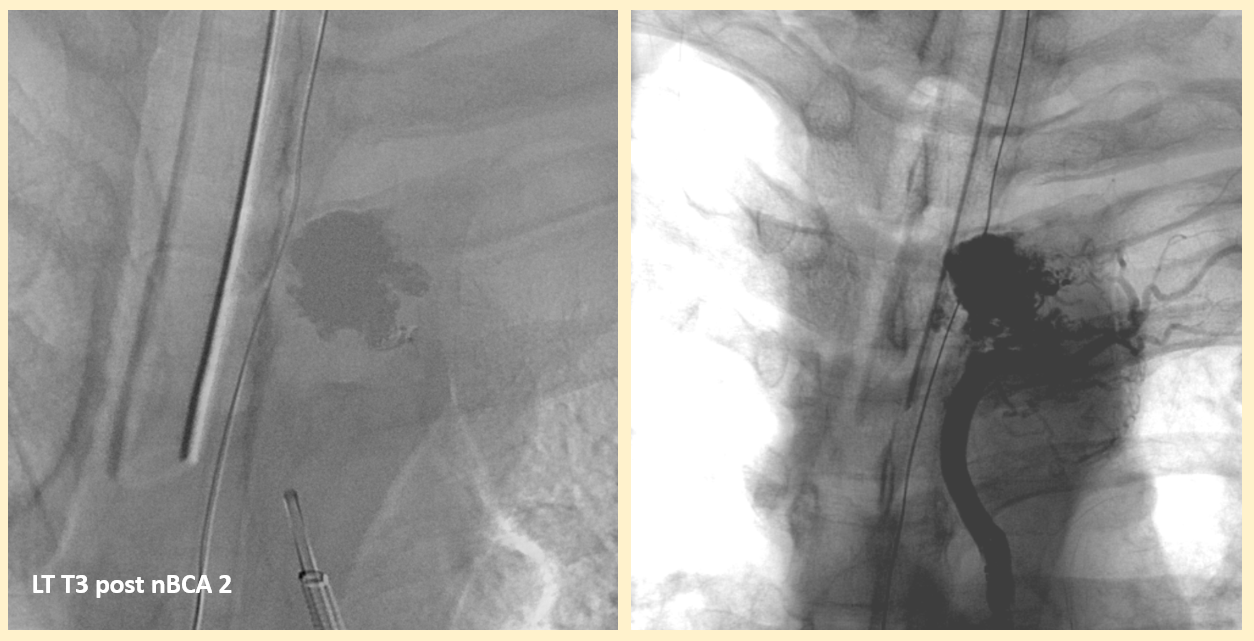 After 2 nBCA injections — guess what?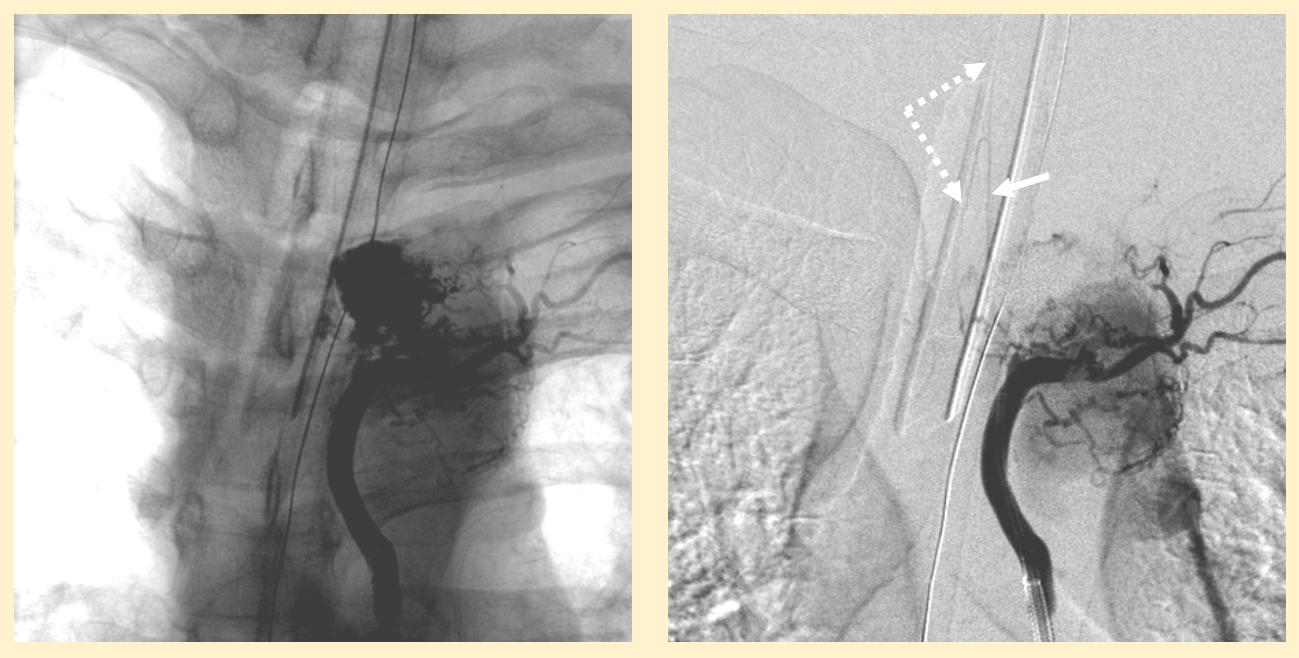 What happens? The anterior spinal supply to the thoracic region was not demonstrated prior to embolization. In such instances, the likelyhood is extremely high that the supply arises from the level of the shunt and is masked by the bulk of shunt-related flow. As the amount of shunt-related flow decreases during embolization, the radiculomedullary artery (arrow) can be adequately filled and its contribution to the anterior spinal system (dashed arrows) is unmasked.
Shows how close we came to disaster. The disaster is prevented by recogniztion of the possibility that asa comes from the target level — which results in diligent imaging after each nBCA injection, distal microcatheterization to ensure as close a position to the shunt as possible, and in not using Onyx for such cases. The danger with Onyx is that it will fill the radiculomedullary artery as part of its intended use strategy of reflux into multiple contributory arterial territories.
Final post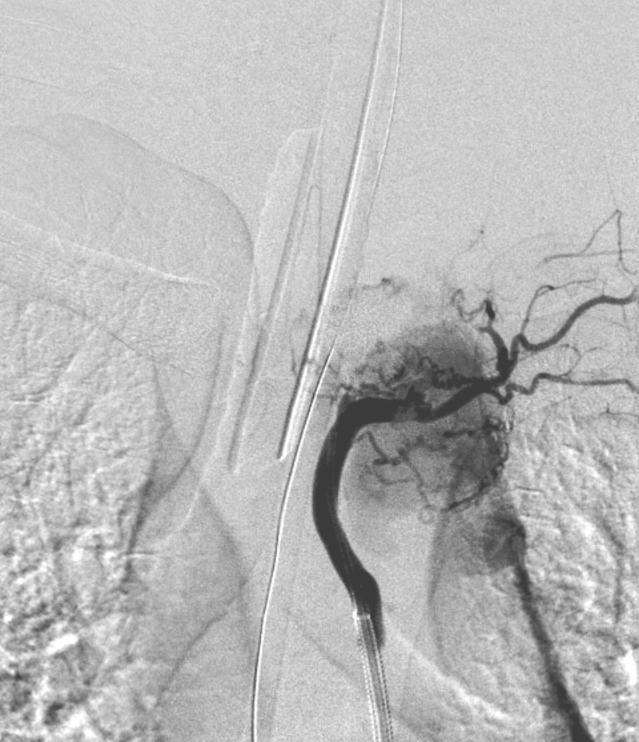 Delayed post — the shunt has gone on to complete occlusion.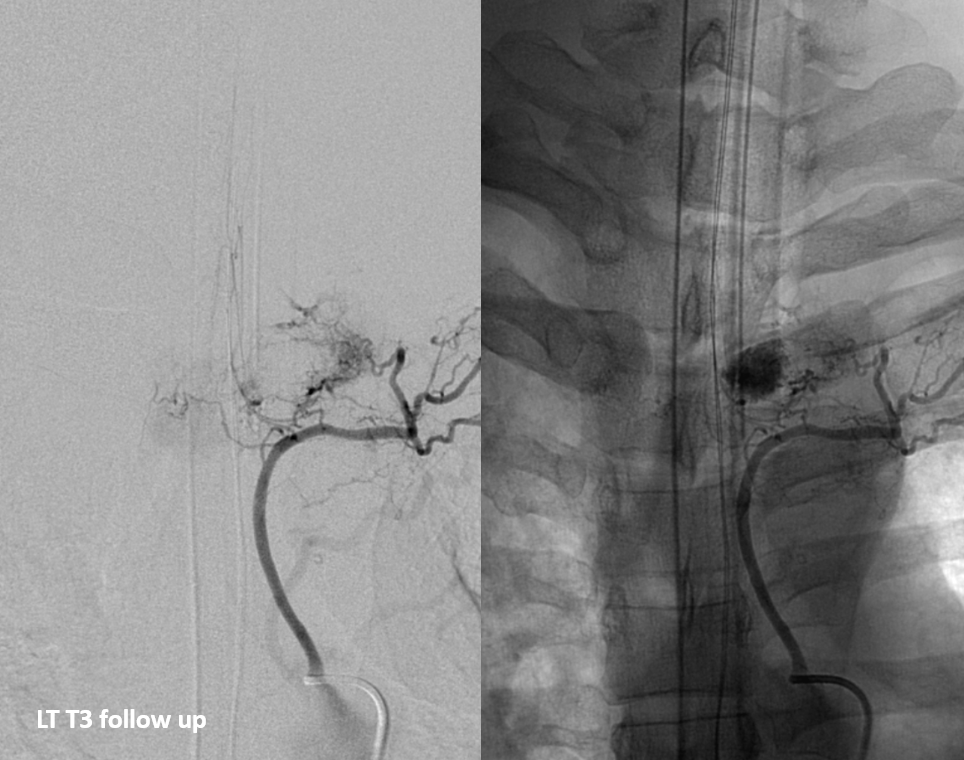 Another shunt in the lateral chest wall — discovered during pre-resection angio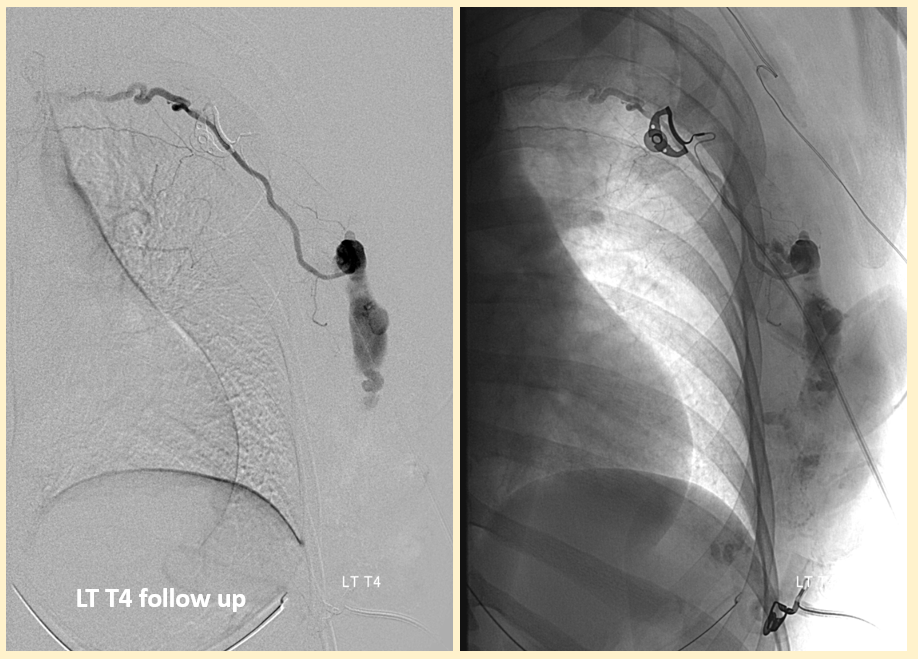 See other spinal cases on the Archives page