A case that shows what happens when fistulas progress…
MRI shows cerebellar venous congestion with no infarct or hemorrhage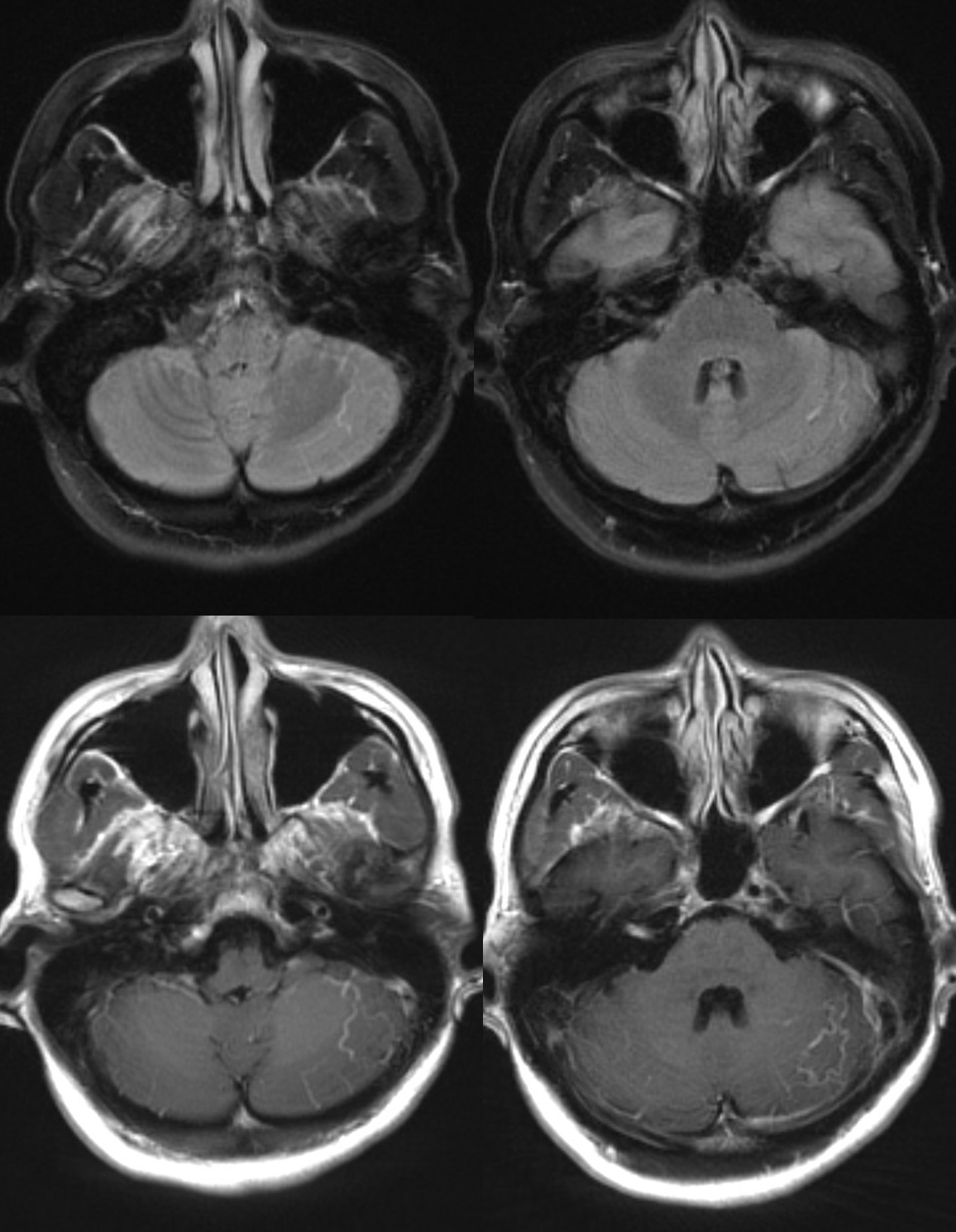 See a bit of occipital supply from right?
What is the name of the vessel supplying the shunt?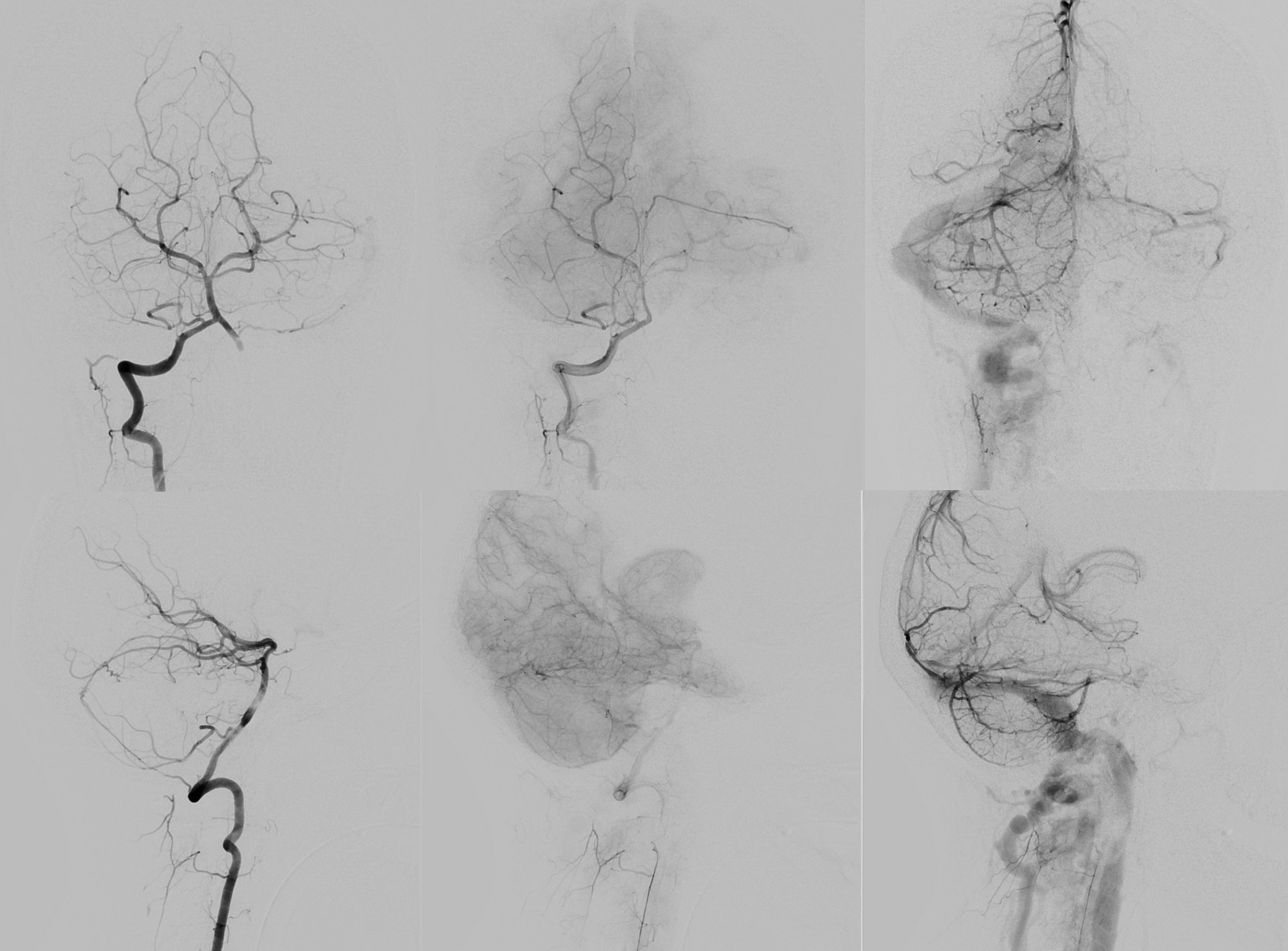 Key DYNA here
The pulsatile tinnitus got better 1 week before angiogram — why?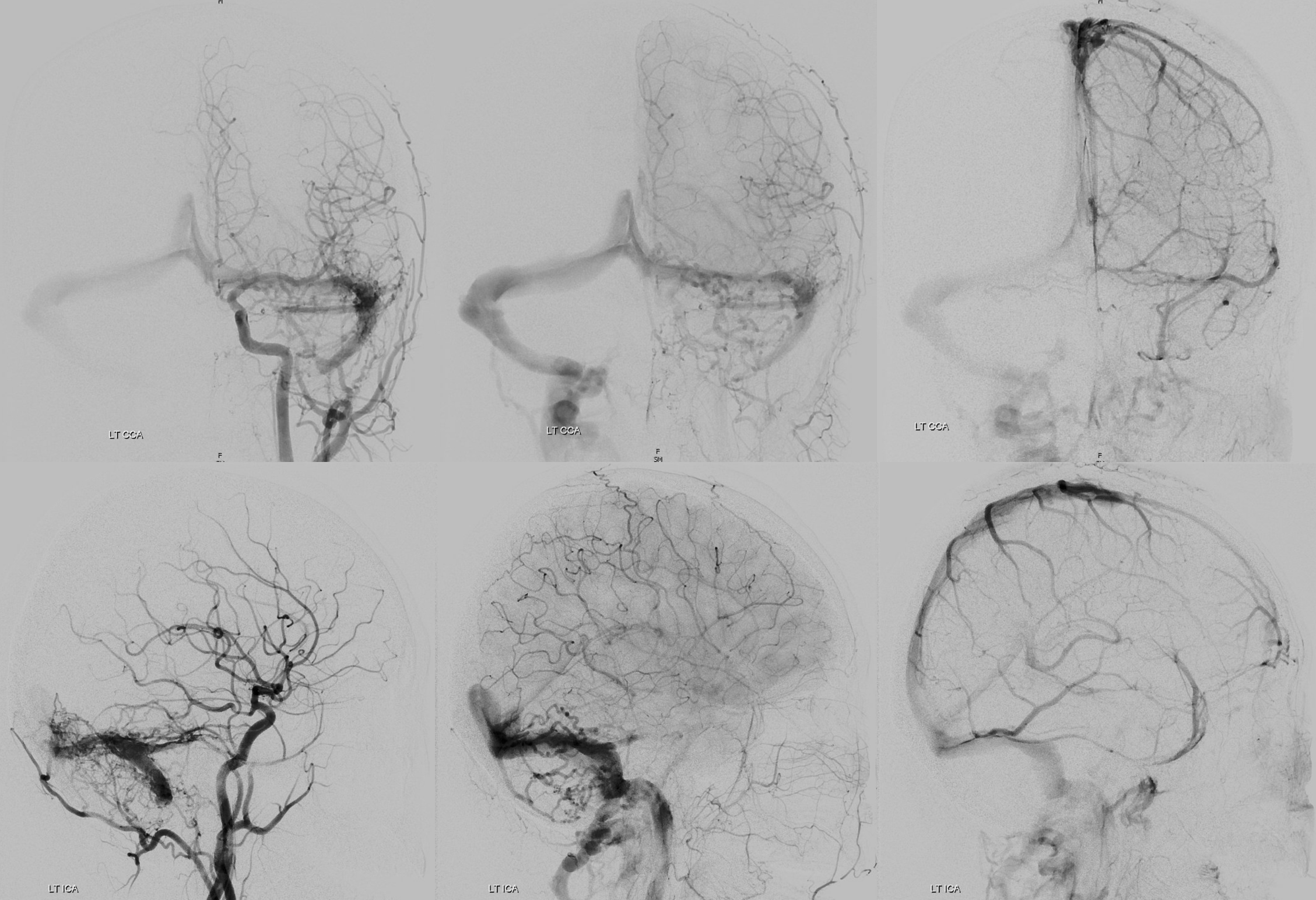 DYNA of CCA
Subtle but important feature in sigmoid sinus morphology here… best seen on DYNA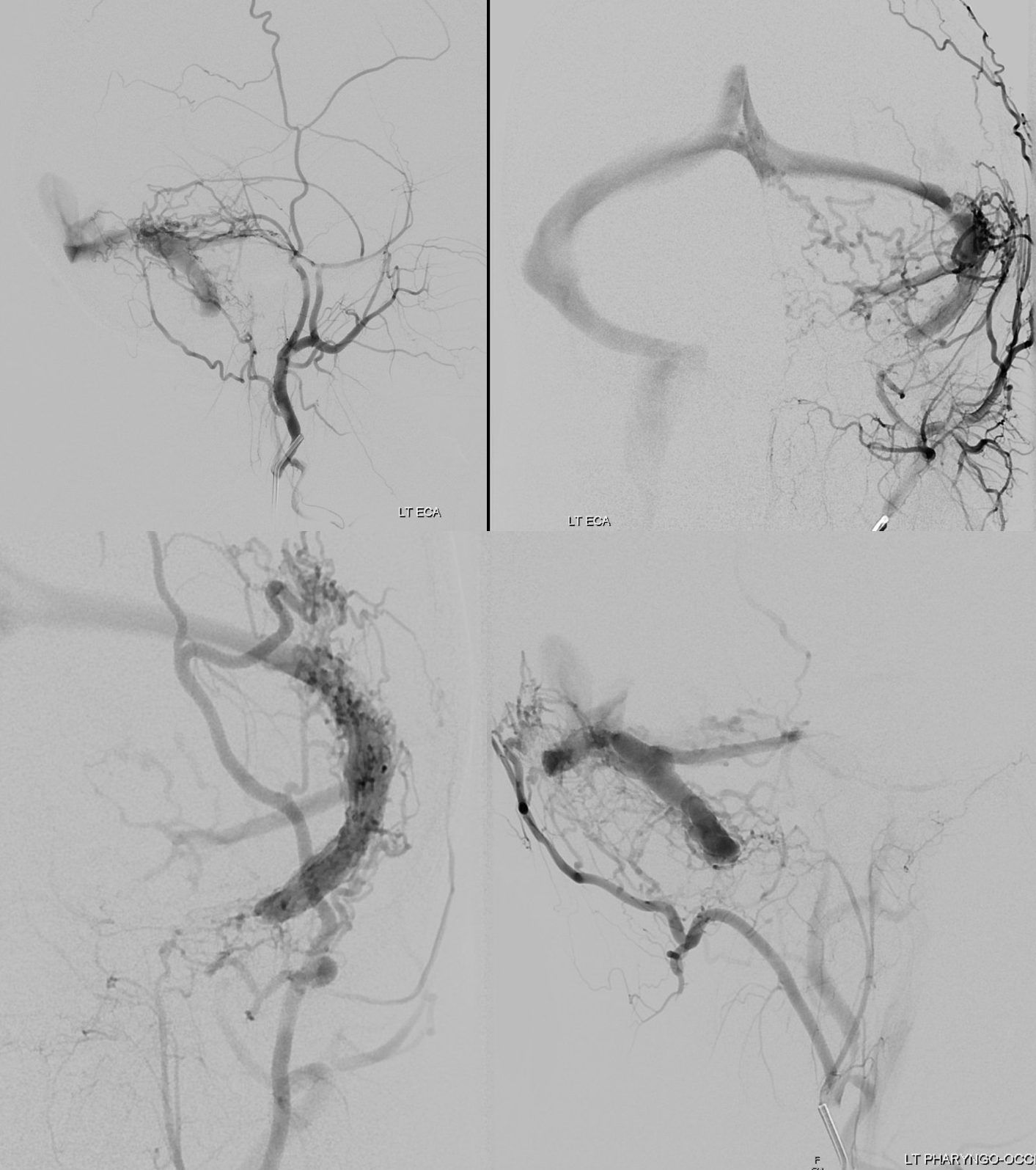 Took some time to cross the torcular — headway 21 allows for use of large diameter Ruby filling coils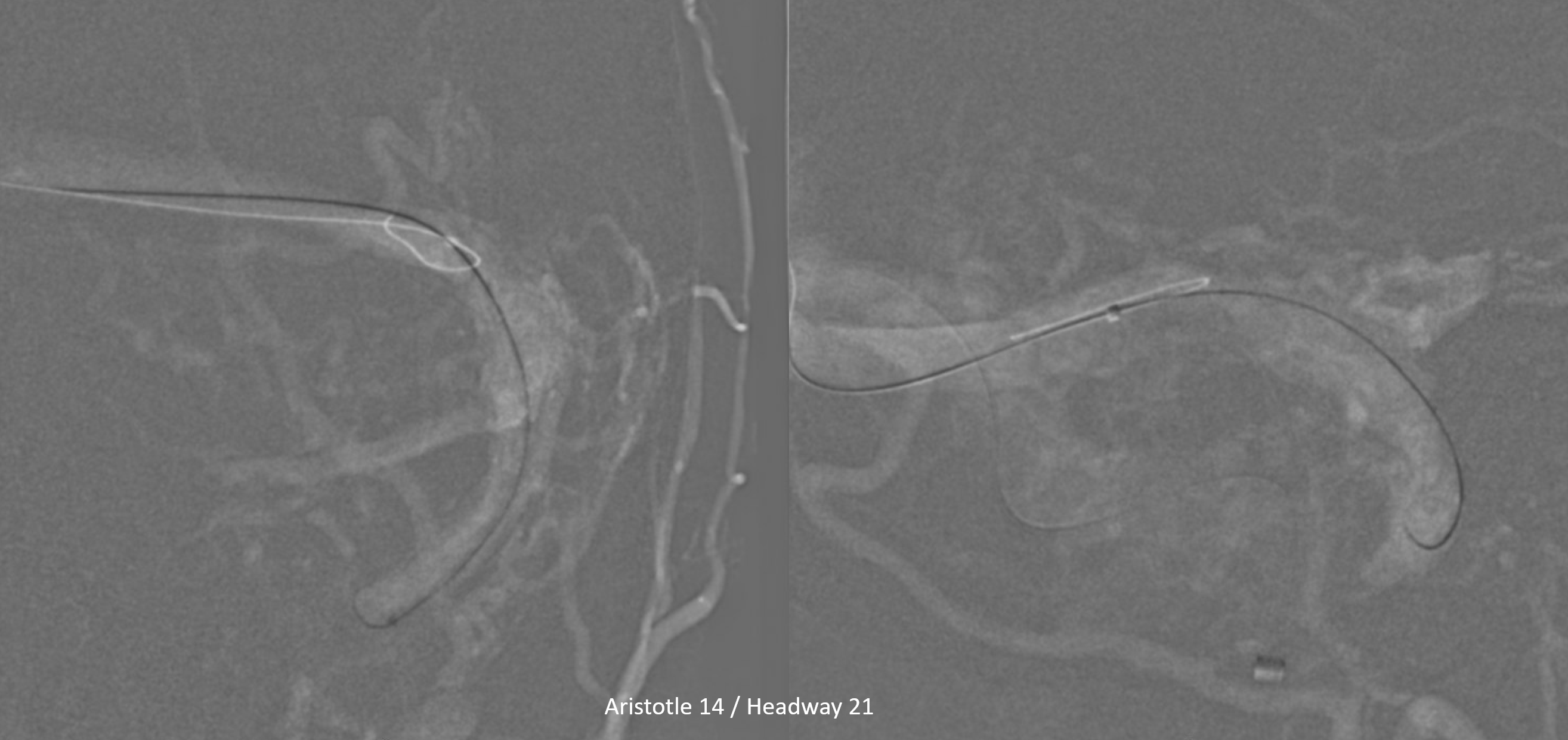 Important to inject from venous side to understand drainage and angioarchitecture — see that feature again?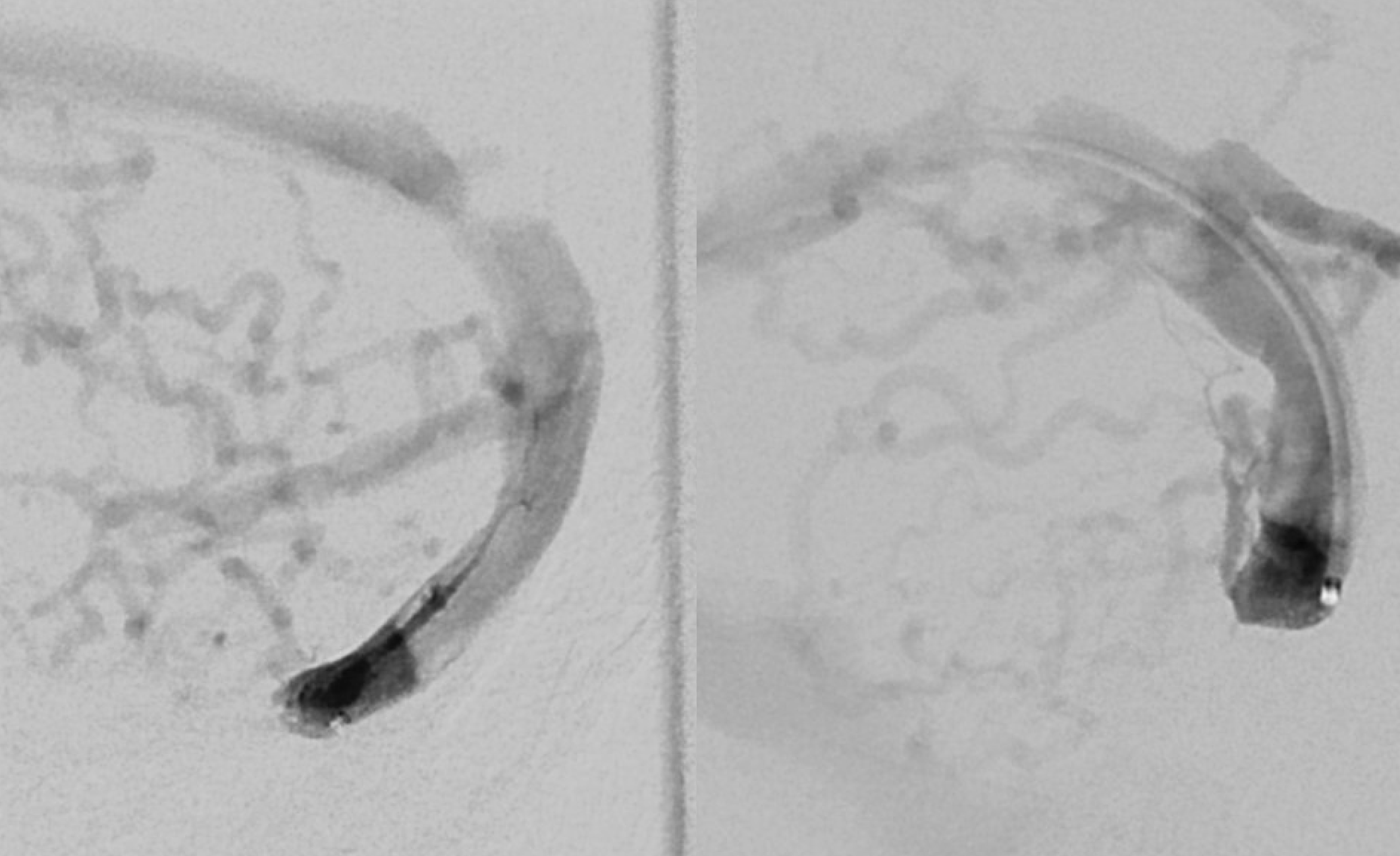 The most important factor in this case is to understand the relationship between fistula sites and inflow of the Labbe / temporal veins.  Best seen on vert injection DYNA. Below is roadmap image of sigmoid sinus injection (left images), followed by venous phase of ICA injection (right images).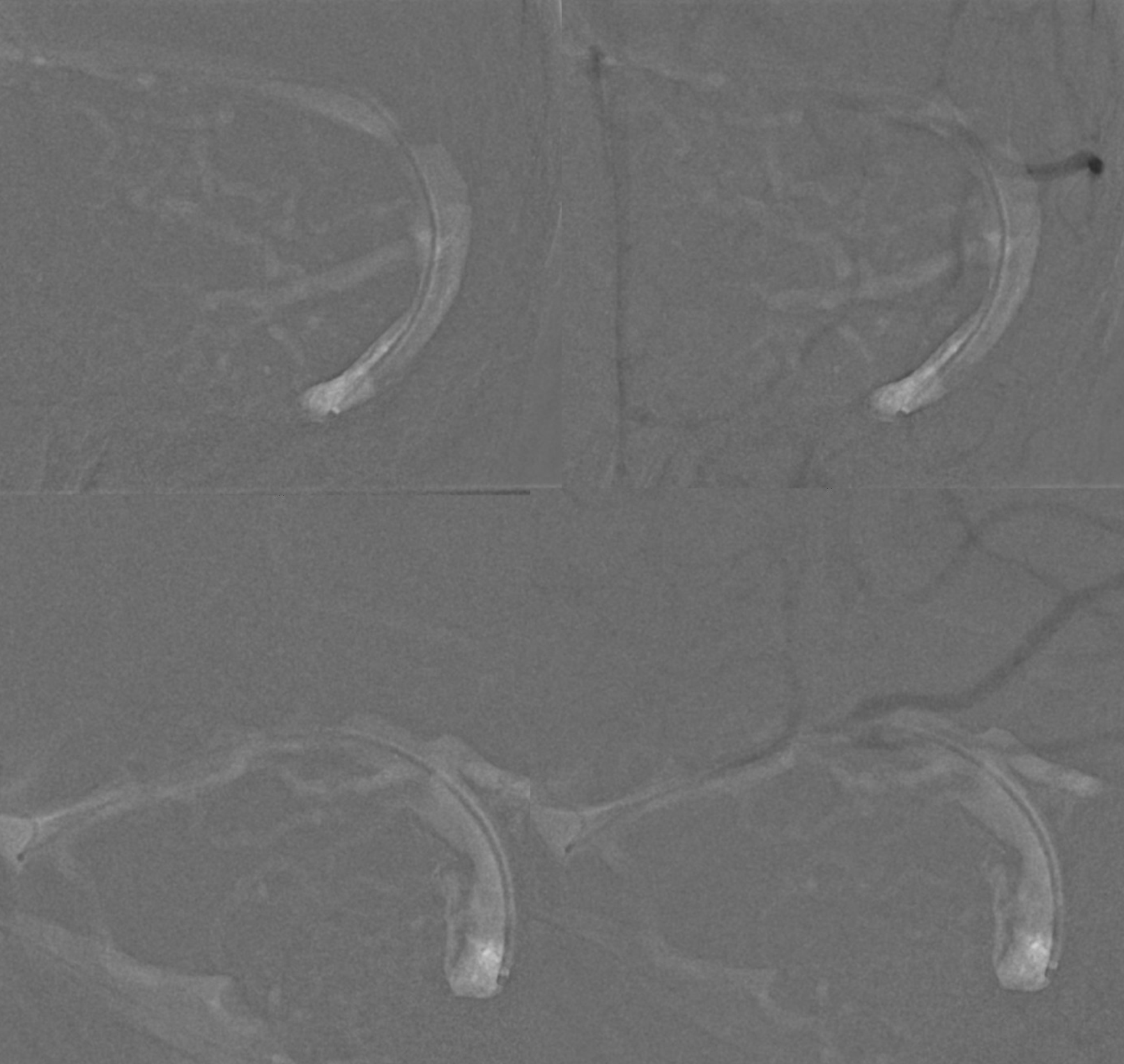 during coiling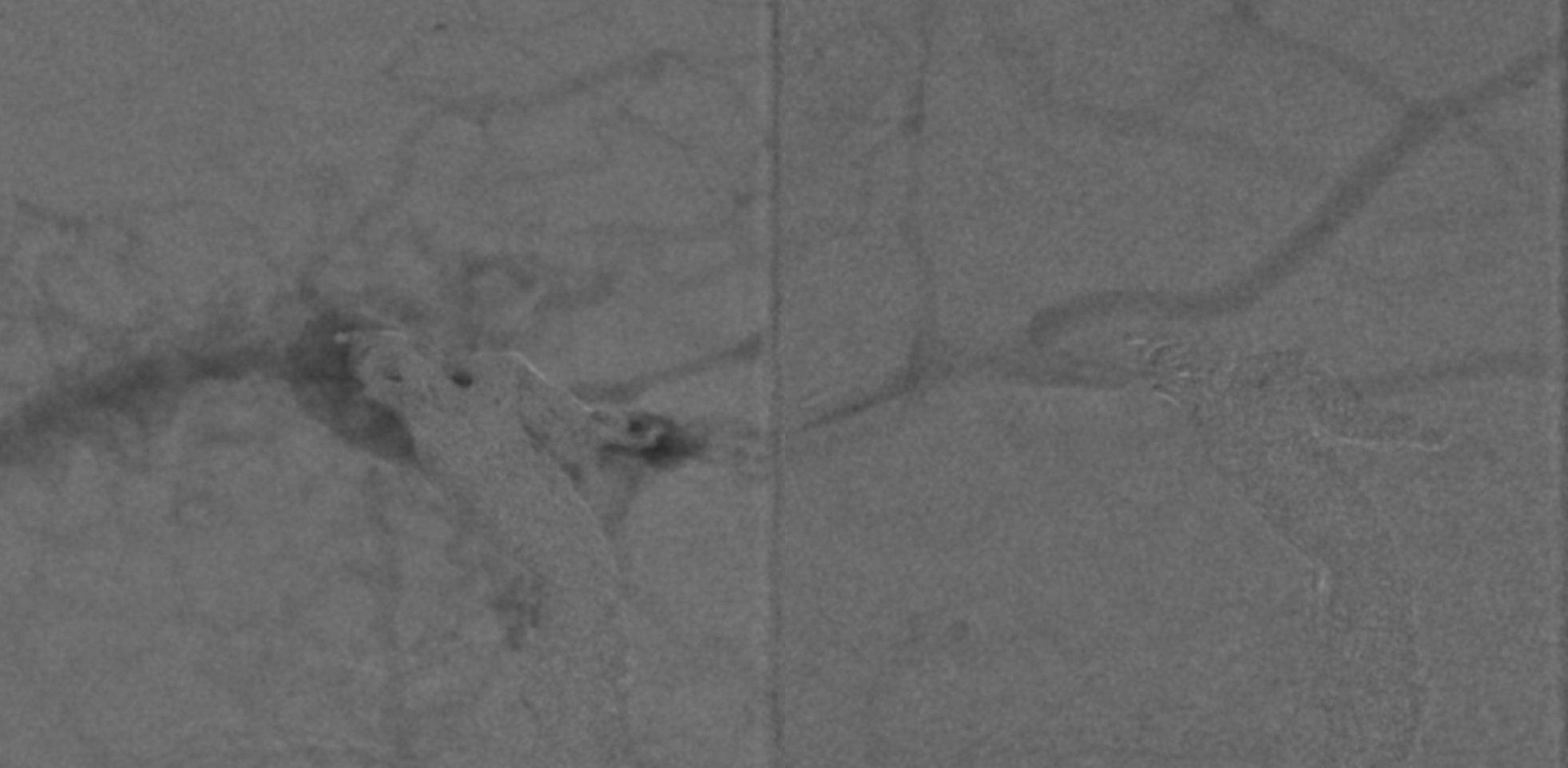 a few more coils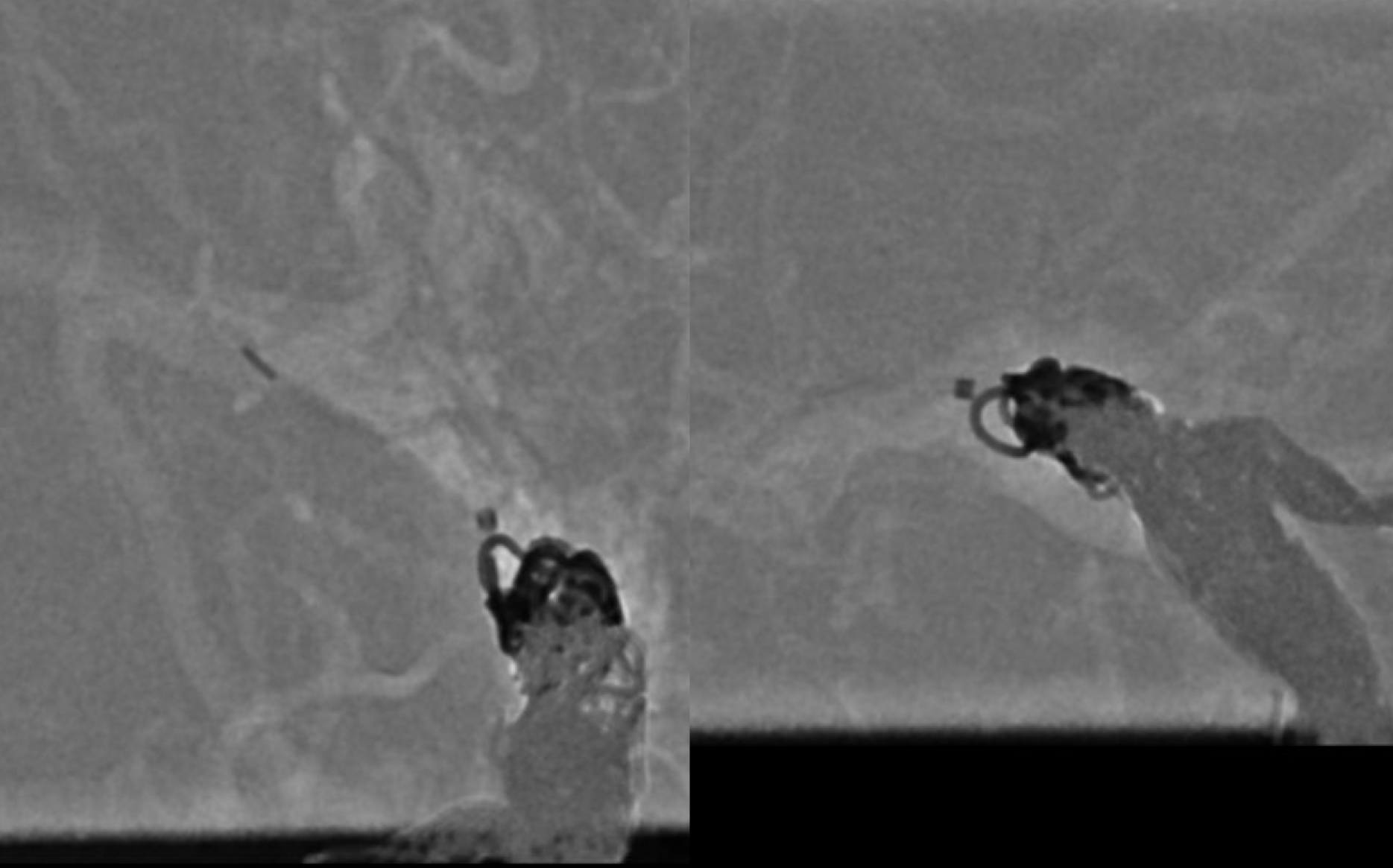 Post. Notice contrast in the venous pouch / channel below the coil mass — had the left jugular outflow been preserved we would have tried to save the sinus by superselective transvenous embo.  At this point the sinus is really not very useful and the most important factor is preservation of Labbe group drainage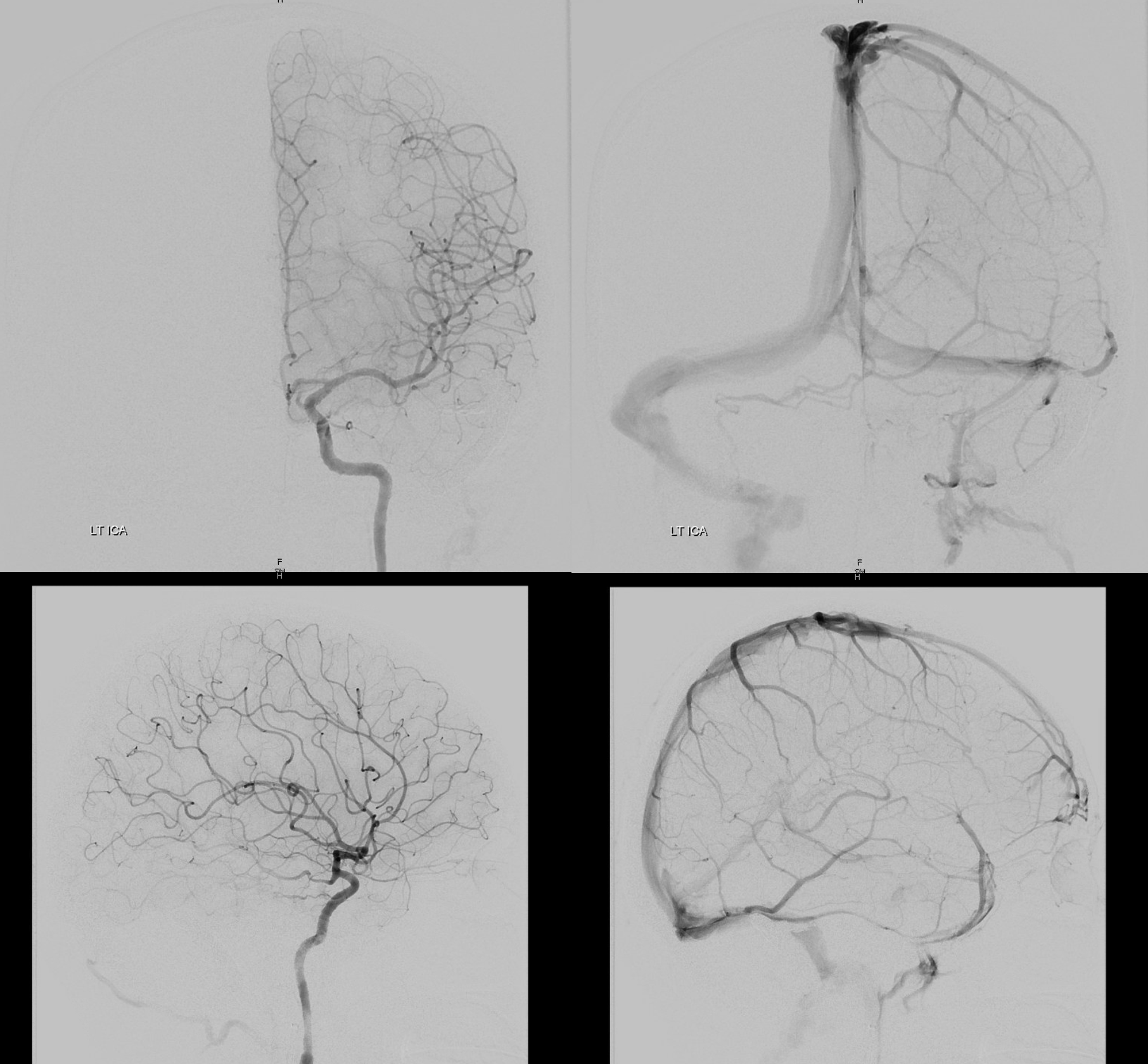 Again see the channel below the coil mass? Comes in right where there is a small stenosis on lateral view
Much better left cerebellar drainage — into a tentorial sinus toward torcular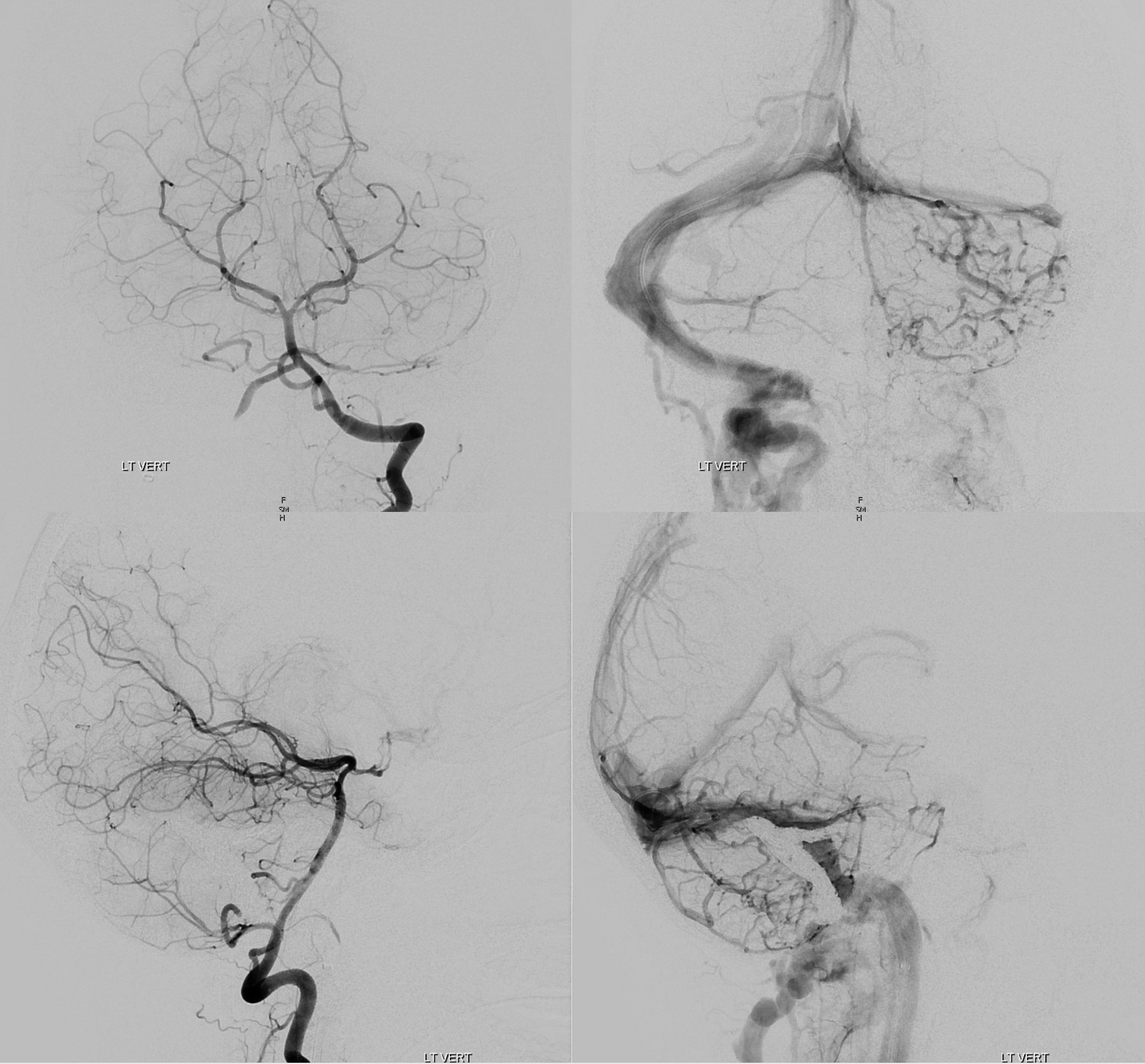 All done