Click here to join our mailing list
Date Change: Due to scheduling conflict BANANAZ is moving to second Tuesday of month.  Same time 8 am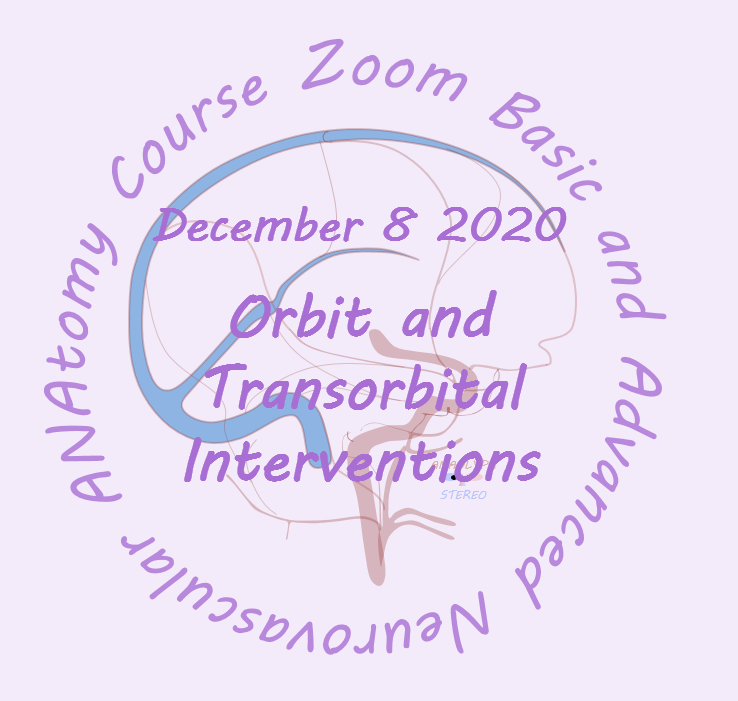 Join here with Zoom on December 8th 8am EST for
Orbit and Transorbital Interventions — Presentation and Embo Club
A vision of orbital anatomy and a series of intraorbital / periorbital interventions. Presentation by Eytan Raz, M.D., Ph.D.
Basic and Advanced Neurovascular ANAtomy Zoom  — BANANAZ — is an online interactive meeting space for neurovascular education.  Anyone can join and learn.  The meetings are every Tuesday at 8 am — time is set to try to accommodate most habitable time zones on a spherical planet. 
The format is a combination of lecture / presentation given by BANANAZ core or guest faculty, followed by discussion and embo club format case presentations.  Anyone can submit cases for embo club — please email neuroangio@neuroangio.org if you want to present. Cases should be 10-15 minutes long, to allow for discussion, which is really what this is about.
Past Events
October 6th — Craniocervical Junction Lecture and Embo Club — Video Recording
September 1st — Spinal Vascular Anatomy Lecture and Embo Club — Video Recording
August 4th — Practical Neurovascular Embryology Lecture and Embo Club — Video Recording
June 23rd — Virtual Embo Club
June 9th — Virtual Embo Club
May 26th — Virtual Embo Club
May 12th — Virtual Embo Club
April 28th — Virtual Embo Club
April 14th — Virtual Embo Club
March 31st — Virtual Embo Club Inaugural Meeting
BANANAZ BITES
Finally, we have started to periodically release some narrated videos of cases with good anatomical or other learning points, available on www.youtube.com/neuroangio channel.  Many more are found on the "Case Library" page
Questions, comments, feedback:  email neuroangio@neuroangio.org