Another example of dural fistula adjacent to but not directly involving a venous sinus — sigmoid in this case.  The fistula is just medial to the entry point of Labbe into the sigmoid sinus, in fact on the tentorium cerebelli.  It is another example of a fistula within a dural venous channel that frequently exists in this region, connecting a bridging vein to the venous sinus.  The fistula is therefore strategically positioned to effect cortical venous reflux once connection to the sinus is lost. 
Left CCA injection.  Posterior temporal dural fistula (white arrow) just above the sigmoid sinus and just posterior to the junction of sinus and Labbe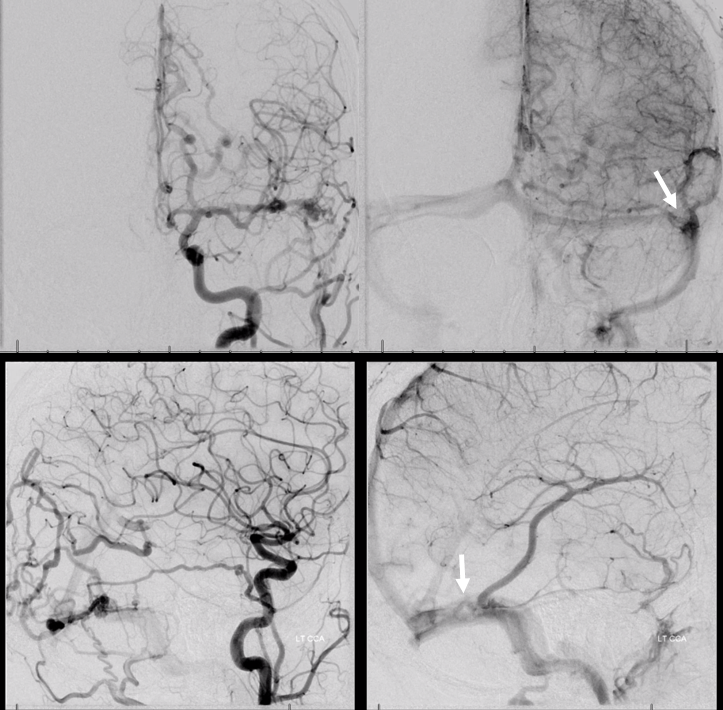 Frontal ECA injection.  Exclusive drainage into cortical vein finally decompressing into the SSS.   The left transverse/sigmoid sinus is not involved and is fully patent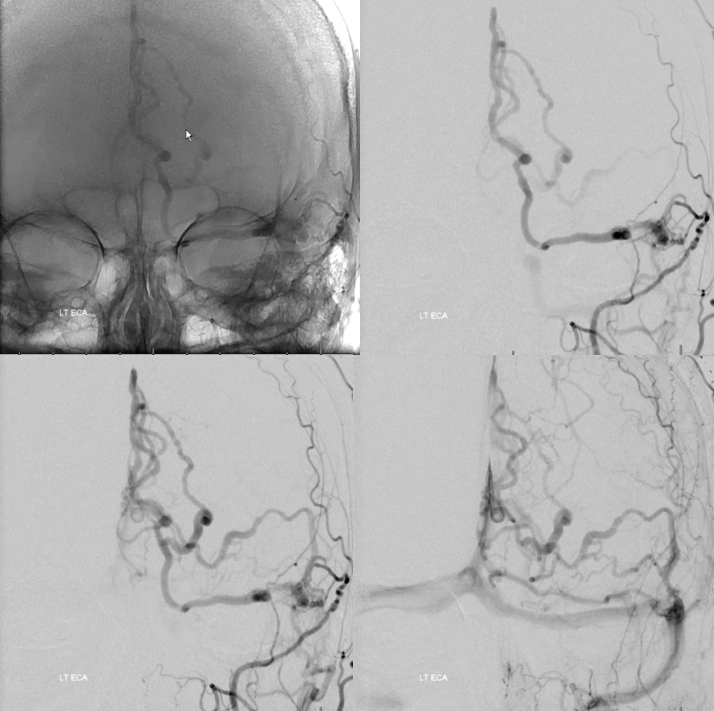 Lateral views
Occippital injection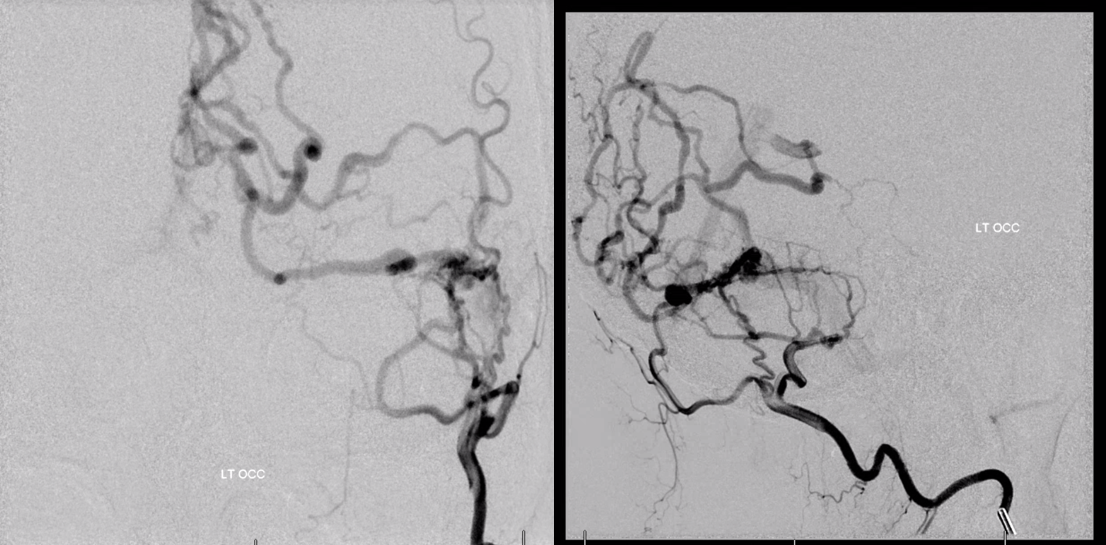 ICA injection — patent Labbe with antegrade sinus drainage. No problems here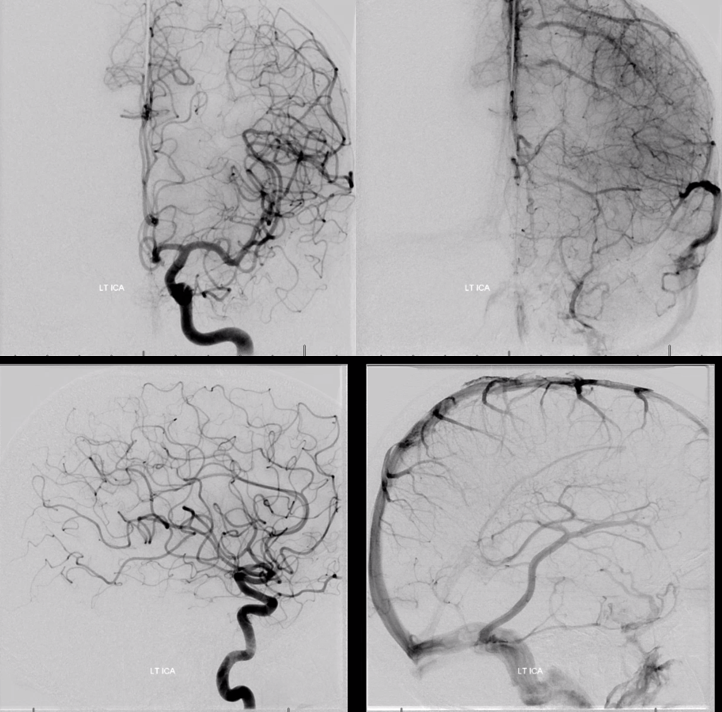 Top row — occipital micro-catheterization. Bottom row — excellent nBCA cast with plenty of venous glue.  In this case its not at all important to have a compact venous glue cast.  Occipital is not our first preference for dural fistula embo — but every artery has its day.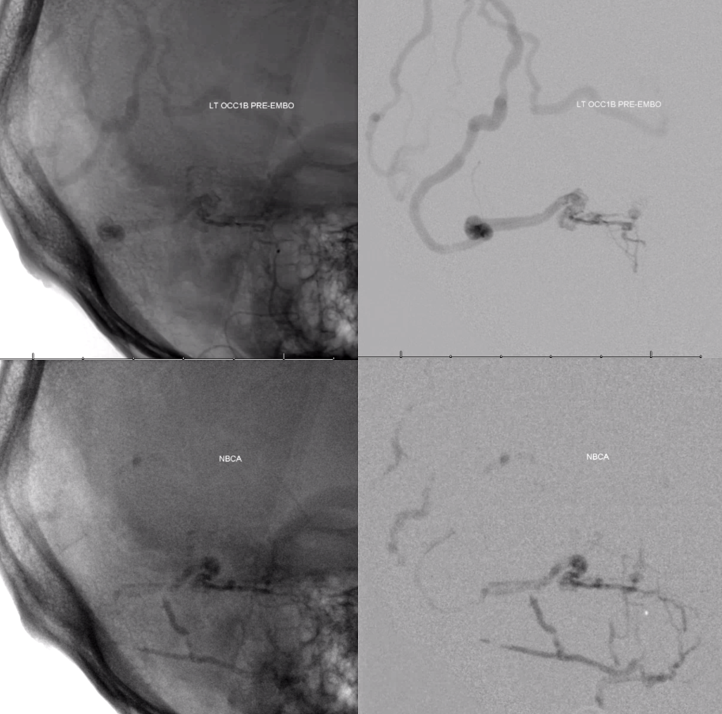 Post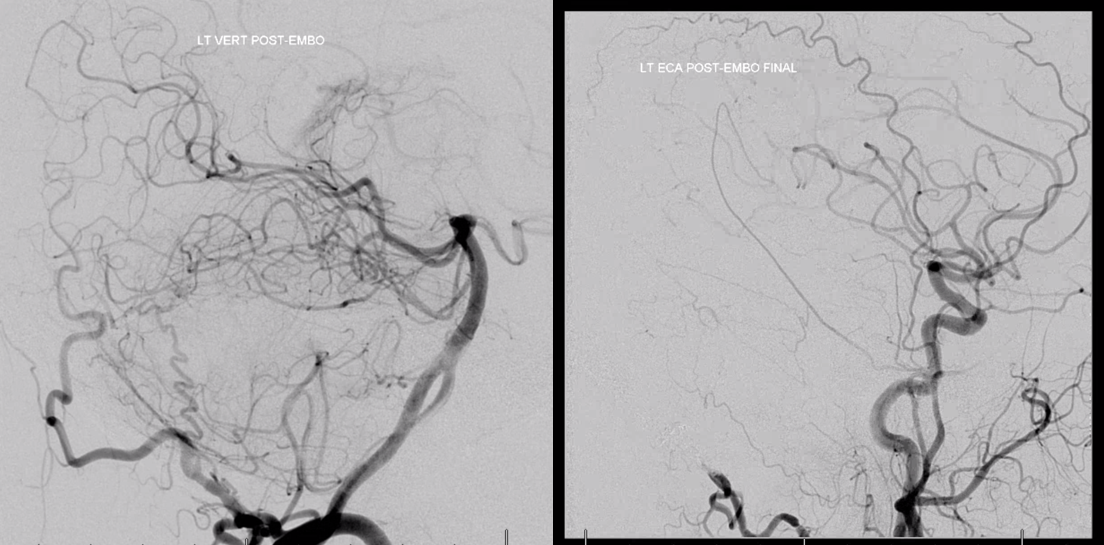 Post — patency of all important veins and sinuses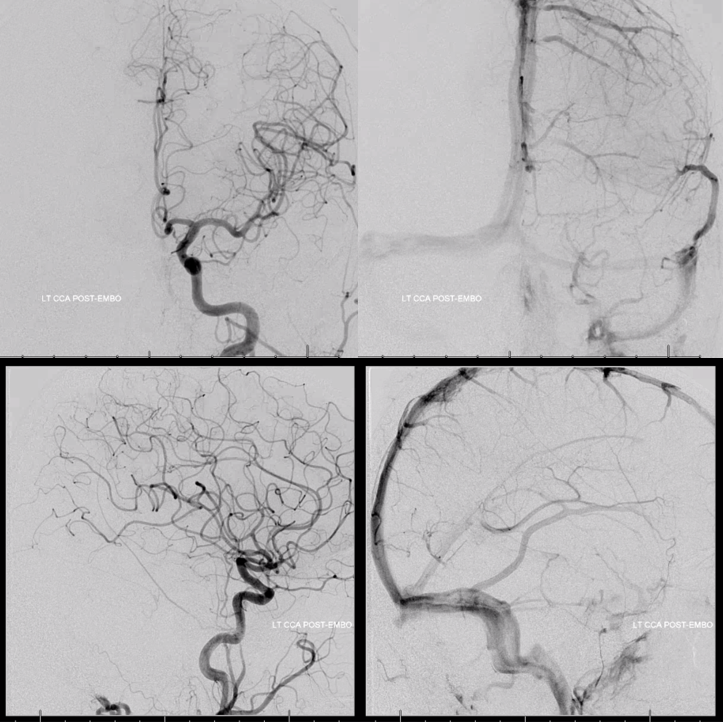 Post CT confirms location of fistula (white arrow) on tentorium cerebelli.  Glue in proximal cortical vein is dashed arrow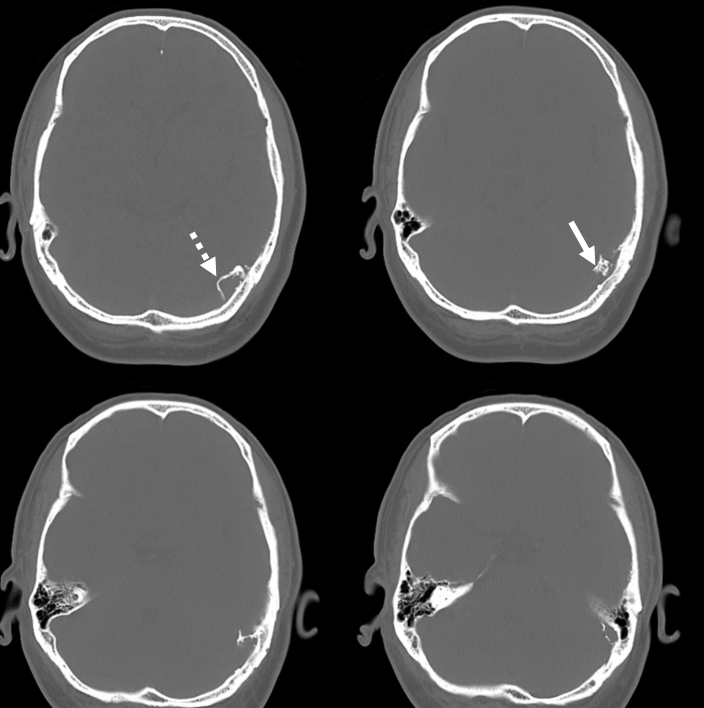 Coronals
More cases of Dural Venous Channel fistulas on Cases page