With Drs. Erez Nossek and Vera Sharashidze
Many teaching points of dissection appearance — imaging, during treatment, follow up
Starting with the fact that in pediatrics, embolic etiology is less common than in adults
And that presentation/workup are varied… first study is an MRI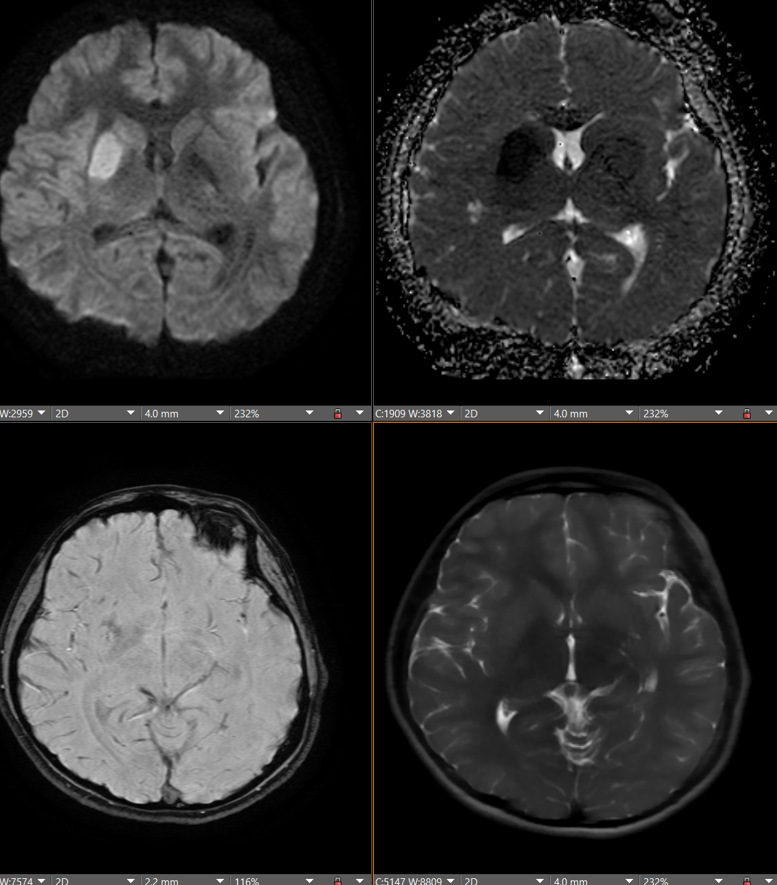 Looks at the narrowing of the proximal left A1 — thats typical
In your typical afib patient that would be an embolus. In the ICAD person, that would be ICAD. But there are more possibilities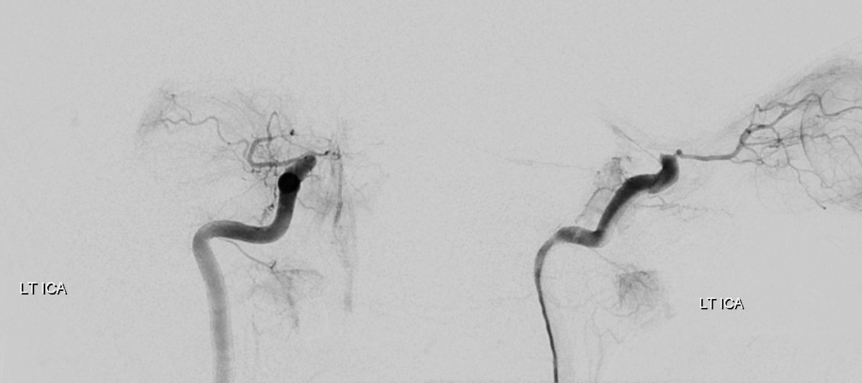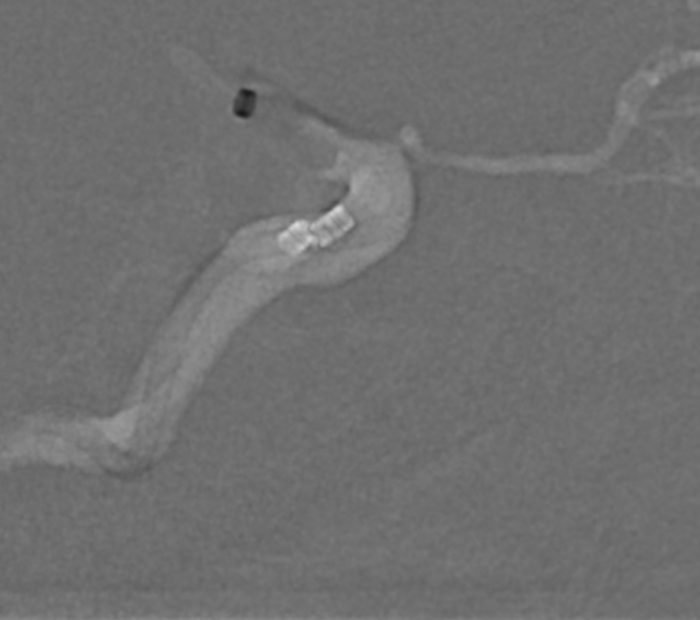 Post aspiration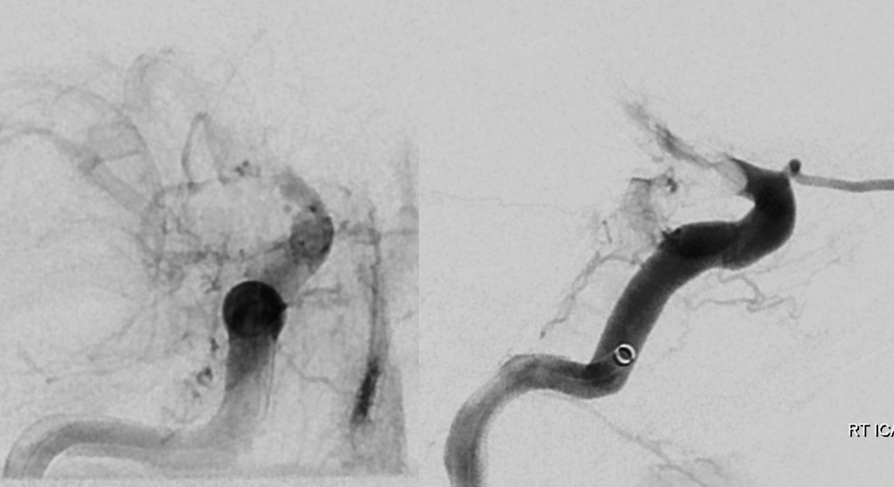 Post another aspiration. Multiple findings suggestive of dissection. — the flattened, serpentine appearance of the M1 is one — as if there is contrast in a corkscrew-like structure. The truncation of flow in the M2-3 segments is another. Likely has to do with limited inflow into true lumen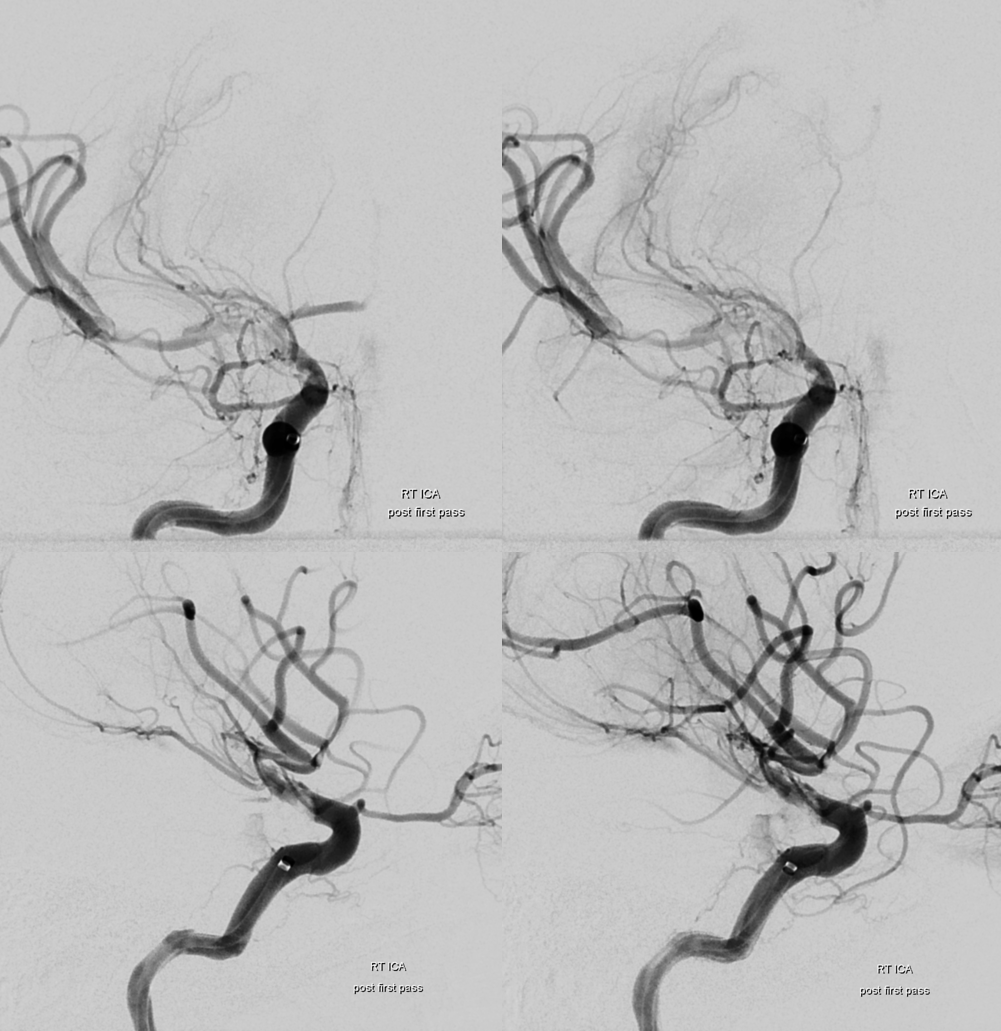 Another sure sign is big change over short period of time. See how the M2 M3s fill less. There is flattening of M1-M2 segments depending on imaging angle. The dissection probably extends further up and there is flow in different lumens.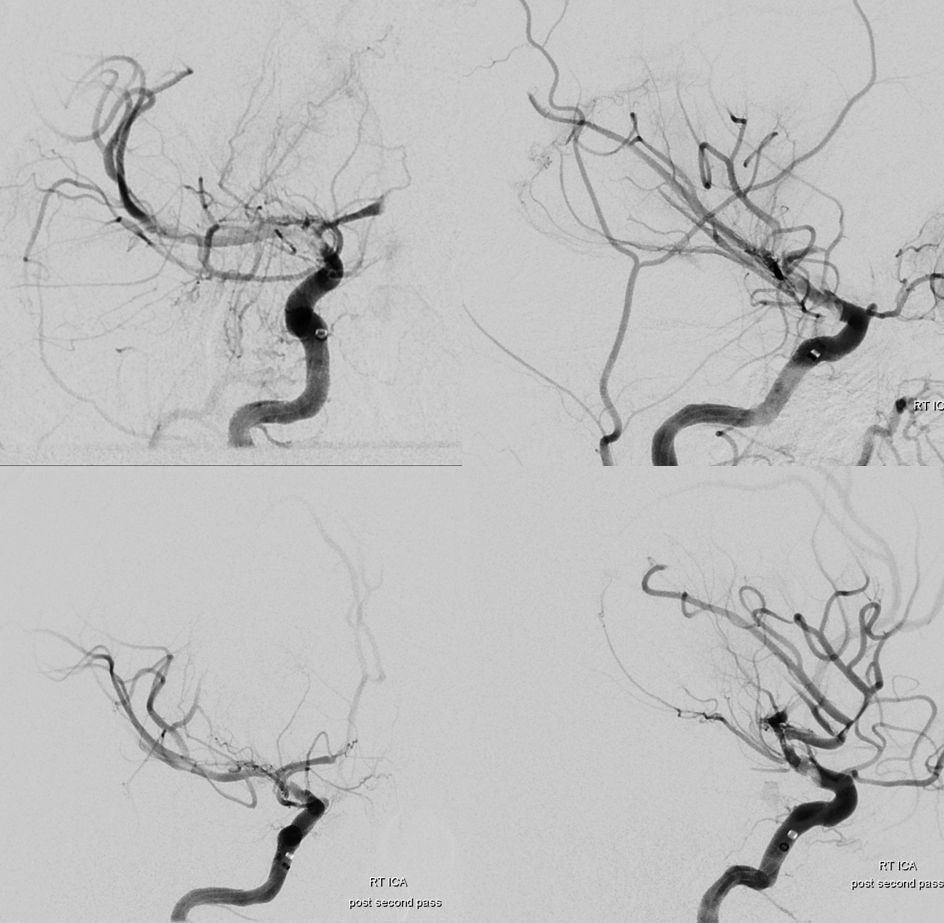 Anytime you touch a dissection it can be made better or worse depending on factors we have little control about — which lumen u in for example? there is no way to tell… if you think you can tell you have not done enough of these… The more experience one has, the more one knows that its very hard
This is the Tiger Triever device. Used as a stent basically.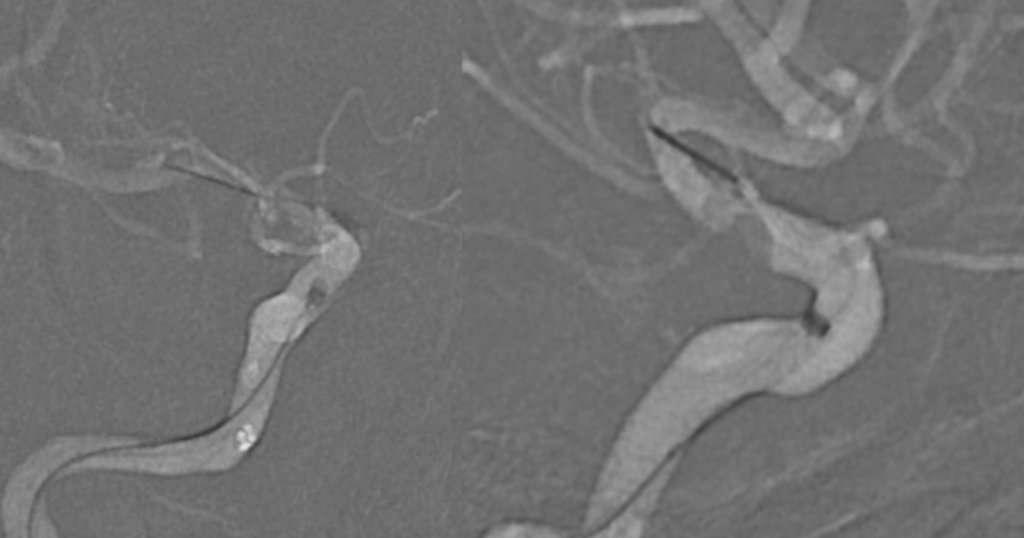 This is as good as its going to get — and very nice for a dissection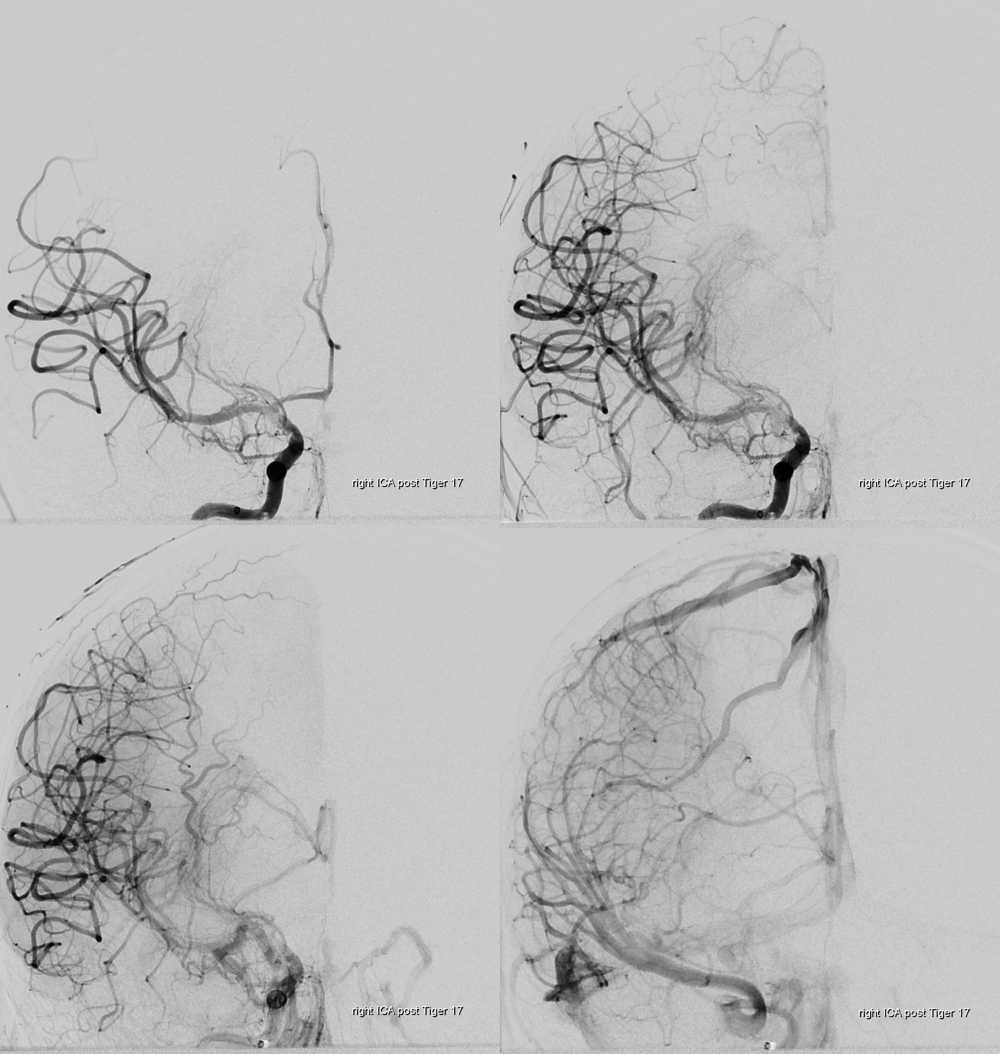 Follow up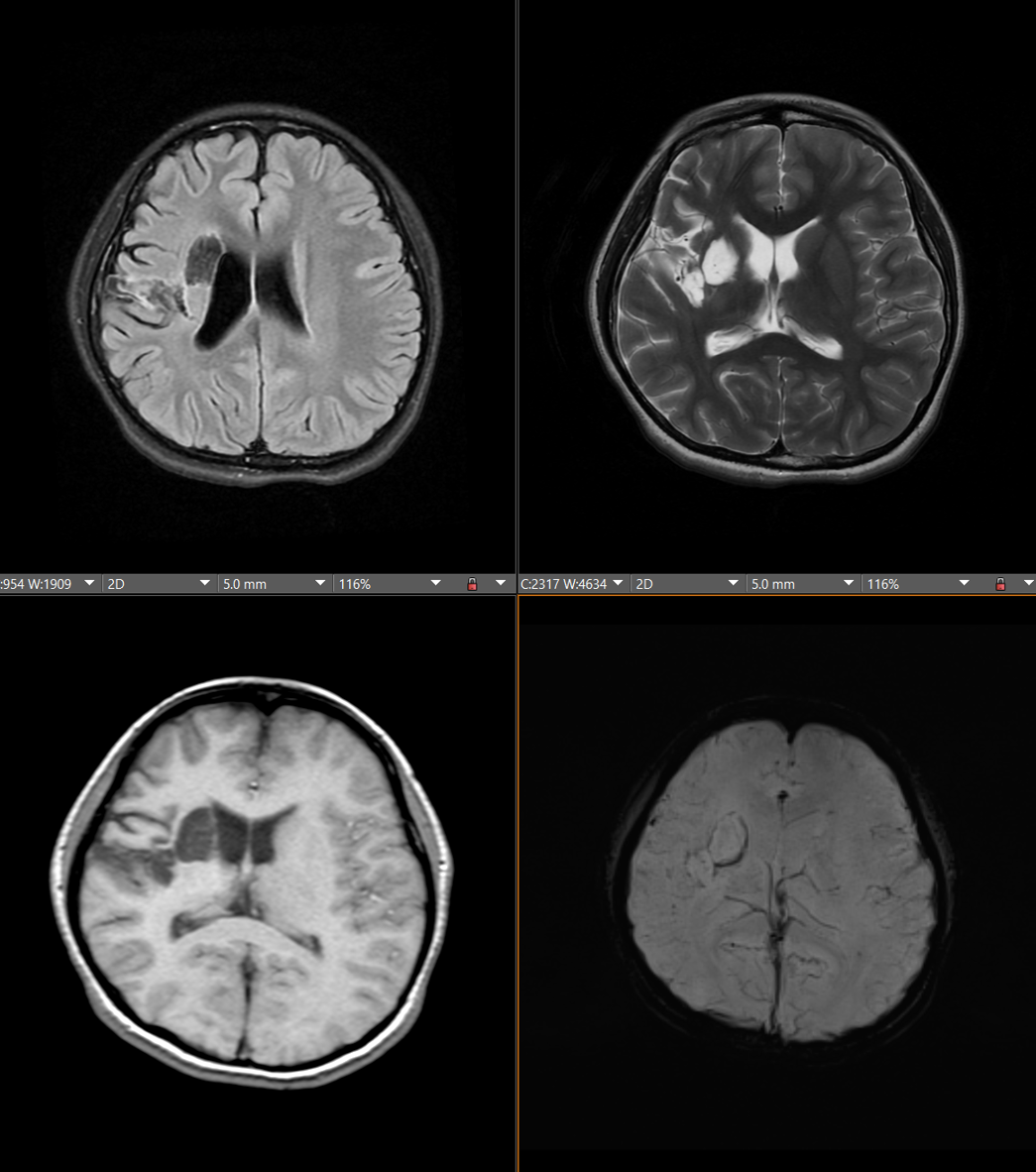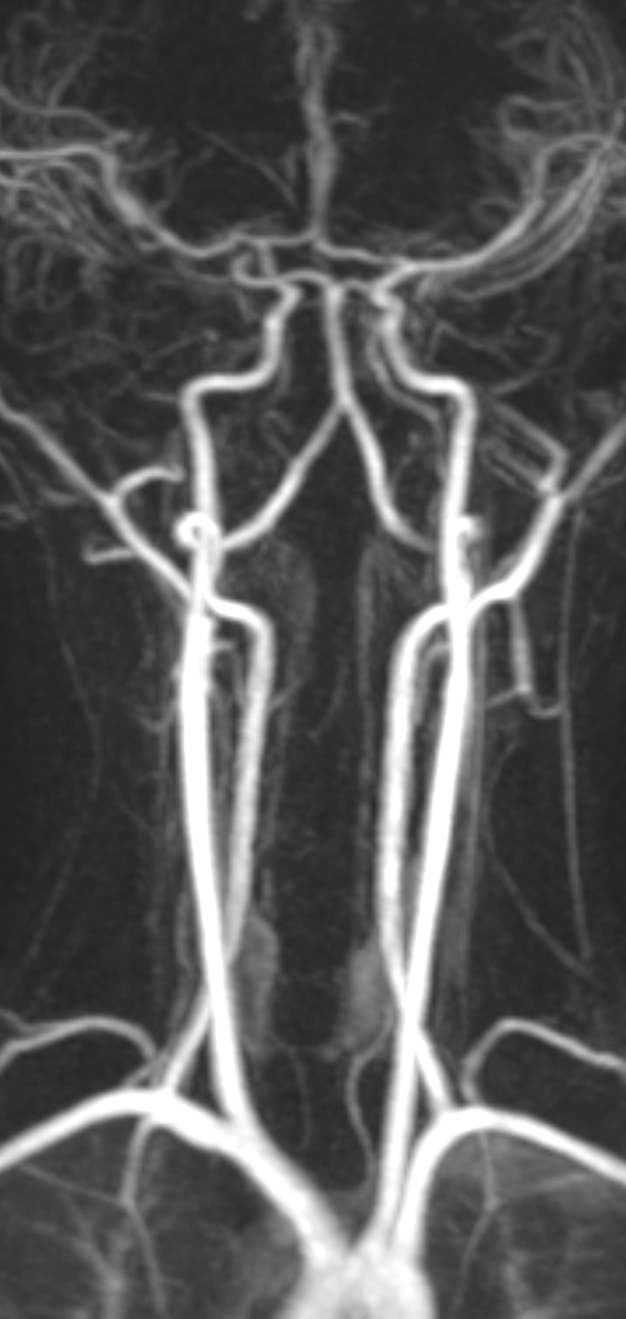 Note subtle narrowing and increased tortuosity of the M1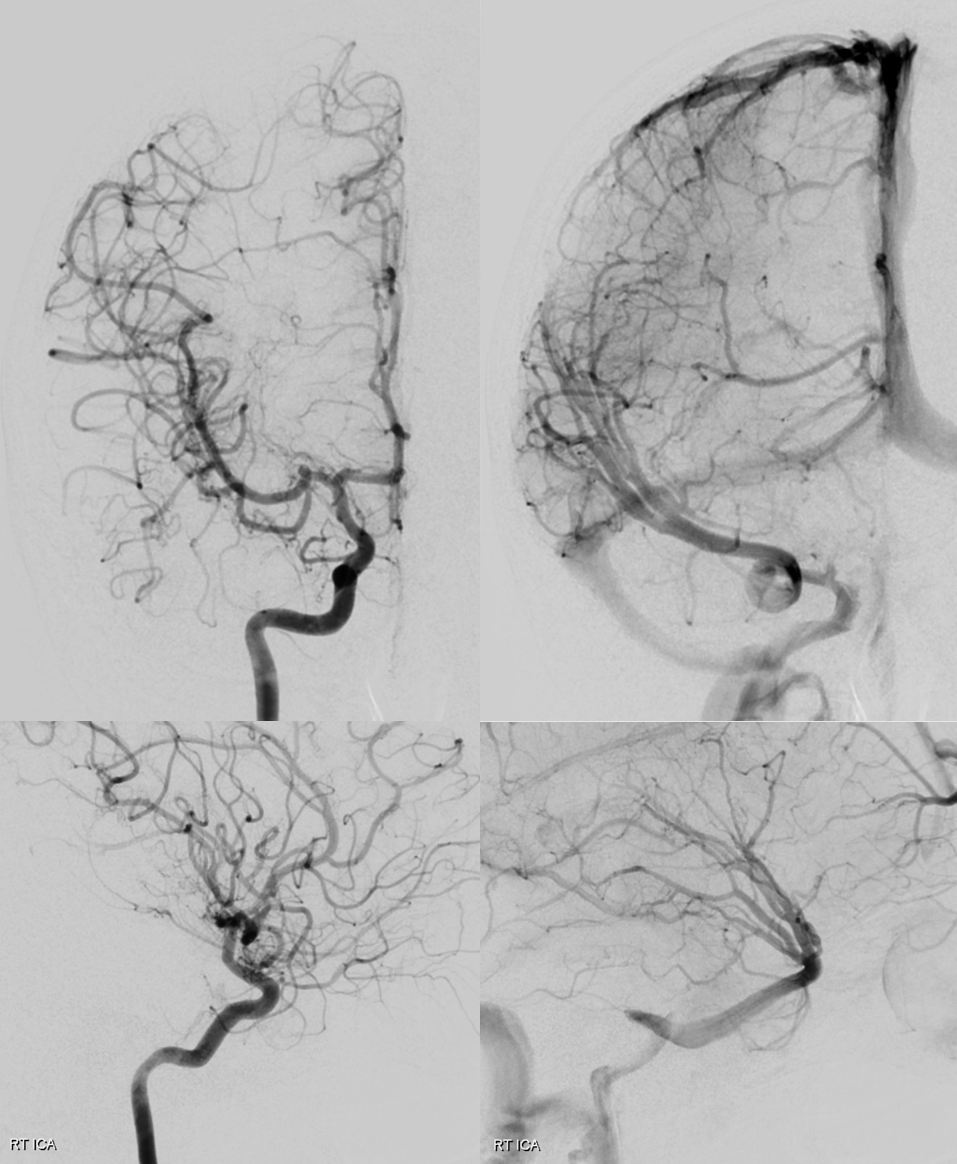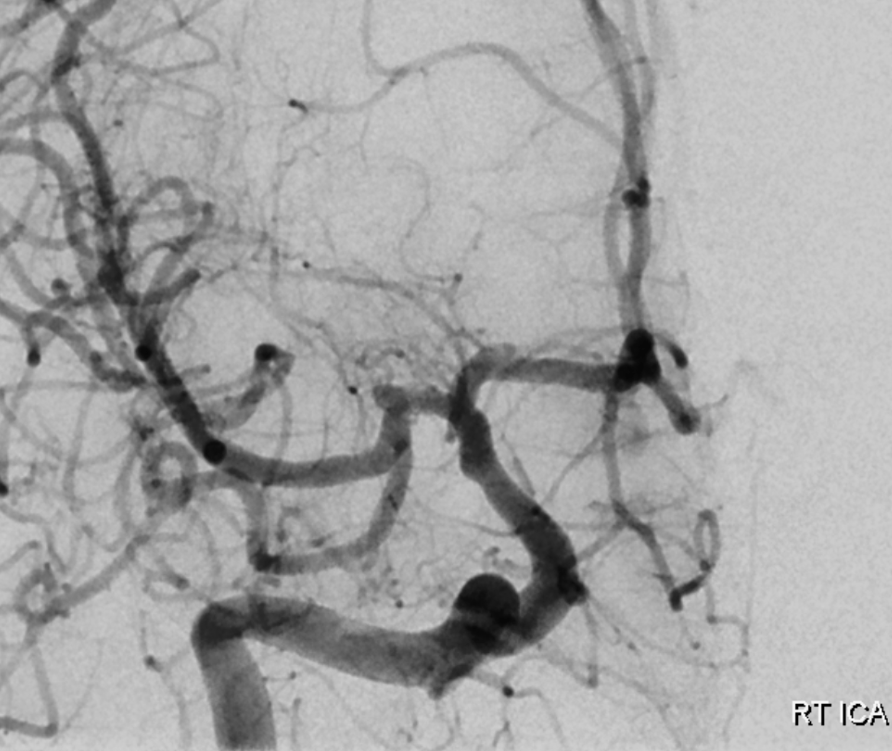 DYNA CT (Cone Beam CT) is extremely useful here. Note corkscrew appearance of the healed second lumen (arrows) in the A1-A2 segments — spiraling around A1-A2, and ending in the frontopolar branch. The Recurrent artery of Heubner and the frontopolar branch (dashed arrows) are supplied by the smaller corkscrew lumen.
Even better seen on MIP images where thin lines of endothelium separate the lumens — M1 and A1 areas. The dissection starts at the terminus — above the Choroidal.