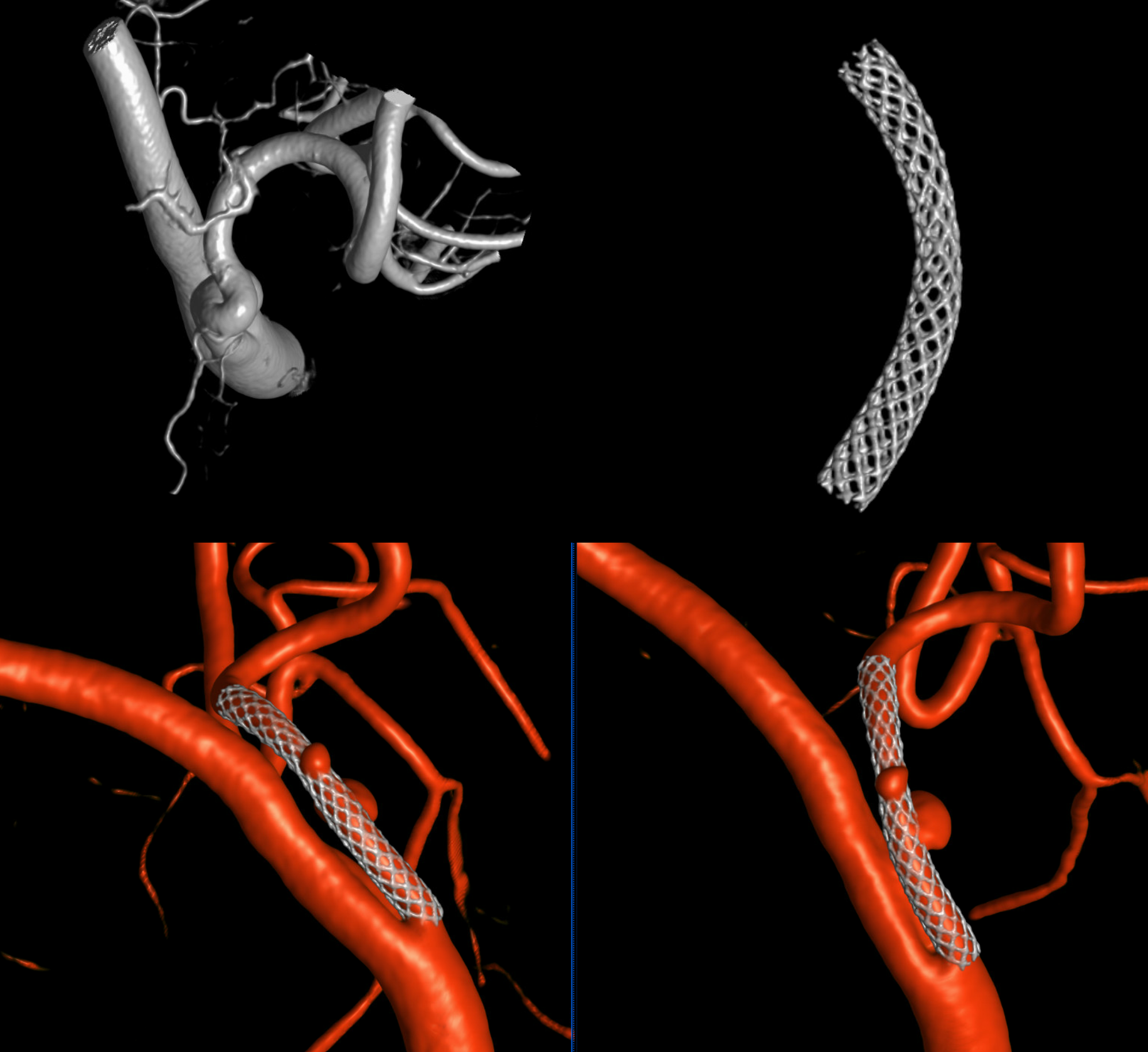 Another excellent combination of anatomy and technique. History is PICA aneurysm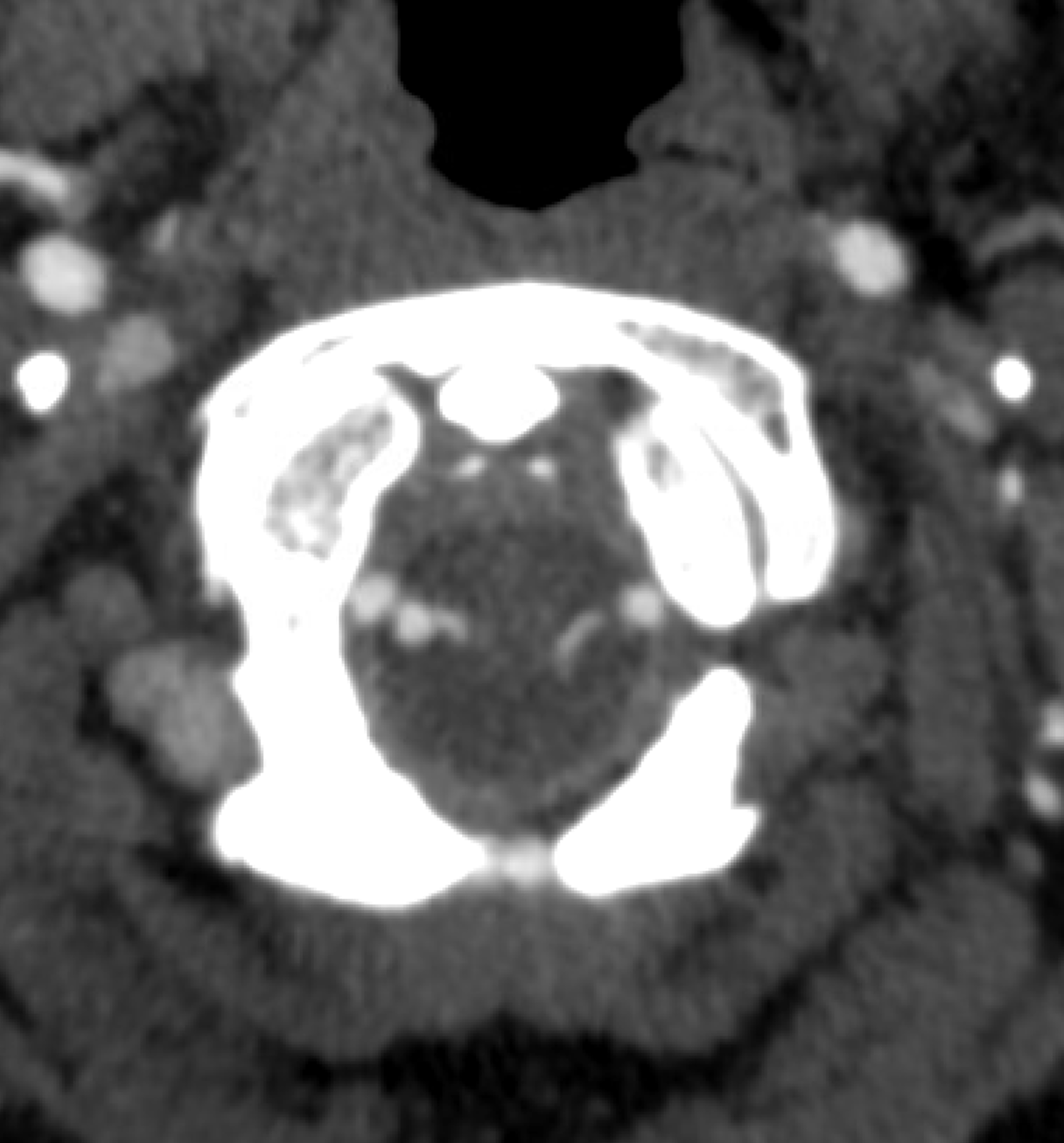 Radial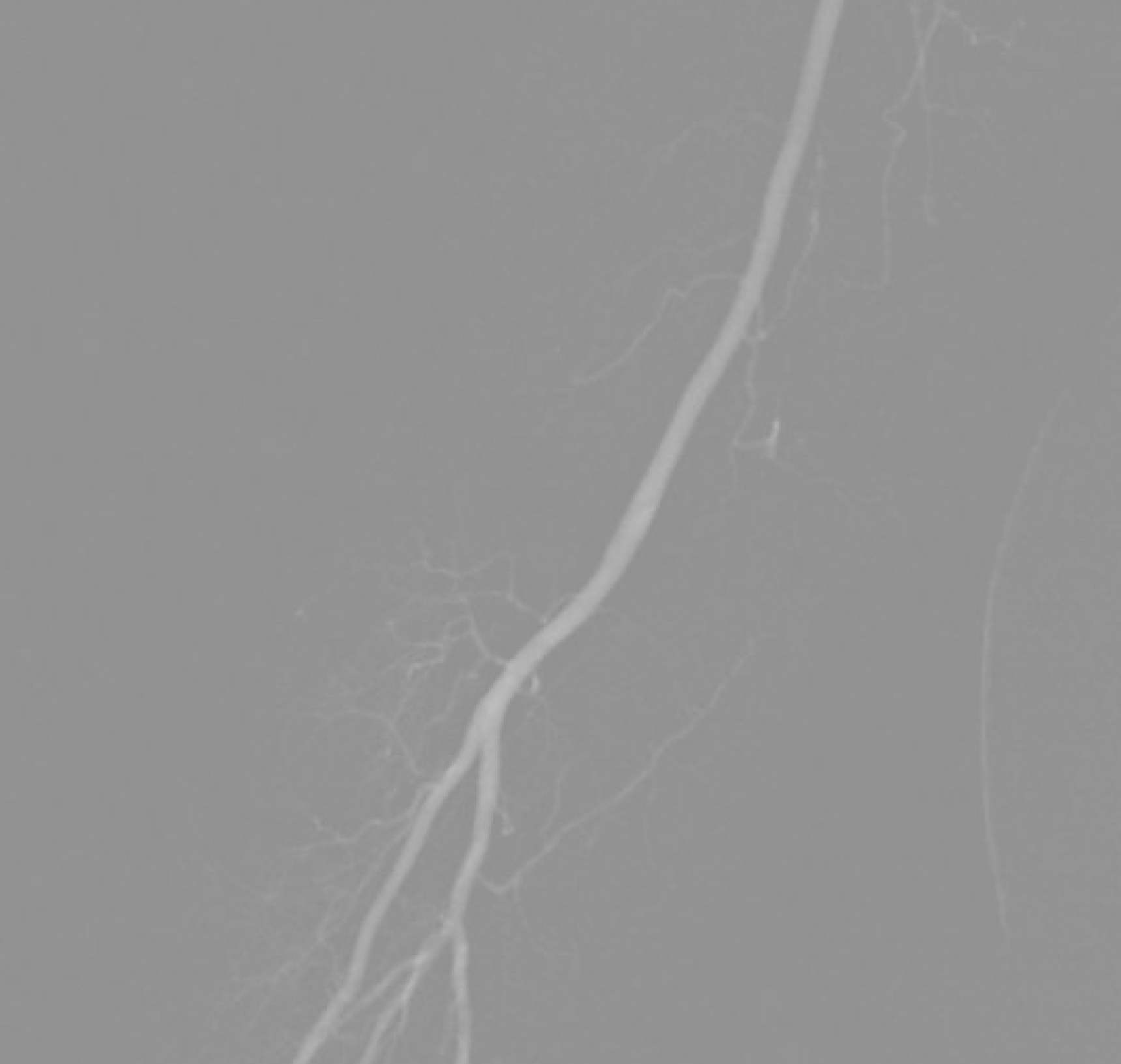 Top set of images are automated DYNA CT reconstructions — already higher resolution than typical 3D-DSA.  Bottom set are targeted reconstructions with substantially higher resolution. See the difference? What is important here?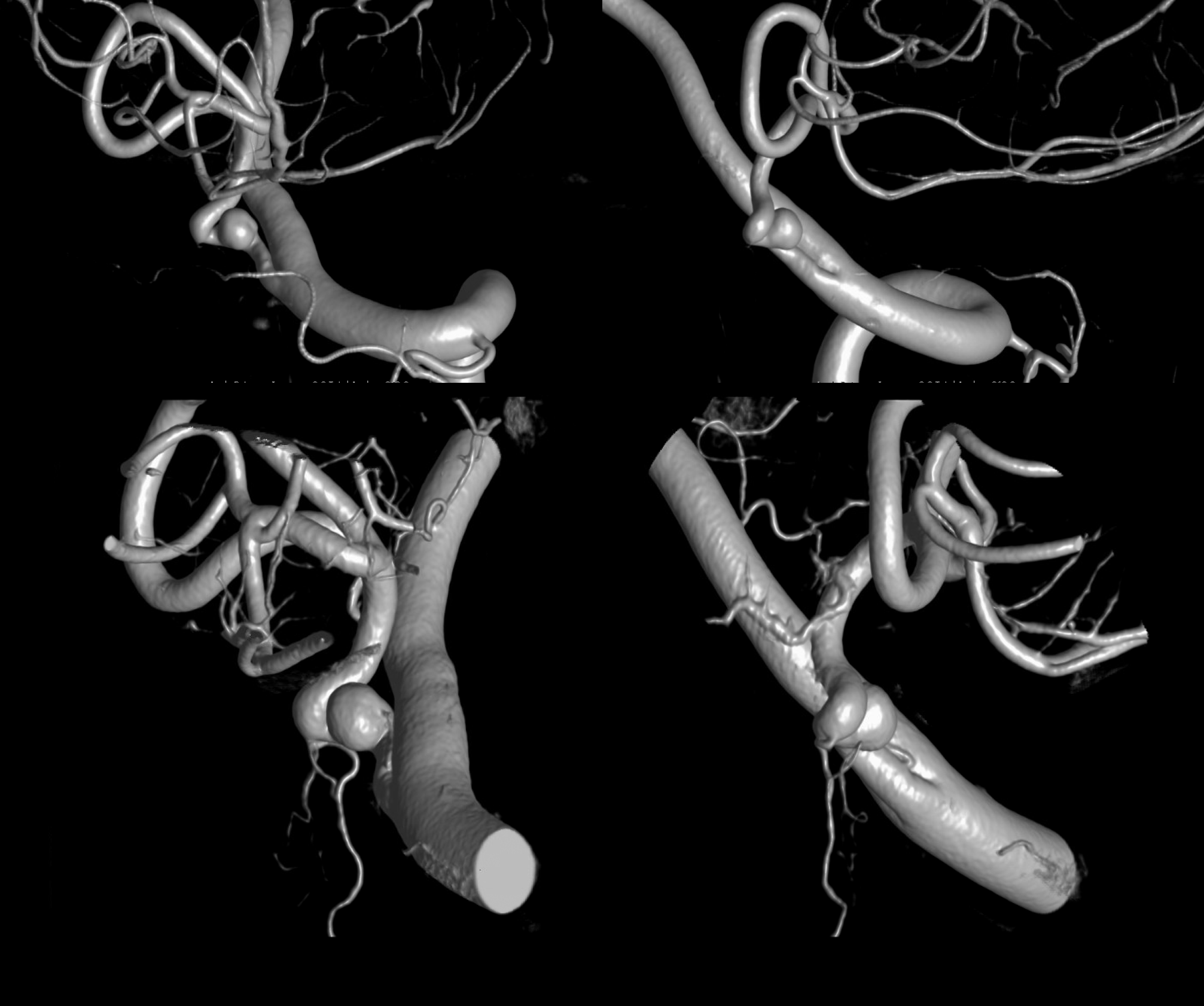 Stereo pairs — cross eye on top, anaglyph on bottom.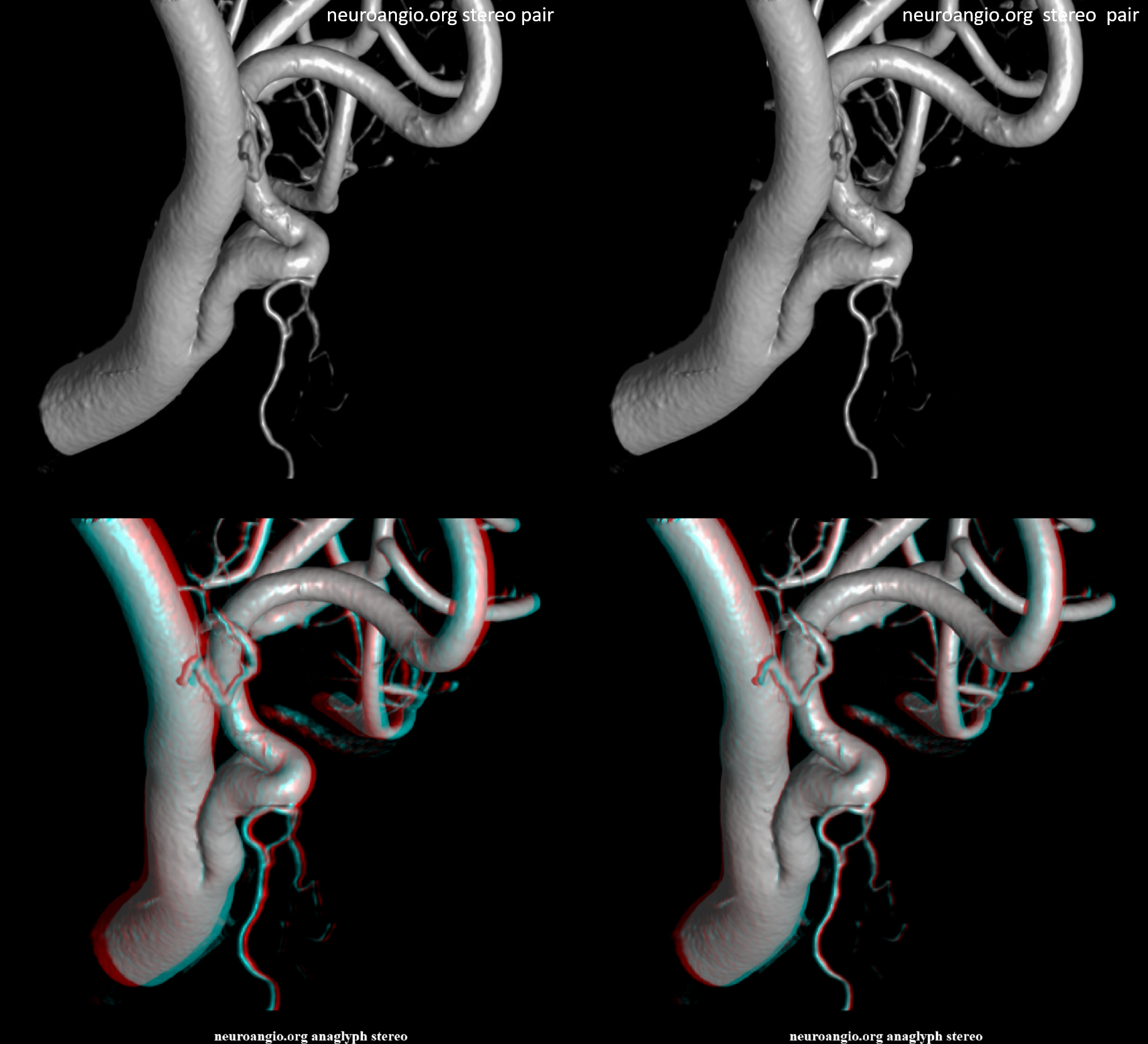 The Lateral Spinal Artery is solid arrow, posterior spinal is dashed arrows.  Kool, huh…
Sack the PICA and u get'em both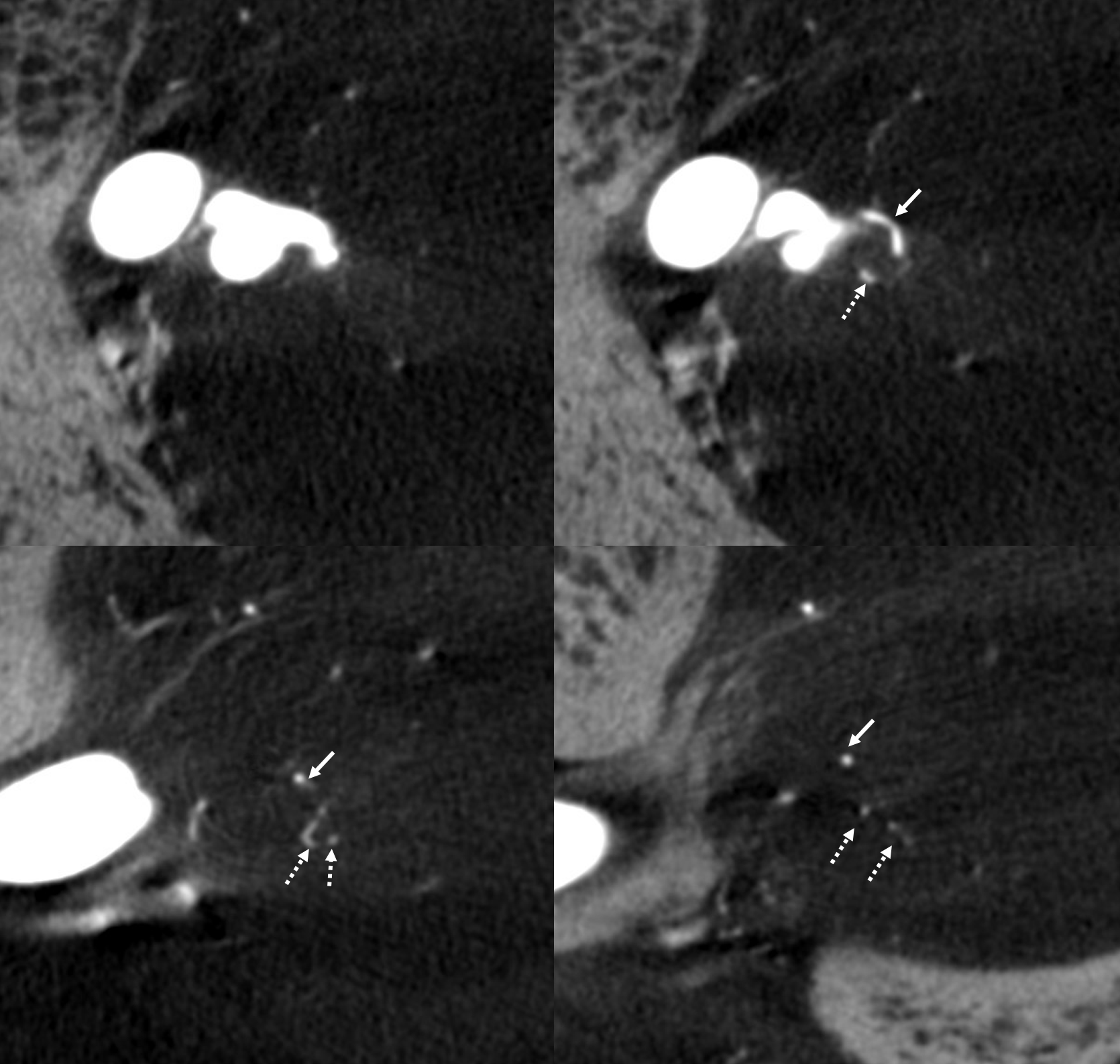 Catheterization
Pipeline Shield 2.5×10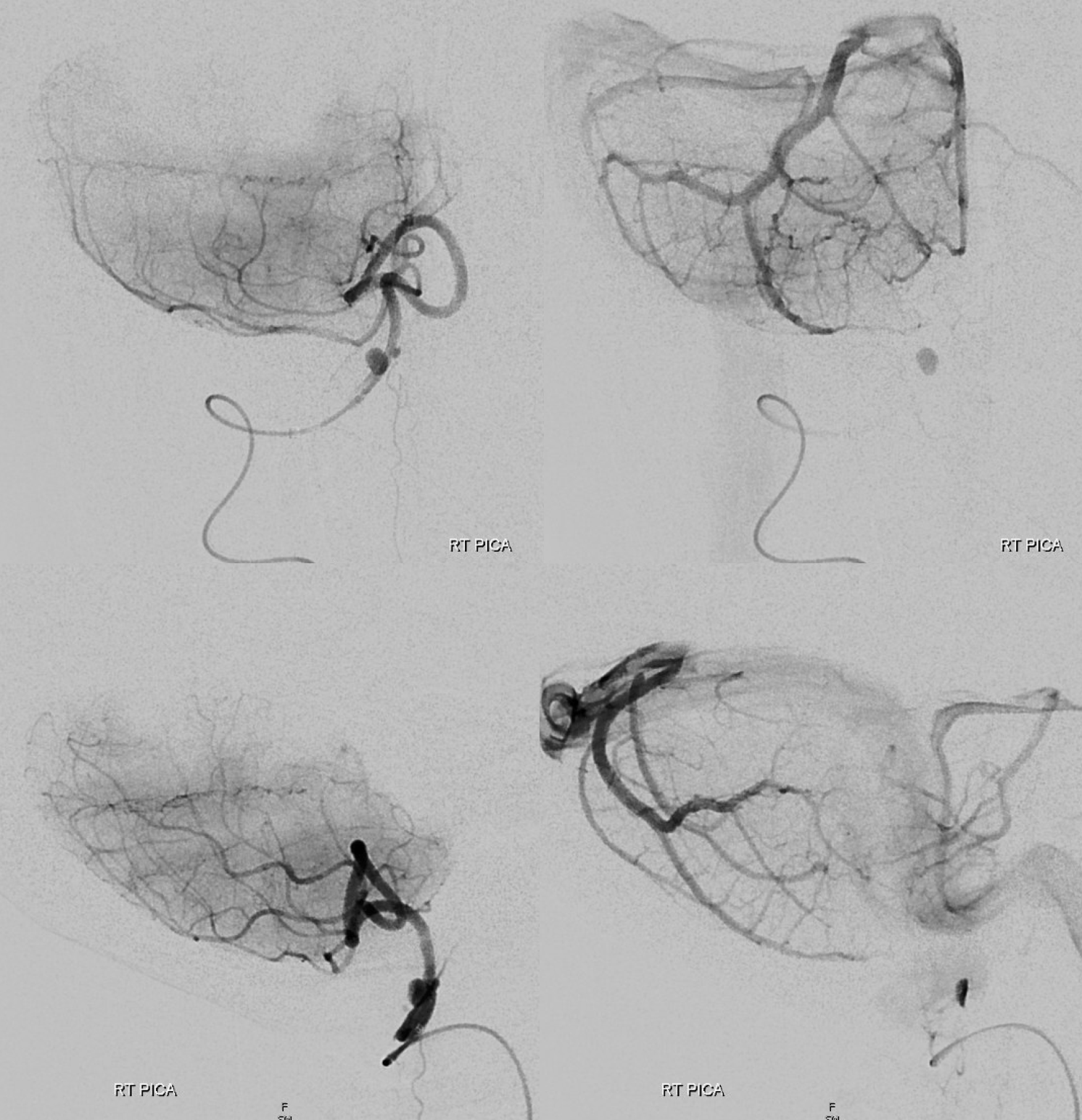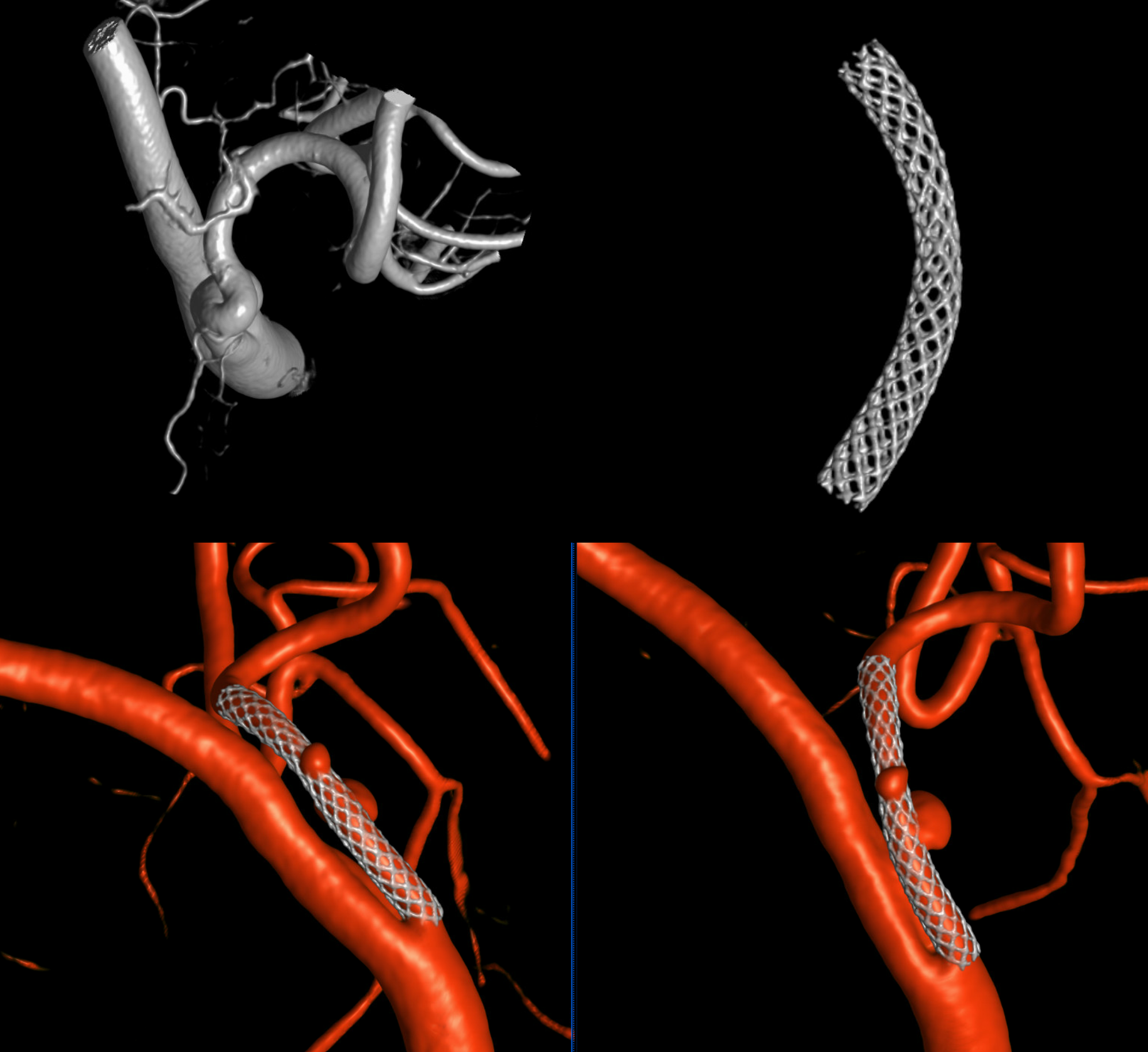 Stuck the landing, right!
See Spinal Arterial Anatomy, PICA, and Lateral Spinal Artery pages for more info