Just an on-label Pipe Shield case of a superior hypophyseal segment aneurysm by Eytan Raz, with a few points.
Movie — MP4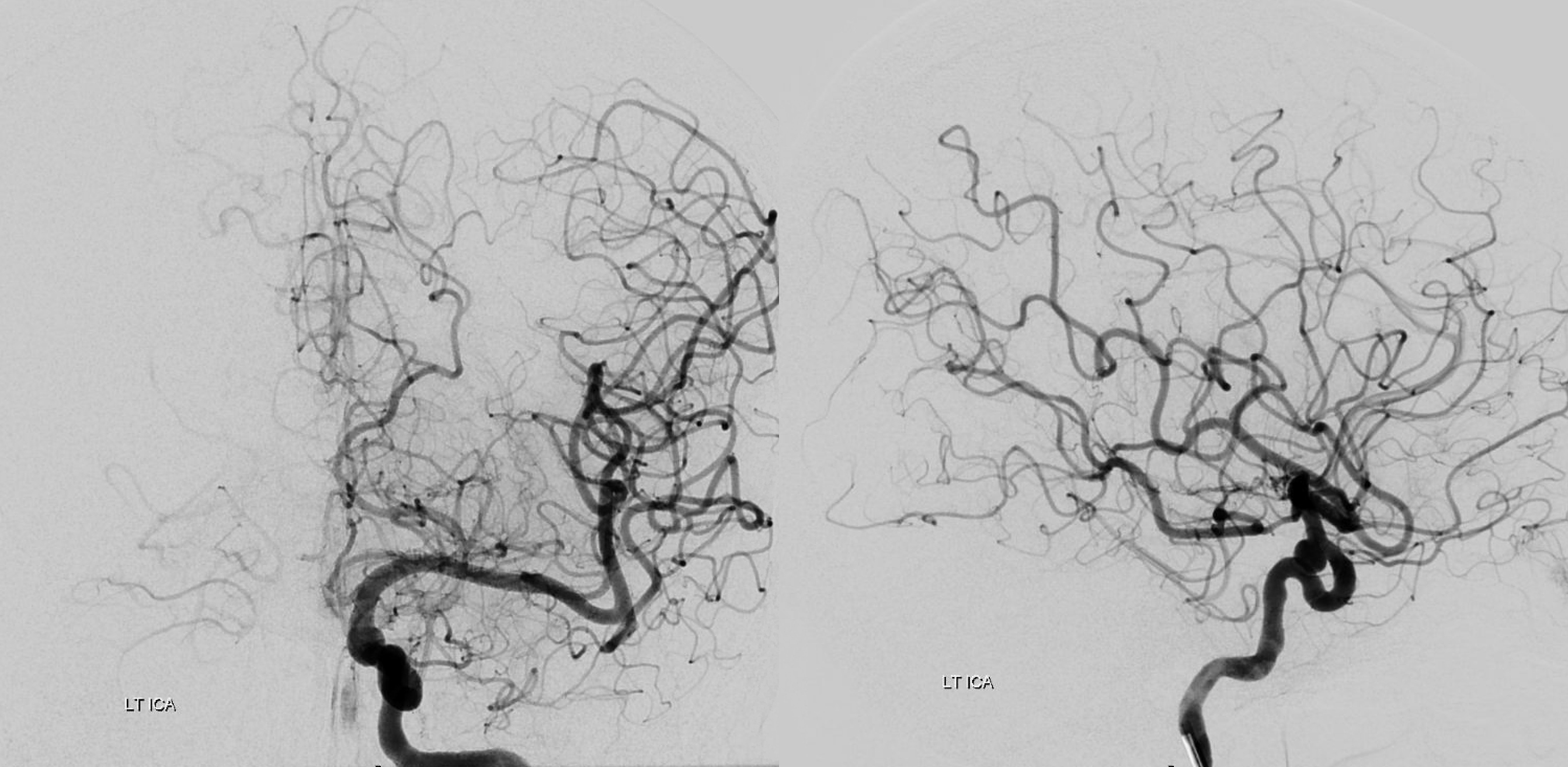 Measure, measure, measure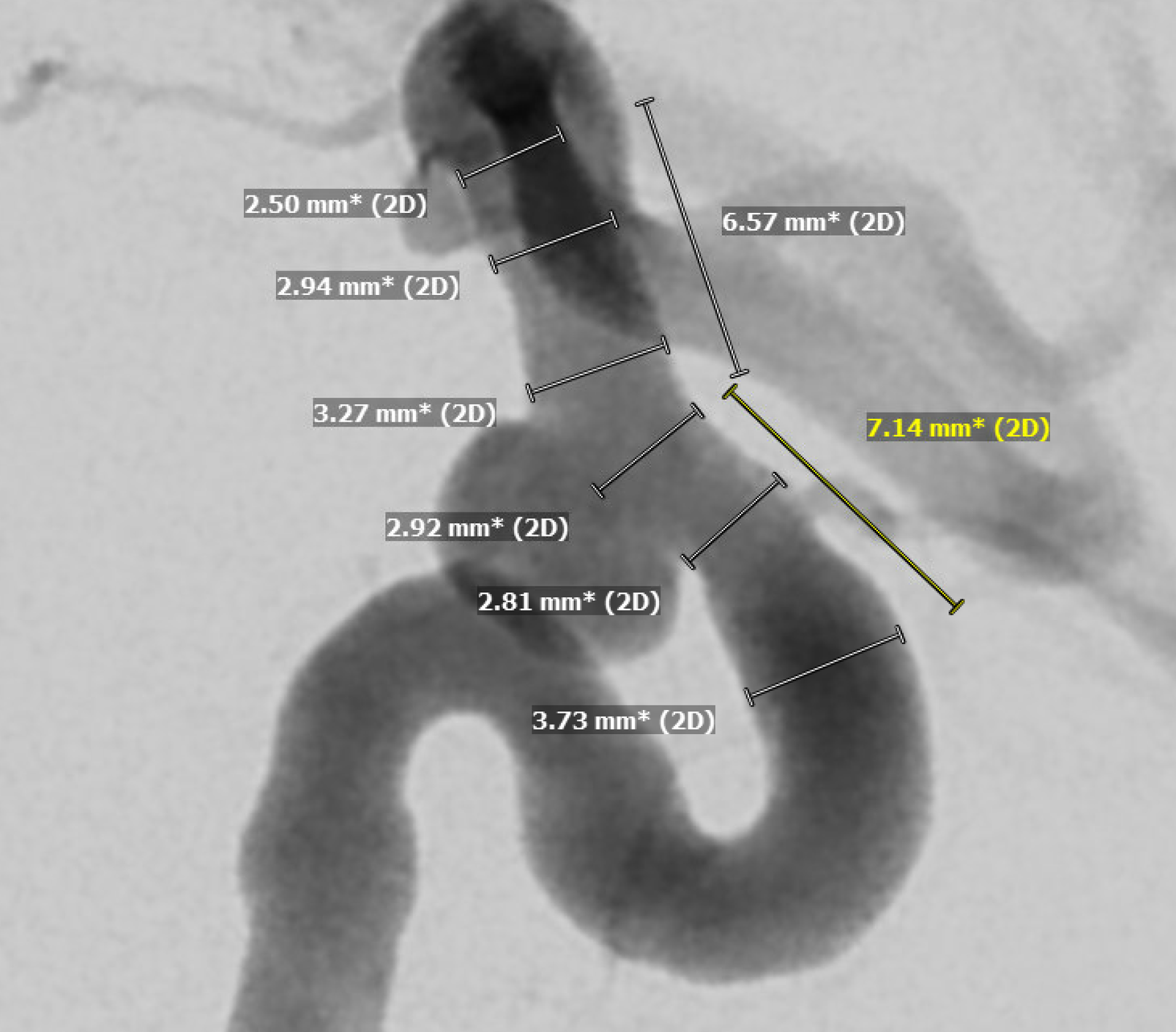 Use both views whenever possible — this frontal LAO helps with distal placement to avoid the PCOM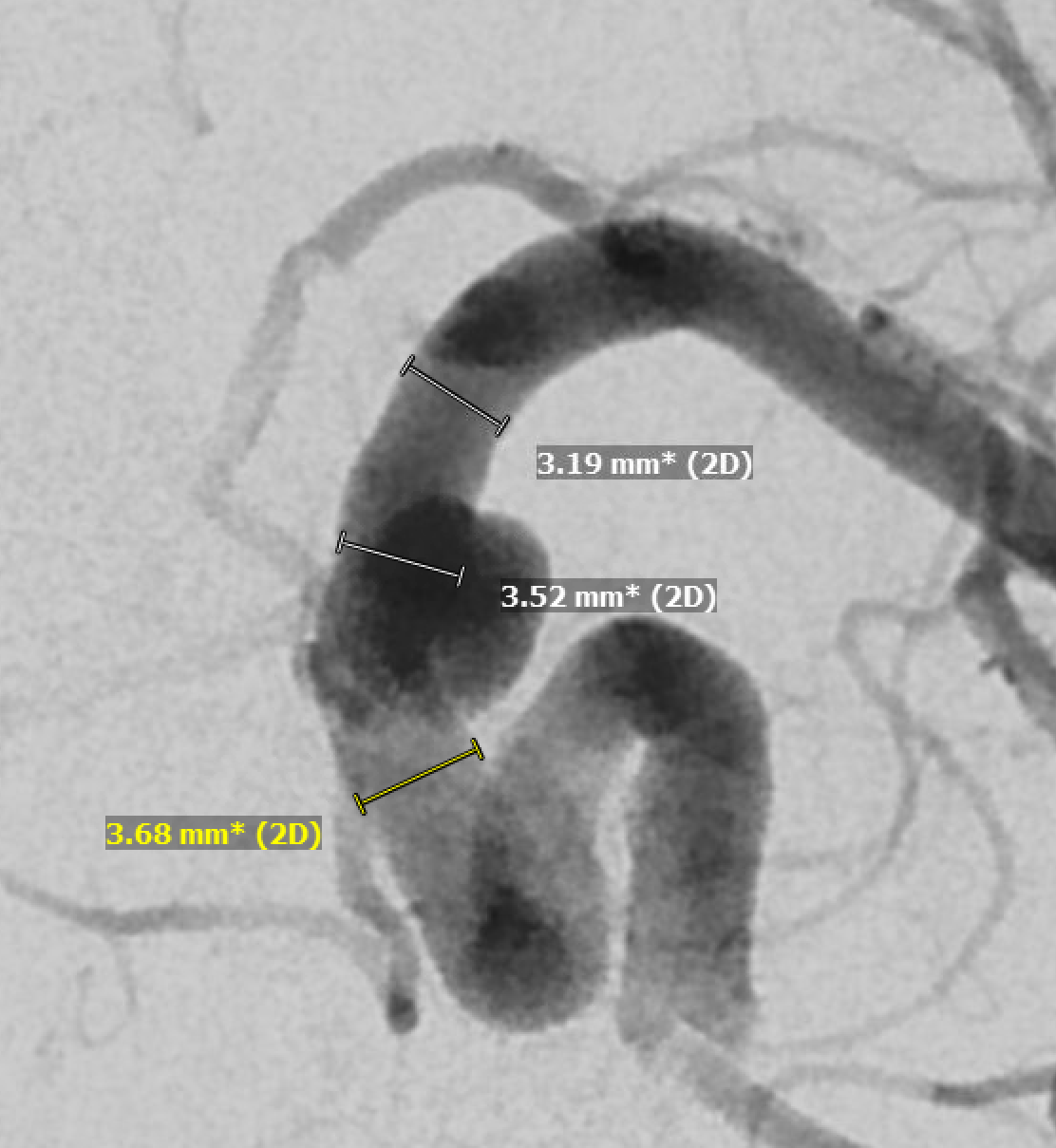 Drop and drag is not the right way to go if you want precise distal placement. Put the proximal PED a bit distal to the intended landing spot and open it there. The larger the diameter of the device, the more it will tend to foreshorten. See Pipeline Page for more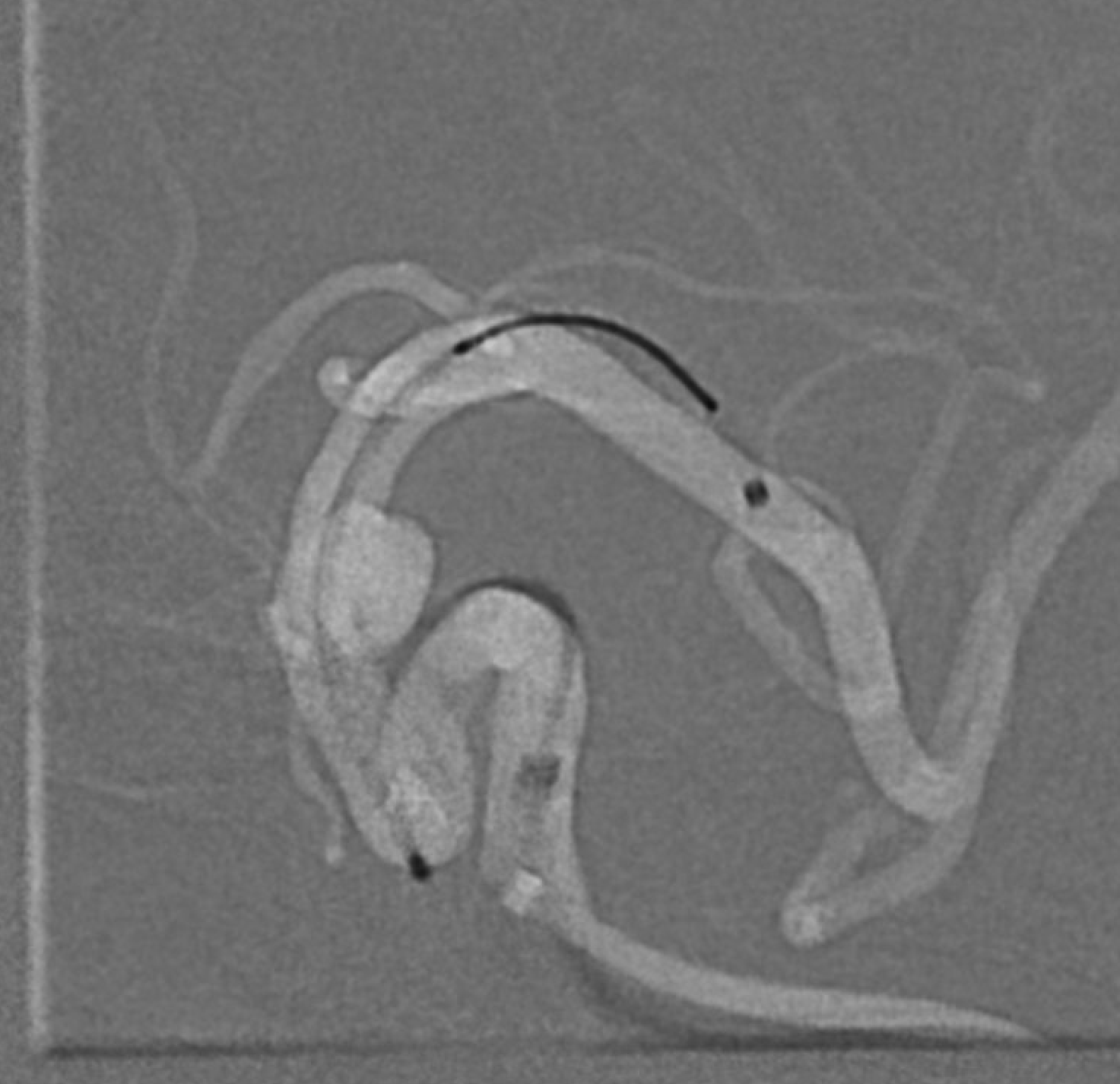 Vessels move relative to roadmap. Especially in younger people
Post — no one and done dogma at our shop. How many coils does an aneurysm need? As many as required. Same deal. Shorter Pipes means more control, better behavior, less unnecessary coverage. Appropriate forward load and post-processing ensure that the devices are opened well at the aneurysm neck — see how its a bit wider there? Means more metal coverage.
Global post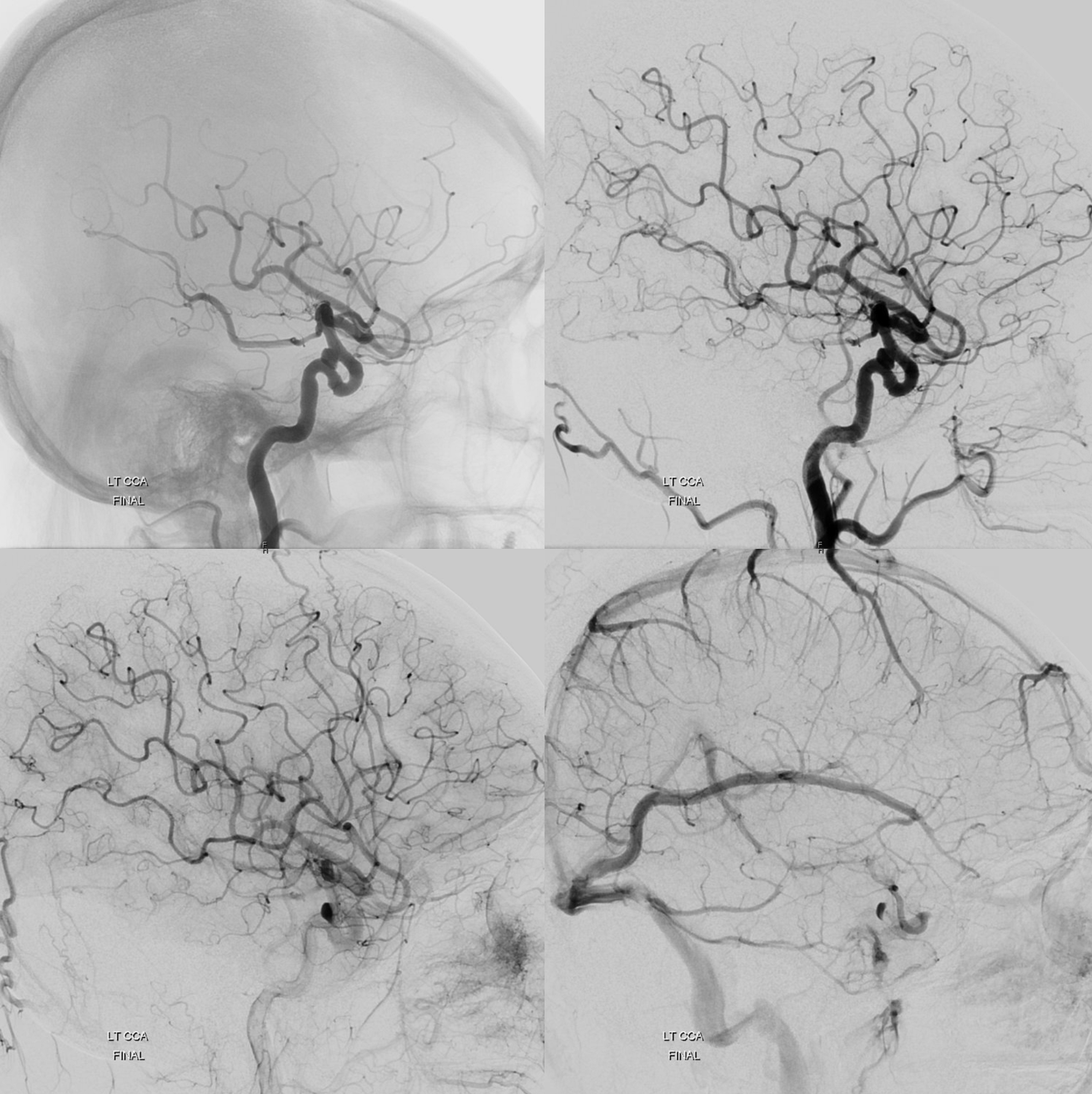 DYNA/3D flat panel imaging is excellent for assessment of construct position. And beautiful. These are cross-eye stereos
Note strategic double-coverage of the neck by the two Shields. The pitch of the braid tells you where the device is oversized (more square-like interstices) vs. rhomboid ones where the devices are open close to their nominal size. See
for more. Very nice…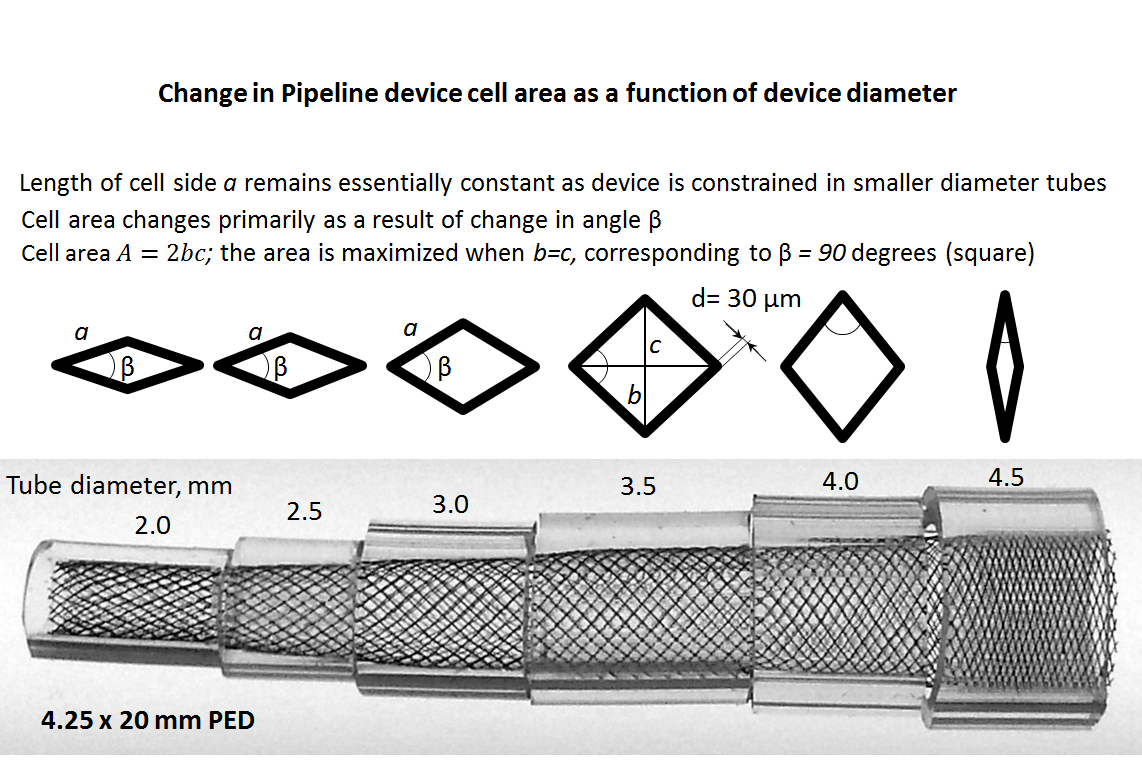 A GIF to all
Movie — MP4