So, another case of Middle Meningeal Artery fistula after trauma.  This time with an epidural hematoma.
Case complements of Dr. Keith DeSousa
Post-trauma CT — left middle temporal fossa fracture next to temporal pole
Noncontrast head CT.  Epidural hematoma adjacent to fracture.  This location is typically considered "venous"
Left external injection, demonstrating fistula between left Middle Meningeal Artery and Middle Meningeal Veins.
The location of the epidural is near the site of fistula.  While temporal pole is regarded as a "venous" epidural hematoma,  the presence of fistula argues for a more complicated pathology, with arterialized pressures in the fractured veins likely playing a role in hematoma size.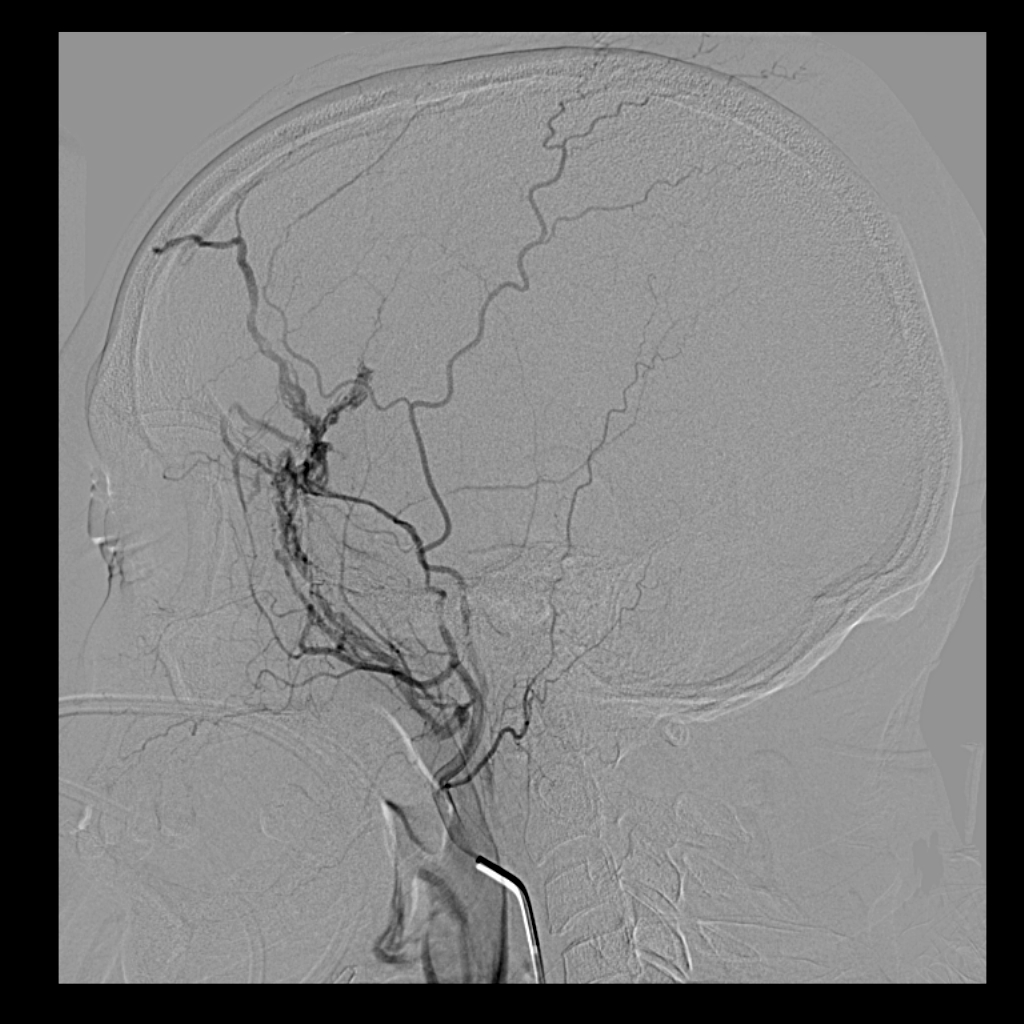 Frontal view helps localize site of injury
Late venous phase. Notice connection of the middle meningeal venous system to the superior sagittal sinus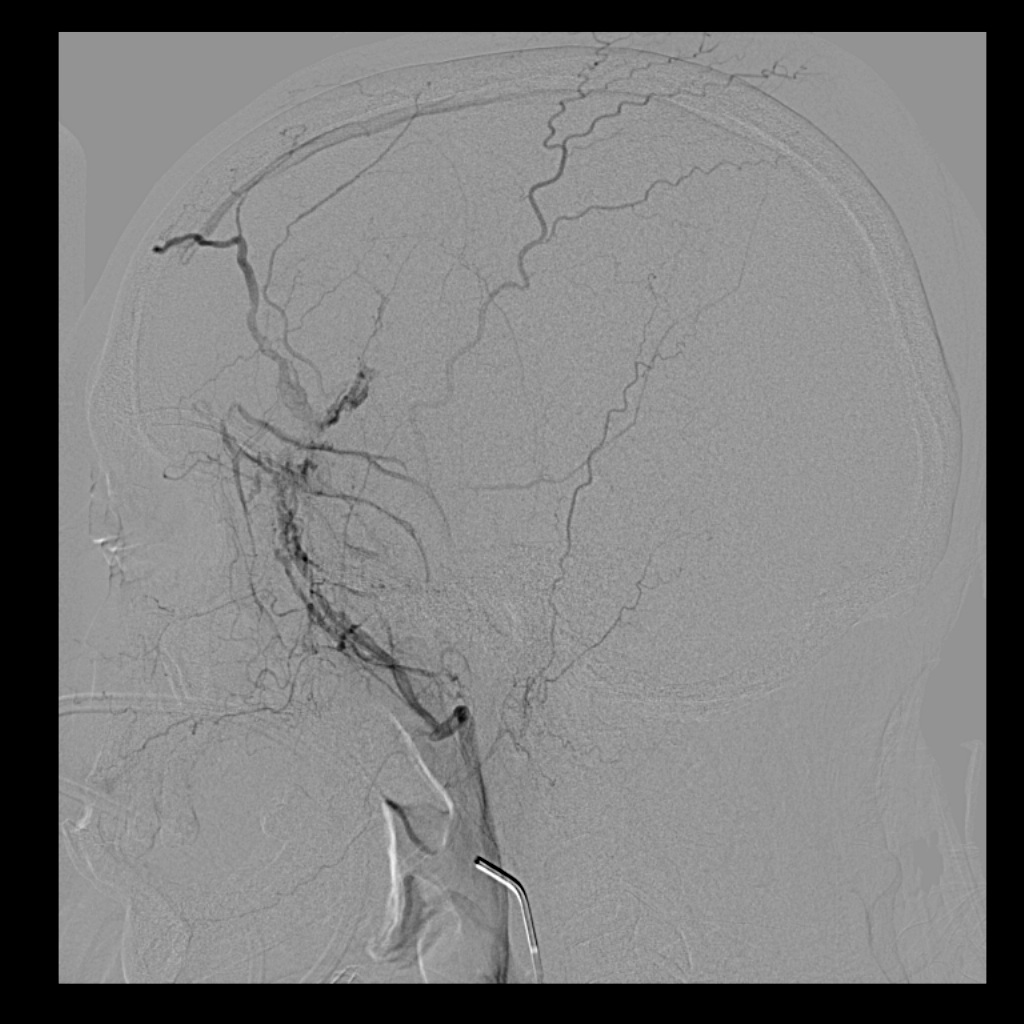 Although not standard of care, epidural hematomas can be treated by middle meningeal artery embolization, which typically arrests growth of the epidural hematoma.  The main treatment is of course surgery or observation for small ones or those in favorable locations, such as this case.  Usually the temporal pole epidurals are watched because they are felt to be "venous".  Probably most of these have an MMA to MMV component.
See other cases of traumatic MMA fistula in the Instructive Cases section under "Trauma"
Other references:
https://www.jstage.jst.go.jp/article/jnet/10/3/10_cr.2016-0055/_article
https://www.ncbi.nlm.nih.gov/pubmed/19099377