Another case of important angiographic problem solving
Man found down, with way too much alcohol in the system.  CT scan reveals left occipital base fracture (white arrow), with adjacent parenchymal hematoma (black) and all kinds of other hemorrhages (purple arrows).  It is not altogether clear whether the associated subarachnoid, subdural, and intraventricular blood is related to this fracture or other foci of trauma. The parenchymal hematoma certainly is.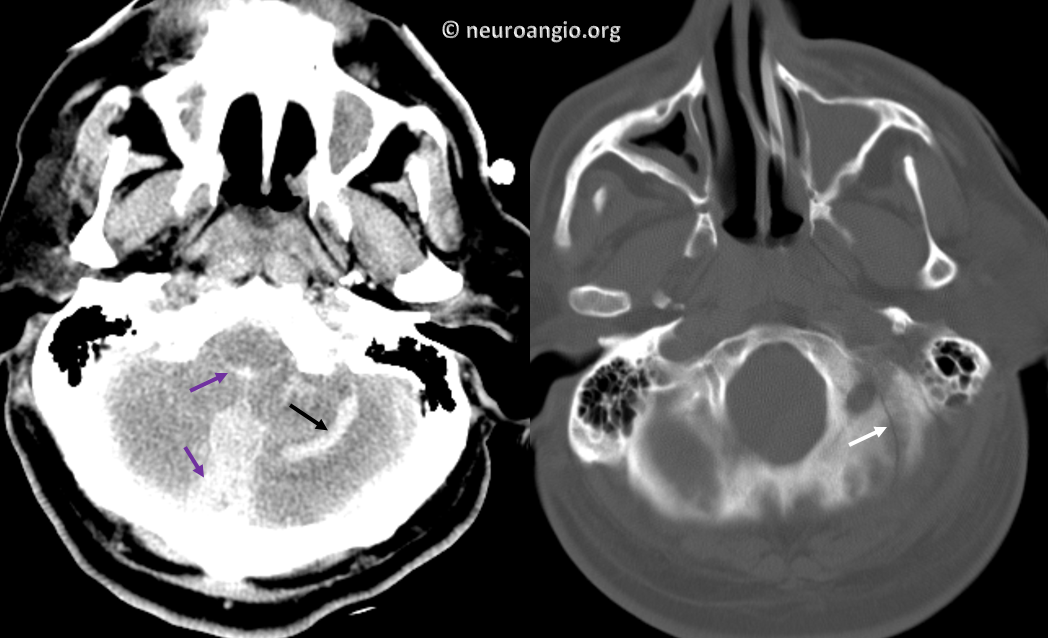 The angiogram shows a subtle fistula (white) in the location of the fracture. The posterior meningeal artery (black) supplying the fistula happens to arise from the right vertebral artery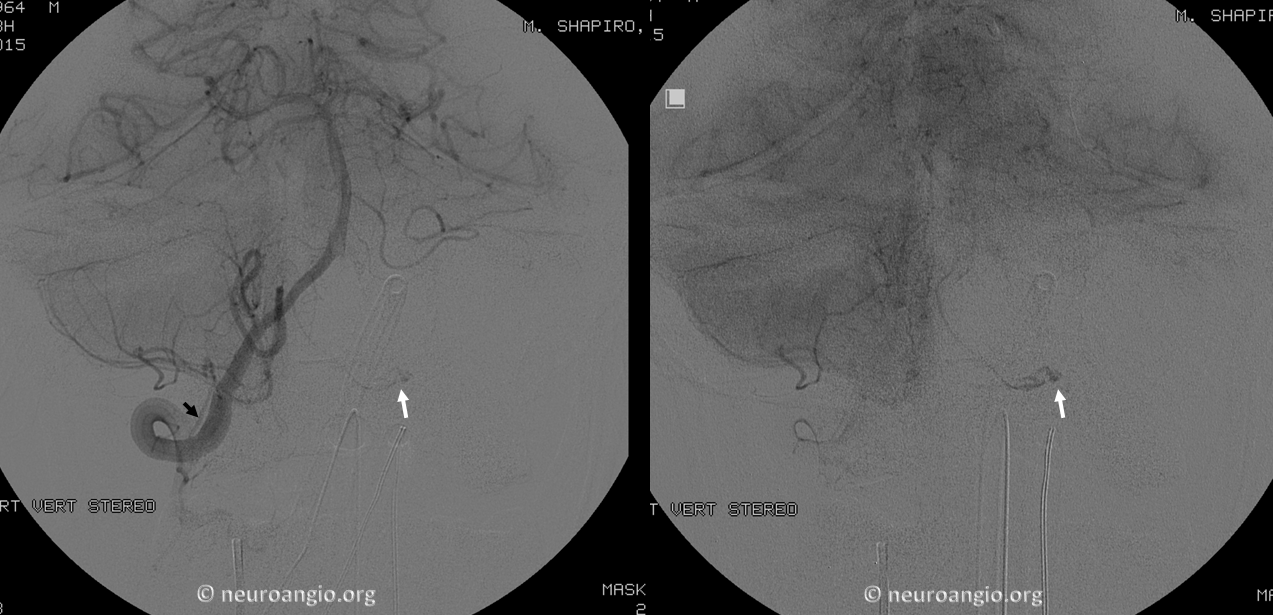 Lateral view of the same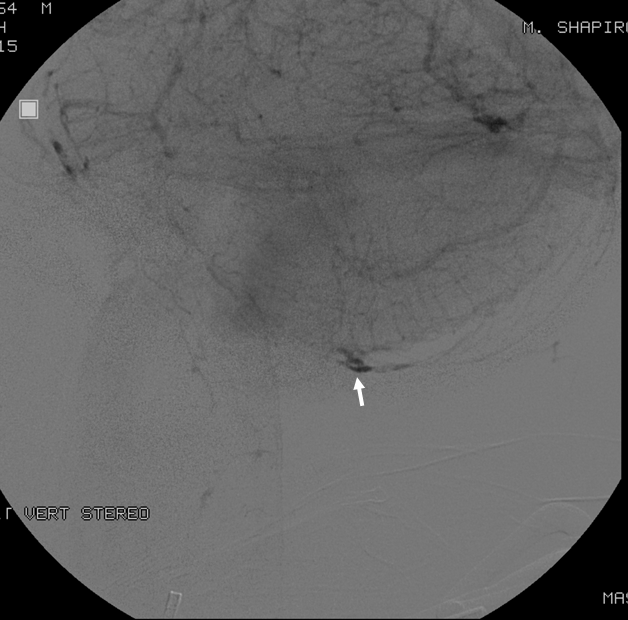 Stereo pair of dedicated posterior meningeal artery injection, with the catheter shown by black arrow, and fistula by white one. The fistula decompresses into the occipital sinus, as seen from its medial course.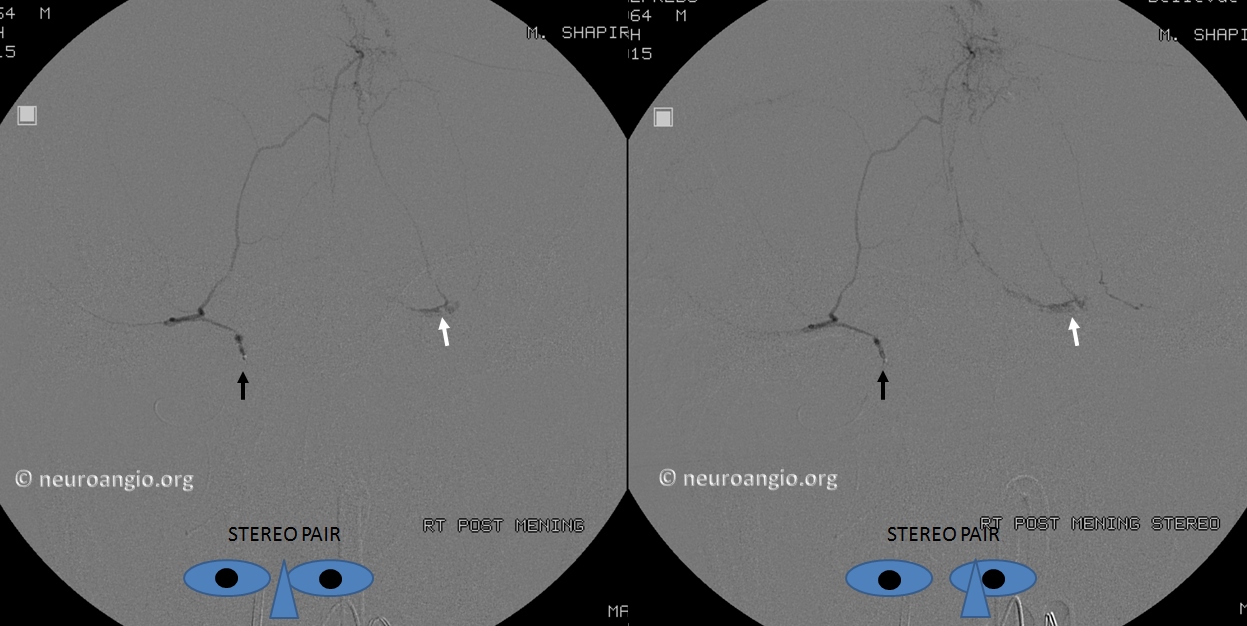 Same in the lateral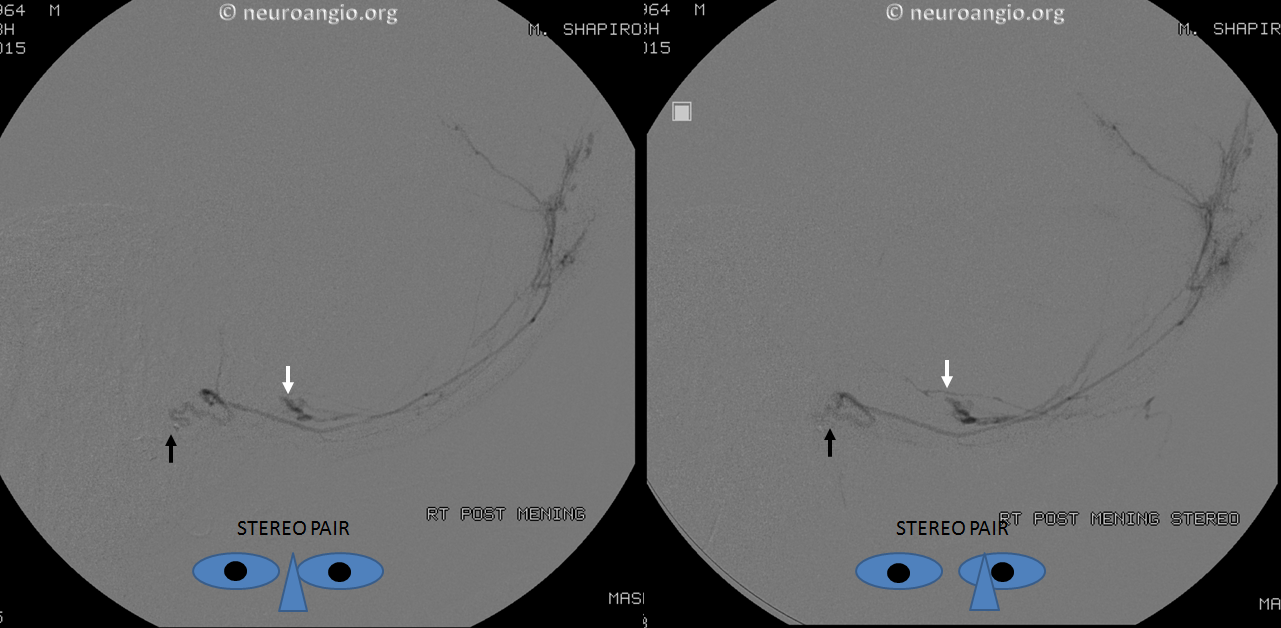 A very proximal embolization was performed due to inability to advance the microcatheter thru the tortuous proximal posterior meningeal…  The patient died from complications of injuries before another angiogram could be obtained to assure durable closure.
Again, when something about blood pattern in unusual, insist on a high quality catheter angiogram
Also see companion case of the Nonhappening Epidural Hematoma
Back to Case Archives