Its 2018, so how about a blast from the past.  Why show yet another case of TICI 3 M1 thrombectomy when shining star IA tPA is back in town, freshly come down from Sunset Boulevard?
Patient with old right frontal opercular stroke and subsequent full recovery presents with acute onset of right MCA syndrome, NIHSS = 21
Lots of hypoperfusion in the superior division.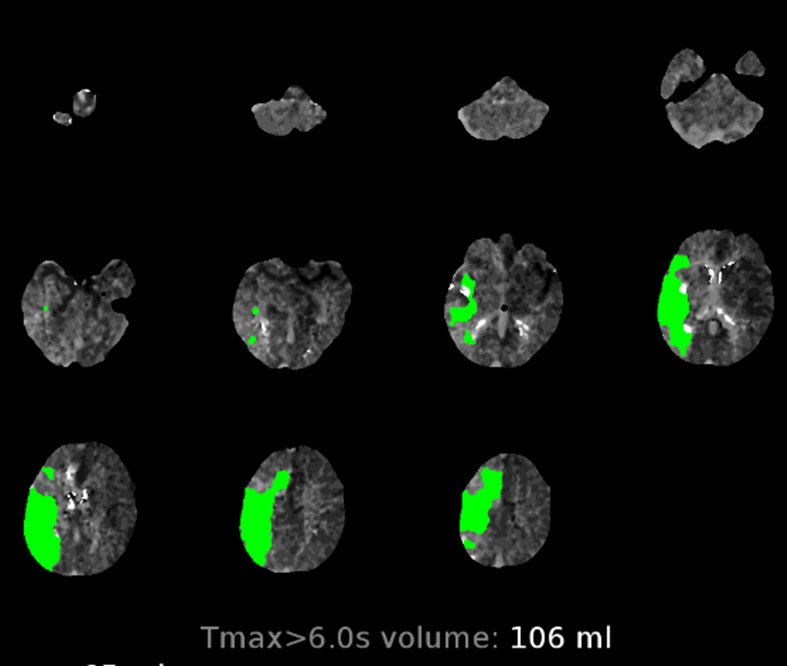 Most of core is in old frontal opercular territory.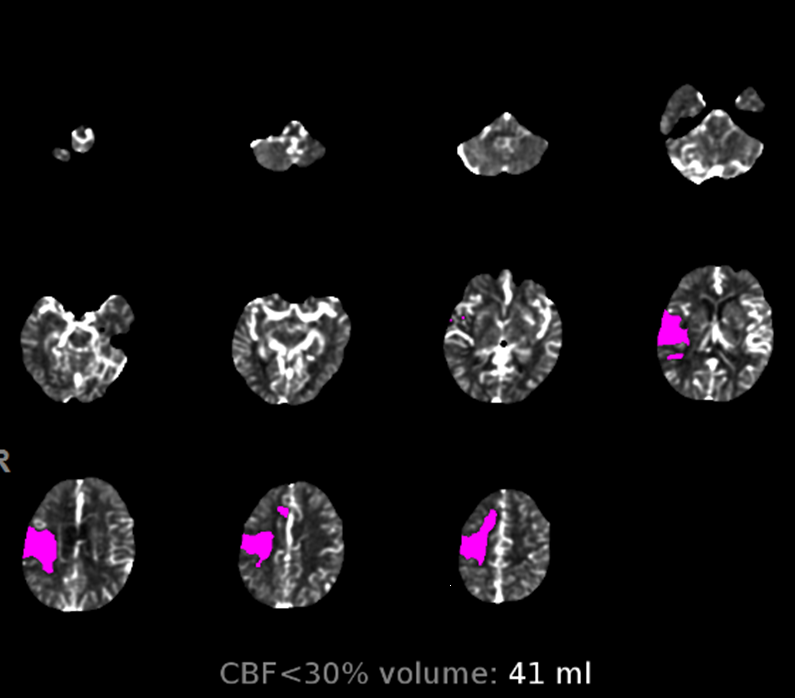 Angio shows multiple distal (M4, A4) emboli with overall delay in filling out of MCA branches (white arrows)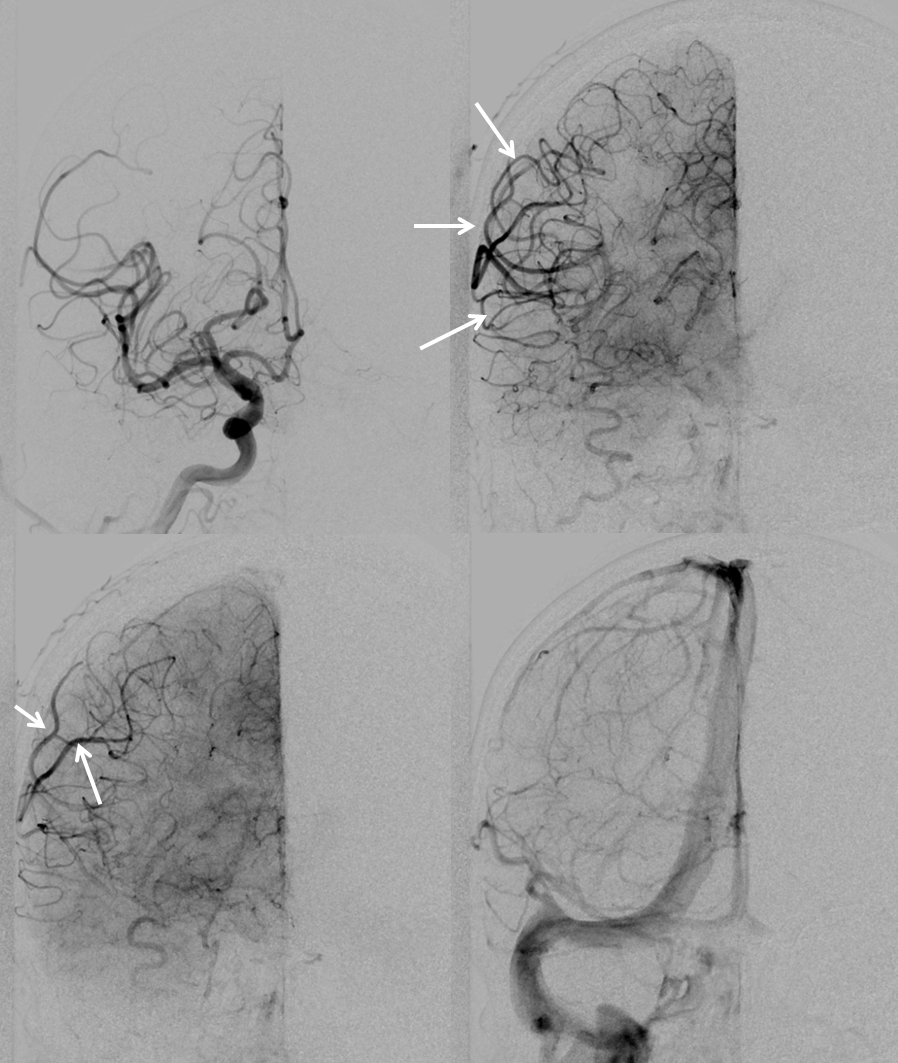 Lateral views. The Perfusion picture is sum total of multiple distal emboli, not one proximal superior division M2.  Nice how perfusion helps, right?  CTA was interpreted as normal. Black arrows point to old infarct in the frontal operculum.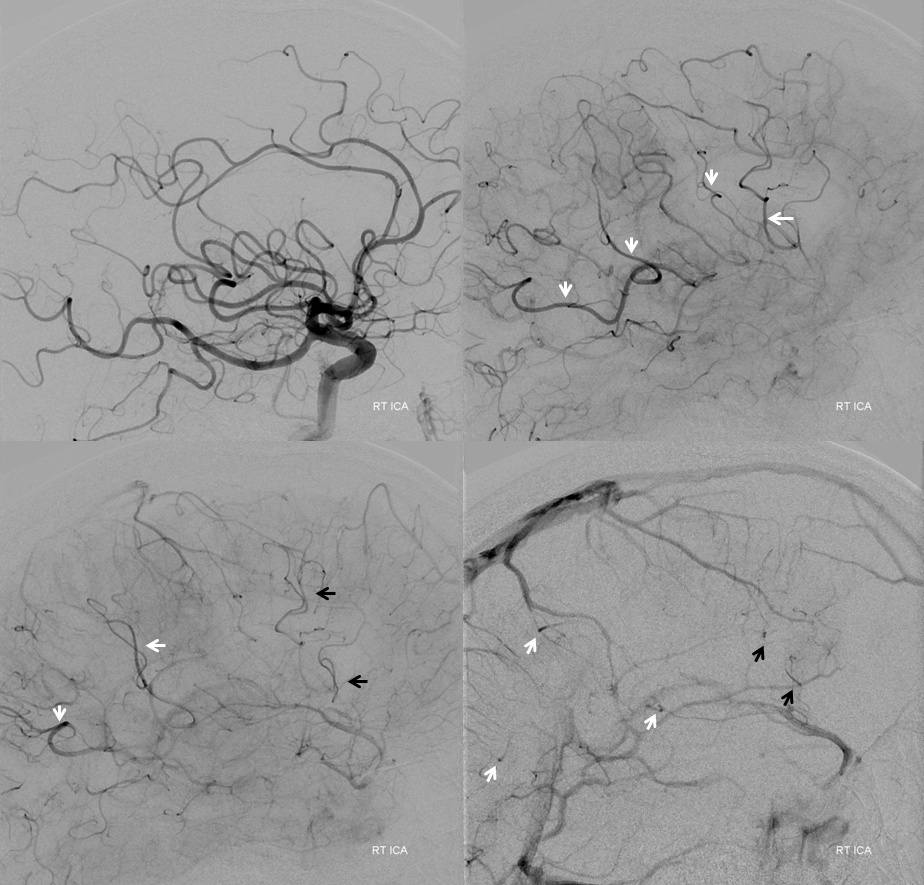 What to do?  Pharmacologic thrombolysis with IA tPA into the right ICA.  Fifteen minutes later
Lateral shows improving perfusion to MCA territory, but by no means normal yet.  tPA works slower than a Solitaire.  But, in the right setting, it really works.
By day 2, NIHSS = 0.  Really.  MRI below
Pretty cool, right?  Unfortunately, we don't have any recent MERCI cases to complete tour down Memory Lane.  But, as this case shows, old dogs still do old tricks.